RCS Award for Community/Education Project of the Year
Kaleidoscope – The Cumnock Tryst / Scottish Ensemble / Colin Currie / Drake Music Scotland

Kaleidoscope concert at Cumnock Academy as part of the Cumnock Tryst 2017. With Sir James MacMillan, Matilda Brown, Colin Currie, Scottish Ensemble, Drake Music Scotland and participants from Barshare Primary, Greenmill Primary, Auchinleck Academy, Hillside School and Riverside Centre. Photo credit which must be used: Robin Mitchell.
Drake Music Scotland
Drake Music Scotland creates music making opportunities for disabled people throughout Scotland and is widely recognised as the leading organisation in our field. We use music technology to give those with limited movement as much independent control over their chosen instruments as possible. We also use Figurenotes notation help those with learning difficulties and autism to play music. http://www.drakemusicscotland.org/
Cumnock Tryst
Founded by composer Sir James MacMillan, The Cumnock Tryst brings some of the world's greatest musicians into local venues, churches and halls, with the community at the heart of all of its activities. http://www.thecumnocktryst.com/
Scottish Ensemble
Scottish Ensemble is a group of 12 outstanding musicians who champion music written for strings, crossing genres, styles, periods, and art forms to make new connections.
You might find them playing in a prestigious concert hall, a shopping centre, your local pub or an international music festival; by performing in as many different places as possible, they aim to reach as many different people as possible, letting them experience and enjoy classical music in a way that is relevant to them.
Linking each and every event is a commitment to live performance of the absolute highest quality. www.scottishensemble.co.uk/
Sonic Bothy – Space + Listening + Democracy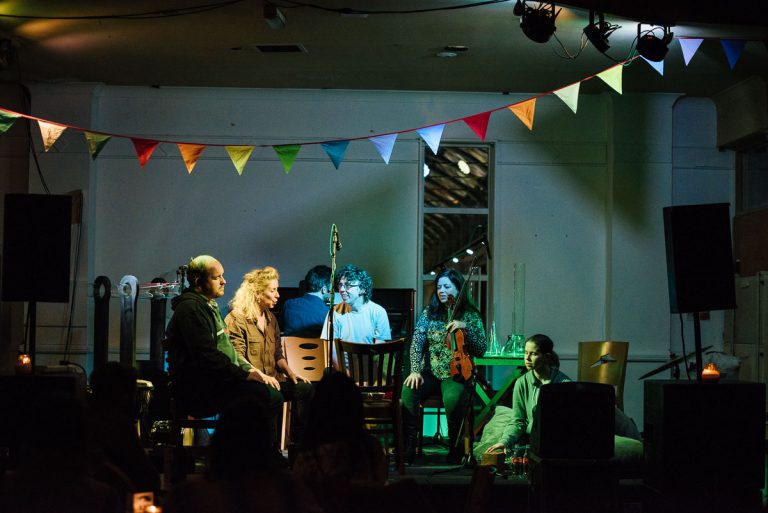 Sonic Bothy is an award-winning, inclusive new music ensemble that explores composes and performs contemporary and experimental music. It has 3 learning strands: Sonic Bothy Ensemble, Bothy Learning Space and the public Open Session Series. Members of all strands were involved in all aspects - developing as composers, musicians and performers, as well as co-delivering other aspects including; marketing images, radio promotion etc.
We are a group of musicians with and without additional learning support needs, some of whom are musicians working in Glasgow's new music scene. Working across genres to define new ideas and directions in collaborative composition, we create original, inspiring new music that we perform to audiences across Scotland and beyond. Formed in May 2012, our ensemble was the first inclusive new music ensemble to play at GIO Fest VI and V (2012, 2013), Glasgow Music' s new music series 'Sound Lab Presents…' (2013, 2014), Counterflows (2013), Merchant City Festival (2013), with the Japanese Otoasabi Project (AC Projects, 2013), and the first to take up a residency with performance at Sound Festival (2014). In recent years, Sonic Bothy Ensemble has performed at the ISME conference (2016), CCA (2017), Tramway (2017), Mono (2017) which received a positive review from The Cusp magazine. Sonic Bothy is funded and supported by Creative Scotland, AC Projects, Centre for Contemporary Arts (CCA), Glasgow Life, Mono, Wholefoods, Mavisbank School, Tramway & International Society for Music Education Conference. http://www.sonicbothy.co.uk/
De Profundis – East Neuk Festival / The Wallace Collection / Tullis Russell Mills Band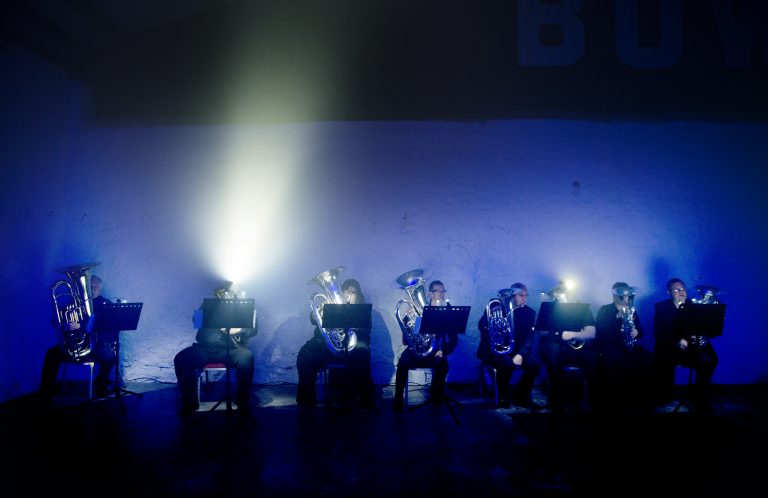 De Profundis at East Neuk Festival, 29/06/2017:
De Profundis at Bowhouse, St Monans, East Neuk of Fife at the East Neuk Festival 2017.
Photography for East Neuk Festival from: Colin Hattersley Photography - www.colinhattersley.com - cphattersley@gmail.com - 07974 957 388.
East Neuk Festival was founded in 2004 in the East Neuk of Fife – it presents around 25 performances annually and delivers a 9-day-long chamber music seminar for outstanding young performers. It presents new music every year and commissions from composers that have included David Lang, John Luther Adams, James MacMillan, Martin Parker, Giles Swayne, Tariq O'Regan, Steve King, Henning Sommerro. Since 2012 it has been producing its 'Big Project' series: new works commissioned to bring together professional and community musicians side by side; in which all the performers have creative input; and inspired by the landscape, history and heritage of the East Neuk. ENF has twice won the RPS Award for Audience Development.
ENF is funded by Creative Scotland, Fife Council and many Trusts and private individuals whose donations make up the majority of its funding. De Profundis was supported by Donald and Louise MacDonald; Carol and Shields Henderson; Toby and Kate Anstruther.
John Wallace grew up in the Brass Band tradition in Scotland. In 1965 he toured Europe with the National Youth Orchestra of Great Britain and went on to become Principal Trumpet with the Philharmonia Orchestra after periods with the Royal Philharmonic and London Symphony Orchestras as Assistant Principal. In 1986 he created his internationally acclaimed brass group, The Wallace Collection and in 2002 he took up the position as Principal of the Royal Conservatoire of Scotland (RCS) – a position he held until leaving in 2014 to resume his musical career, reforming The Wallace Collection, and composing new music for brass.
Tony George has had a varied career in many different aspects of brass performing and teaching. He has performed and recorded with Modern Orchestras such as the Philharmonia, London Philharmonic and the London Mozart Players as well as many period instrument orchestras, most notably the Orchestra of the Age of Enlightenment, Orchestra of the 18th Century and the Gabrieli Ensembe. He is currently Professor of Ophicleide and Serpent at the Royal Conservatoire of Scotland and has previously taught at the RCM, GSMD and RAM as well as giving masterclasses at the RWCMD and RNCM.
Svend Brown is a free-lance artistic director, writer, speaker and producer. He studied music at the Oxford University and York Universities. As Senior Producer for the BBC he produced music broadcasts and documentary features throughout the UK between 1992-2001. Between 2001-2004 he was Head of International Touring and Projects for Van Walsum. In 2004 he returned to Scotland as a freelance. Posts include Creative Director for Perth Concert Hall (2004-2009), Director of Music, Glasgow Life (2008-2015), Artistic Director East Neuk Festival (2004-current). He also works widely as a writer and speaker about music. In 2008 he produced the successful bid by the City of Glasgow to become a UNESCO Creative City. Between 2011-2015 he has also acted as Director of Glasgow UNESCO City of Music. In all his roles he sustains a strong focus of connecting music and community.
ENF: www.eastneukfestival.com/
The Wallace Collection: www.thewallacecollection.org/
De Profundis page: www.thewallacecollection.org/de-profundis/
Interview with East Neuk Festival
New Music Makers – Red Note Ensemble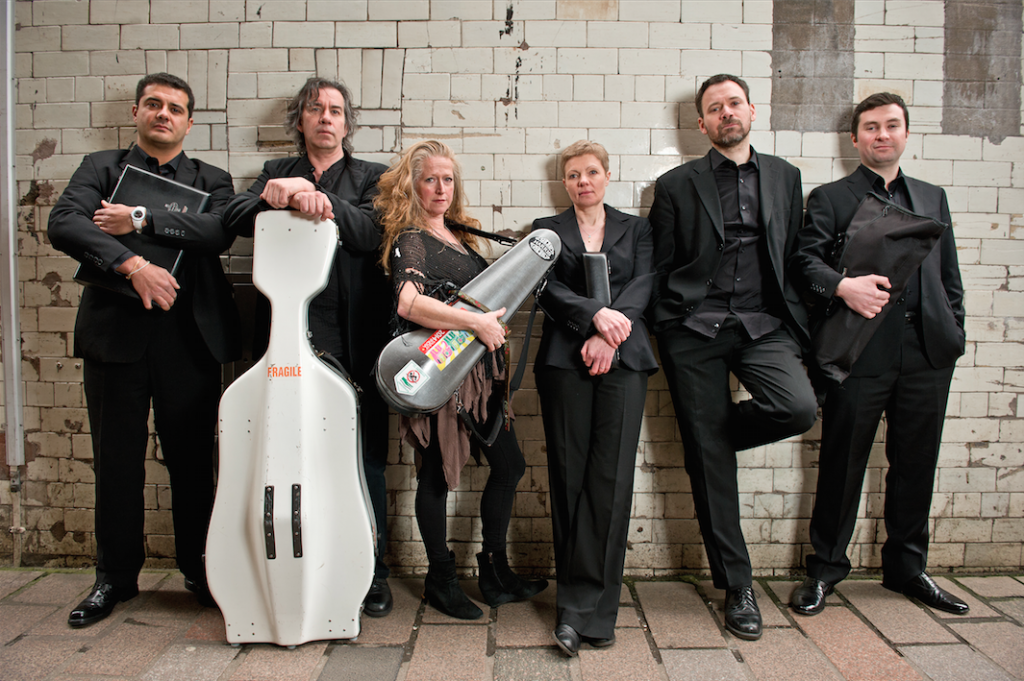 As Scotland's international contemporary music ensemble Red Note criss-crosses its home country each year, performing to audiences from the Outer Hebrides to the Borders in traditional settings including concert halls, and in bothies, pubs, clubs and aircraft hangars. Internationally, Red Note has performed to great acclaim at festivals and venues across Europe, Australia and the UK. The ensemble records for the Scottish Delphian CD label, and broadcasts regularly on Radio 3. The ensemble also undertakes an extensive programme of Access, Engagement and Participation (AEP) work, focusing particularly upon working with younger and older people, people with multiple disabilities, and people living in areas of high multiple deprivation, as well as working to address inequalities of access and representation due to race/ethnicity and gender imbalances. Alongside this, Red Note undertakes an extensive performer and composer development programme within schools, universities and conservatoires both nationally and internationally, through its annual Red Note Advanced Academy each September.
Red Note's work in 2017 included tours of Scotland, collaborations with the National Theatre of Scotland, performances in Hull and London at the PRSF New Music Biennial, and opening the 40th Huddersfield Contemporary Music Festival with a new commission by James Dillon. Other new commissions for 2017 include works by Gareth Williams, Tom Butler, Maja Ratkje and Kathy Hinde and Benedict Mason. Red Note is Associate Contemporary Ensemble at the Royal Conservatoire of Scotland in Glasgow, an Associate Company of the Traverse Theatre Edinburgh and Associate Ensemble of the sound festival Aberdeen. Red Note is a Delphian Records recording artist, recently releasing CDs of music by Eddie McGuire, John McLeod and David Wilde to great acclaim, with a 4th CD – of music by Lyell Cresswell – to be released in 2018. http://rednoteensemble.com/