EVM Award for New Music Recording of the Year
Lacrymae – Ian Anderson / Duo Van Vliet (Orchid Classics)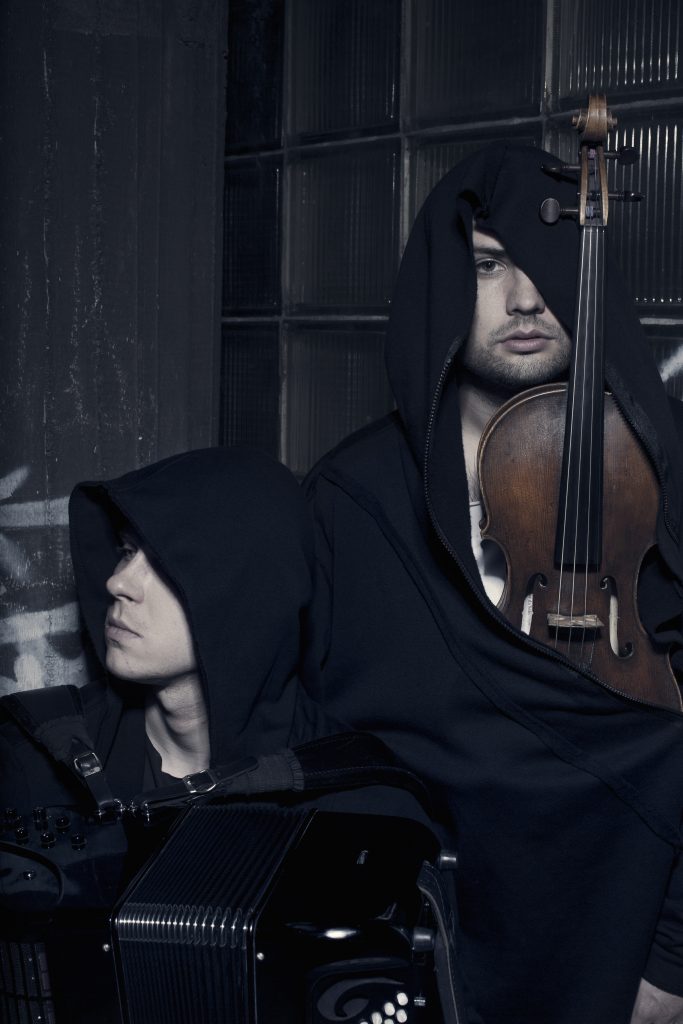 Duo van Vliet are an accordion and viola duo, comprising Rafał Łuc (accordion) and Ian Anderson (viola). They began playing together in January 2011 while they were both students at the Royal Academy of Music, London. Their love of contemporary music led them to name themselves after the late, great Don van Vliet, better known by his avant-garde rock persona, Captain Beefheart. In their inaugural year they reached the final of the Royal Over-Seas League Chamber Music Competition in London, and since then have dedicated themselves to expanding the viola and accordion repertoire. They make a point of commissioning as many composers as possible to write for them, and have a long list of desired future collaborations, time- and funding-allowing.
Recent highlights include the release of their debut album, Lachrymae ReVisited, on Orchid Classics (made possible by generous support from Creative Scotland, Help Musicians UK, Pigini Accordions, and many of their friends, family, and colleagues); performing Georg Friedrich Haas' double concerto for viola, accordion and chamber ensemble, "….", with the Orkiestra Muzyki Nowej (New Music Orchestra), Katowice; their recital at St. Magnus Festival, Orkney, which was broadcast on BBC Radio 3; and their debut recital at the National Forum of Music, Wrocław, which included 3 world premieres commissioned by the duo. duovanvliet.com http://www.orchidclassics.com/releases/orc100069-duo-van-vliet/
Stabat Mater – James MacMillan / The Sixteen / Britten Sinfonia (Coro)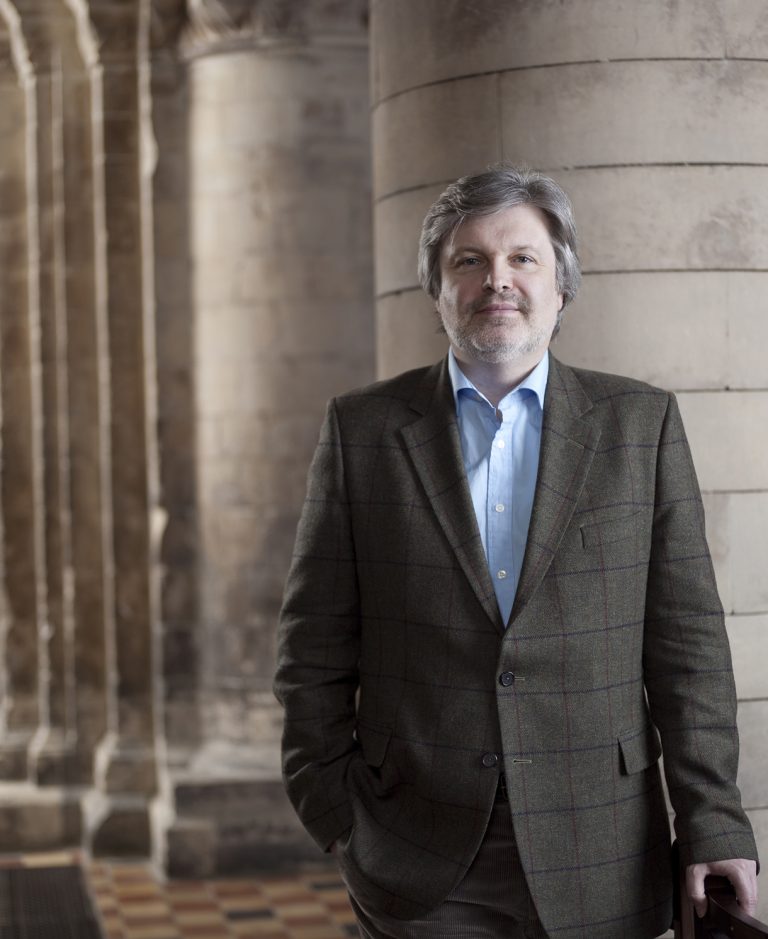 James MacMillan is the pre-eminent Scottish composer of his generation. He first attracted attention with the acclaimed BBC Proms premiere of The Confession of Isobel Gowdie (1990). His percussion concerto Veni, Veni Emmanuel (1992) has received over 500 performances worldwide by orchestras including London Symphony Orchestra, New York and Los Angeles Philharmonics and Cleveland Orchestra. Other major works include the cantata Seven Last Words from the Cross (1993), Quickening (1998) for soloists, children's choir, mixed choir and orchestra, the operas Inès de Castro (2001) and The Sacrifice (2005-06), St John Passion (2007) and St Luke Passion (2013).
He was featured composer at Edinburgh Festival (1993), Southbank Centre (1997), BBC's Barbican Composer Weekend (2005) and Grafenegg Festival (2012). His interpreters include soloists Evelyn Glennie, Colin Currie, Jean-Yves Thibaudet and Vadim Repin, conductors Leonard Slatkin, Sir Andrew Davis, Marin Alsop and Donald Runnicles, and choreographer Christopher Wheeldon. His recordings can be found on BMG/RCA Red Seal, BIS, Chandos, Naxos, Hyperion, Coro, Linn and Challenge Classics.
Recent highlights include premieres of MacMillan's A European Requiem, Stabat Mater for The Sixteen and a Trombone Concerto for Jörgen van Rijen with the Royal Concertgebouw Orchestra. http://www.boosey.com/jamesmacmillan
The Sixteen arose from its Founder and Conductor Harry Christopher's formative experience as cathedral chorister and choral scholar. His enterprise, launched in 1979, built on the best of the British choral tradition while setting new standards of virtuosity and musicianship. The Sixteen's professional female and male voices create a distinctive sound of great warmth and clarity. Although refined over four decades, that sound has remained remarkably consistent, always responsive to the emotional content of words and music, ever alert to subtle nuances of colour and shading.
The Sixteen has widened its reach at home in recent years as 'The Voices of Classic FM', Associate Artists of The Bridgewater Hall and Artistic Associates of Kings Place, and with an ongoing Artist Residency at Wigmore Hall. Since 2000 its annual Choral Pilgrimage has brought the ensemble to Britain's great cathedrals and abbeys to perform sacred music in the spaces for which it was conceived. Appearances in the BBC television series Sacred Music, presented by Simon Russell Beale, have also helped grow The Sixteen's audience. The most recent edition, an hour-long programme entitled Monteverdi in Mantua: The Genius of the Vespers, was first broadcast in 2015.
For more information on The Sixteen, Harry Christophers and CORO, please visit www.thesixteen.com
The Last Island – Hebrides Ensemble / Peter Maxwell-Davies (Delphian Records)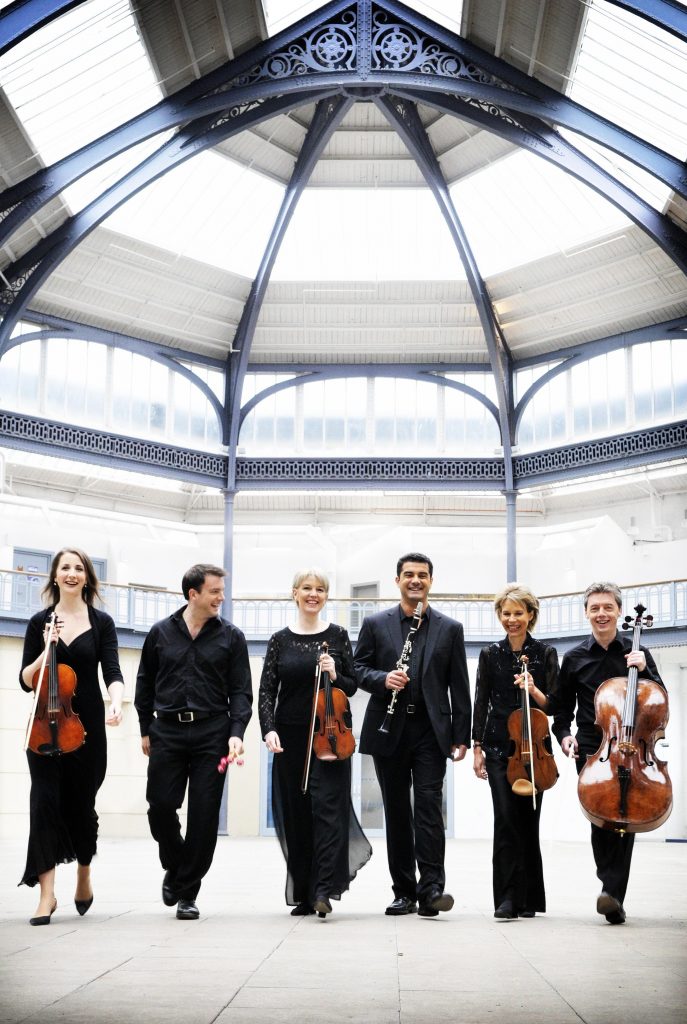 With programmes that are diverse, imaginative and inspiring, Hebrides Ensemble has established itself as one of the foremost chamber music collectives in the UK. Co-founded and led by its Artistic Director, the cellist and conductor William Conway, the Ensemble is renowned for its fresh and intelligent approach to programming, which places contemporary music at the heart of a diverse range of repertoire.
The Ensemble's flexibility is its strength, drawing its performers from a pool of the most outstanding musicians in the UK and beyond, ensuring the exceptional performance standards for which it has become renowned. This is an international ensemble with its roots in Scottish culture, a collective which performs regularly at venues and festivals throughout the UK and Europe, and is regularly featured in broadcasts for BBC Radio 3.
In recent years, the Ensemble has given premieres at the Muziekgebouw in Amsterdam, London's King's Place, The Wigmore Hall, Aldeburgh Festival, and Edinburgh International Festival.
Hebrides Academy supports the next generation of performers, composers, artistic directors and cultural leaders through its mentoring programme and Hebrides Digital allows audiences around the world to be part of our work via live streaming and cutting edge digital technology.
Hebrides Ensemble has just released its second disc in a series of composer-focused discs with Delphian. The Last Island, chamber music by Peter Maxwell Davies follows on from the success of James MacMillan's Since it was the day of preparation..., which went straight to No 1 in the Specialist Classical Charts. www.hebridesensemble.com
Formed in the year 2000, Delphian is widely recognised as one of the UK's foremost independent classical record labels. In 2014 Gramophone Magazine awarded Delphian 'Label of the Year'.
Based in Edinburgh, Scotland, where it was initially conceived to supplement the already rich artistic activities that take place in during its famous International Festival, Delphian now boasts a wide roster that includes some of the UK's finest choirs, ensembles, singers and instrumental soloists.
Since the label's inception, founder Paul Baxter has remained dedicated to curating a rich and engaging catalogue, embracing both the very early and the very recent. Premiere recordings feature strongly, as do lesser-known composers, and the label's ongoing relationships with house artists demonstrates its commitment to nurturing artists' development and exploring long-term ideas. Comprising repertoire ranging from pre-medieval times right up to the present day, the catalogue now numbers more than 200 titles, almost every one of which has been produced by Baxter himself. With a focus on song, choral, chamber and organ music, keyboard works (particularly using historically important instruments), and roots/folk projects with a Scottish accent, Delphian is internationally recognized for its innovative approach to programming and for its firm support of new music. www.delphianrecords.co.uk/