The Ginkhana Award for Innovation in new Traditional Music in association with Hands Up for Trad
Mary Ann Kennedy / Nick Turner – An Dara Sealladh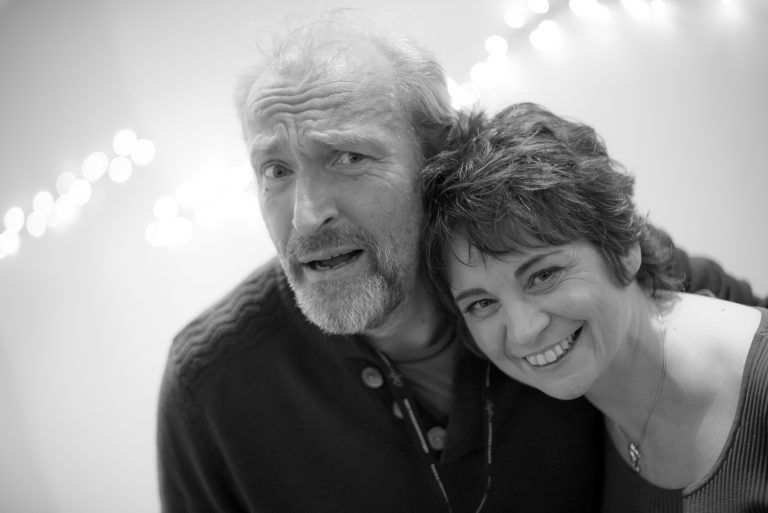 Mary Ann Kennedy and Nick Turner are co-directors of Watercolour Music, their Highland studios and creative hub on the idyllic shores of Loch Linnhe in Lochaber. Mary Ann is a Glasgow Gael with island roots, brought up as a classical musician and as part of a tradition bearer family from the Isle of Skye. She is today a musician, singer, broadcaster, conductor, composer and producer, and, after years of encouraging others to go it alone, Mary Ann herself has stepped out solo with her beautiful 2017 debut, 'An Dàn' – a collection of her original music with lyrics by herself and some of Gaeldom's greatest poets, including Aonghas MacNeacail and Angus Peter Campbell.
Nick Turner has worked in the music industry for over twenty-five years as sound artist, producer, engineer, performer and writer. He founded Watercolour Music in 1994, building the business up from a single-room studio in a disused hotel function suite to its current purpose-built facilities. He has worked with a wide variety of world-class musicians and producers including Martin Taylor, John Renbourn, Jerry Boys, Julie Fowlis, Blazin Fiddles, Treacherous Orchestra, Rachel Sermanni and many more. Together, Nick and Mary Ann's ­­explorations of new music have included 'Aiseag' – a transatlantic collaboration for the first PRSF New Music Biennial; 'Hallaig' - a musical celebration of the work of Sorley MacLean; 'Black Snow' – a commissioned installation for the International Antarctic Earth Sciences Symposium; and the Saltire Award-winning choral project, 'Lasair Dhè'. http://watercolourmusic.co.uk/Aberdeen%20Music%20Hall/index.html @watercolourmusic_UK www.facebook.com/nicualraig
Interview with Mary Ann Kennedy and Nick Turner
Pippa Murphy / Karine Polwart – A Pocket of Wind Resistance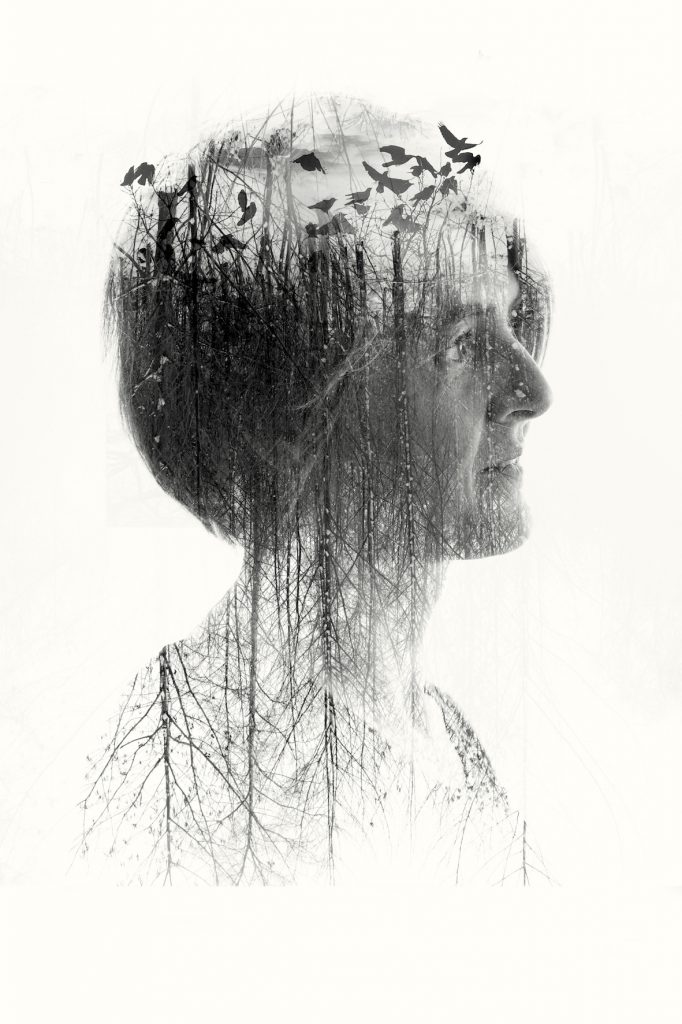 Karine Polwart is a multi-award-winning songwriter and musician, as well as a theatre maker, storyteller, spoken-word performer, essayist, and published writer. She also performs traditional songs and writes to commission for theatre, film, animation, and international thematic collaborative projects.
Five-times winner at The BBC Radio 2 Folk Awards, her fifth solo album 'Traces' was shortlisted for both the Scottish Album of the Year (SAY) Award and BBC Radio 2 Folk Awards ALBUM OF THE YEAR, and the Guardian chose it as best international folk-roots release of 2012.
In 2016, in association with The Royal Lyceum Theatre and Edinburgh International Festival, Karine wrote, musically directed, and 'Wind Resistance', her critically acclaimed debut work for theatre which won the BEST MUSIC & SOUND AWARD at the CATS (Critics' Awards for Theatre in Scotland) 2017.
New album 'A Pocket Of Wind Resistance' ("warm, wise, compelling" The Observer 5*****) written in collaboration with sound-designer Pippa Murphy, is the musical accompaniment to the theatre show and was selected as BEST ALBUM 2017 by by Songlines Magazine and BBC Radio 3's Late Junction.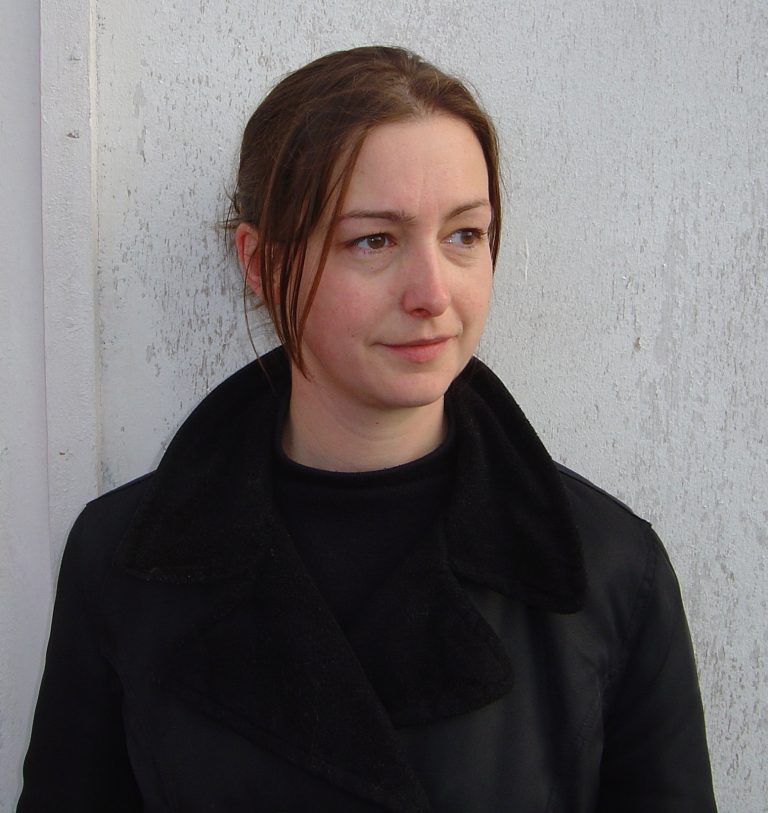 Pippa Murphy is an award-winning Scottish composer and sound designer who writes for theatre, dance, film and orchestras and is known for her stylistic breadth, depth, and originality, as well as a unique cross-disciplinary understanding of storytelling and creative collaboration.
Pippa has written music for BBC 2, BBC Radio 4, BBC Radio 3, Scottish Opera, Edinburgh's Hogmanay, Huddersfield Contemporary Music Festival, St Magnus International Festival, and numerous theatre companies including The Lyceum Edinburgh, Stellar Quines, Dundee Rep, Birmingham Rep, Grid Iron, Tron Theatre, Eden Court, Traverse Theatre, 7:84, Dogstar, and Fire Exit.
Pippa completed her BMus, MA and PhD in composition at Birmingham University. She lectures at Edinburgh University and guest lectures at RCS, Aberdeen and St Andrews University. She was Artist in Residence at the Scottish Parliament 2014 and composed Anamchara with writer Alexander McCall Smith which was performed by Scottish Opera as part of the Commonwealth Games 2014. http://pippamurphy.com
Interview with Pippa and Karine
James Lindsay - Strand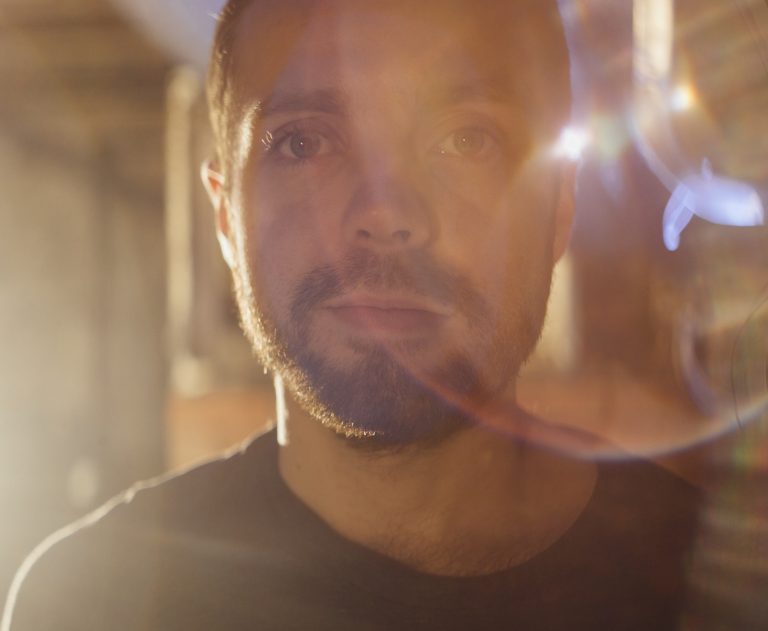 Musician James Lindsay was born and raised in the North-East of Scotland. Primarily a bass player he is in constant demand working with some of the top names in the UK folk and jazz circuits (including Breabach, Ross Ainslie, Blue Rose Code, Heidi Talbot and Brian Molley to name a few) as well as being an award-winning composer and a respected music educator. He currently resides in Glasgow.
James was the winner of the 2014 Martyn Bennett Prize for Composition and since then has continued to develop as a writer culminating with his debut release as composer and band leader Strand. A darkly atmospheric blend of instrumental folk and contemporary-jazz featuring a group of some of the top cross-genre players in Scotland. Melodic elements inspired by the folk tradition are placed within unusual harmonic and rhythmic settings whilst Improvisations weave in and out of intricately composed passages.
"Mood, tone and tempo shift as constantly as the tide." Jim Gilchrist, The Scotsman
www.jameslindsaymusic.com www.twitter.com/jameslbass www.facebook.com/jameslmusic