Prize for Collaboration
Winner: Simon Thacker's Svara- Kanti Simon Thacker Neyveli/ B. Venkatesh/ K.V. Gopalakrishna/ N Guruprasad/ Farida Yesmin/ Raju Das Baul / Sunayana Ghosh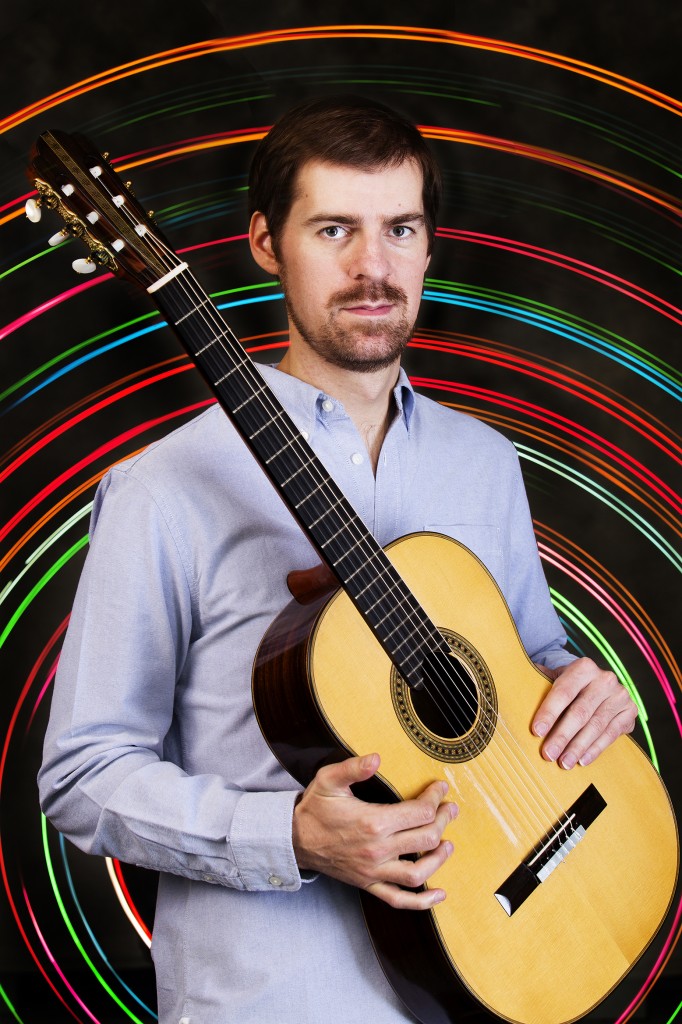 Simon Thacker
In March 2018 two unique and very different collaborations took place consecutively in Kolkata then Chennai, which produced over an album's worth of some of the most advanced intercultural music ever recorded, 5 full length music videos and a behind the scenes interview video. This completed the Trikala double album by Simon Thacker's Svara-Kanti, which was released in November 2018, and has gained exceptional press across the world, notably in India and Bangladesh.
The musicians in Kolkata were one of Bangladesh's greatest spiritual singers from the mystical Bengali folk Baul tradition, Farida Yesmin, Raju Das Baul, a Baul singer and khomok (a characteristic Baul string/percussion instrument) virtuoso from the West Bengali Baul heartland of Santiniketan and Kolkata based Hindustani tabla artist Sunayana Ghosh. The music was my reimaginings of songs from both the East and West Baul traditions as well as an original instrumental work for the, as far as I am aware, world first combination of classical guitar, khomok and Hindustani tabla.
The musicians in Chennai were three of today's leading South Indian classical Carnatic percussionists Neyveli B. Venkatesh (mridangam), K.V. Gopalakrishnan (kanjira), N Guruprasad (ghatam). The music was two substantial pieces written by me for the (again, as far as I am aware) world first combination of classical guitar, mridangam, kanjira and ghatam.
Simon Thacker's Svara-Kanti is the Scottish virtuoso composer's Indo-Western community devoted to creating new sound worlds through his immersion in the classical, folk and spiritual traditions of the Indian subcontinent.
After beginning as a quartet in 2011, the group has metamorphosed into a collective of different lineups which each focus on innovating on four different aspects of the vast musical macrocosm that exists on the Indian subcontinent: Hindustani classical (north), Carnatic classical (south), Punjabi folk (west) and the Bengali mystical folk Baul tradition of both India and Bangladesh (east). Joining forces with Simon on this journey are some of the greatest performers from their respective traditions. Each has a unique, compelling approach to their art, and the rare ability to go beyond the extremities of what has been done.
The (until now) completely unexplored combination of classical and Carnatic percussion ensemble creates such a wonderfully unique and complementary sound that one would assume they were separated at birth, not from two radically different traditions and aesthetics. The Carnatic influence on Simon's music has been profound and he considers it a tradition remarkably analogous to his own natural rhythmic inclinations and a major reason for the freedom to express through rhythm he now feels. In Neyveli B. Venkatesh (mridangam), K.V. Gopalakrishnan (kanjira) and N Guruprasad (ghatam), three luminaries of Carnatic percussion, Simon found the perfect foil for his explorations.
Neyveli B. Venkatesh started training in mridangam at the age of seven under his father Sri. A.S. Balaraman who laid a strong foundation for his musical career. He started performing publicly from the age of ten and received advanced training in mridangam under Sri P.P. Venkatesan and Sri Ramanathapuram M.N. Kandaswamy Pillai, which further honed his skills. His maiden performance was at the age of ten. He is an as A-grade artiste of All India Radio and is particularly skilled in playing the Gumuki style. Venkatesh also performs konnakkol and on the kanjira. He has performed extensively in India and abroad with the leading performers in Carnatic music, as well as other genres, and is established as an international mridangam guru.
K.V. Gopalakrishnan (kanjira) was born on 18th February 1977 in the Dindigul district of Tamil Nadu. He received his initial training in music from his father Shri K.V. R.S. Mani. He received advanced training under the guidance of Dr. T.K. Murthy and also learnt to play the mridangam from Shri R. Viswanatha Iyer. He is an approved A grade artist of All India Radio and has performed in many major music festivals across the globe, particularly in the USA and Europe. In recognition of his talent he has received many awards including the Harihara Sarma Award from Sri Krishna Gana Sabha, the Yuva Kala Bharathi from Bharath Kalachar and the Obul Reddy endowment Award from Narada Gana Sabha. He was awarded the Ustad Bismillah Khan Yuva Puraskar of Sangeet Natak Akademi in 2015 for his contribution to the field of Carnatic music.
Guruprasad (ghatam) had his initial training under his father Ghatam Vidwan Shri K. Nagaraja Rao and later had gurukulam [residential guru-shishya education] under Ghatam Maestro Shri T.H. Vikku Vinayakram, who encouraged him to play many thala vadhya concerts, and in turn removed any fear of the stage at an early age. Subsequently he joined Shri V. Suresh, another prominent Ghatam Vidwan, as a shishya [student of a guru] and learnt the Shri Kodhandarama Iyer fingering technique for playing the ghatam. His quest for further learning the advanced mathematics of Carnatic music brought him into the able tutelage of Laya Chudaroli Madurai Shri T. Srinivasan. Under his guidance, Guruprasad picked up many concepts for simplifying intricate mathematics of thala vadhya. In a long and illustrious career, he has accompanied all the established artistes in their respective fields of Carnatic music.
Farida Yesmin was born in the village Hosnabad, in the district of Kushtia, Bangladesh. She started singing professionally at the age of thirteen. Her father was also a spiritual singer and encouraged her to sing at an early age. Farida was also taught by the famous Baul and spiritual singer and mentor (Guru) Shafi Mondol. Later, she learnt music from Akkas Ali and Karim Sheikh, two other great masters. Her biggest influences are her parents and second elder brother. Music is Farida's passion, love and life. As well as singing at the major Baul spiritual music festivals in Bangladesh, she has also appeared at Cairo International Folk Festival and with Simon Thacker's Svara-Kanti at Dhaka International Folk Festival in 2016.
Raju Das Baul is an outstanding representative of the Bengali spiritual folk form known as Baul music. A native of Bolpur, Santiniketan, West Bengal, he started singing under the guidance of his father, also a Baul musician, at the age of five. From the age of six he received initiation from his spiritual guide (Guru), Shree Satyananda Das Baul. He made his debut at Joydev Kenduli when he was eight years old. He is a virtuoso of the khomok, a characteristic folk instrument, which he taught himself from the age of ten. He has performed many times at all of the main Baul Festivals, including Pous Mela, Baul Fakir Utsav Nadia and Sriniketan Mela Utsav. He first performed as a guest with Simon Thacker's Svara-Kanti at the 2014 Friday Review November Fest in Coimbatore and Kochi, making his full debut with the group at the 2015 Edinburgh Fringe, and many times thereafter.
Sunayana Ghosh was widely recognized as a prodigy in tabla by the age of 6 in 1985.
Her talim (training) began under the able supervision of her esteemed guru Samar Mitra. As her career progressed she obtained her Shishwatya under the tutelage of Pandit Guru Sri Shankar Ghosh of the legendary Farukhabad gharana, also the father of the tabla maestro Bickram Ghosh. Sunayana found immense inspiration from her mother, Rita, a keen practitioner of classical music. She received many top awards in national music competitions early in her career and studied at undergraduate (first class and gold medal awards) and postgraduate level at Rabindra Bharati University. Her accomplishments and potential have been recognized through various national and state level scholarships awarded by the Ministry of Tourism and Culture, and the classical performing arts centres in India bestowed upon her the illustrious titles of Sangeet Bhushan, Sangeet Bhishrad and Sangeet Bhashkar.
Anthems for Queer Youth Patricia Auchterlonie / Gareth Mattey / Savage Parade / Robert Reid Allan
Collaboration info
This piece is a collaboration between soprano Patricia Auchterlonie, director/librettist Gareth Mattey, performance art collective Savage Parade and composer/pianist Robert Reid Allan. It is an interdisciplinary, multimedia piece which draws on a collective understanding - and disagreement - questioning the importance of queer culture and identity, tracing queer (musical) narratives across history and pointing the way forward for the queer youth of today.
Biography for Robert Reid Allan
Robert Reid Allan is a Scottish composer and pianist based in East London. He creates visceral, innovative and hard-hitting music with a focus on interdisciplinary, collaborative and multimedia work touching on themes of violence, sexuality and politics.
A graduate of the Guildhall School of Music and Drama and the Royal Conservatoire of Scotland, he has worked with a number of distinguished performers and ensembles including Ensemble Modern, the Royal Scottish National and BBC Scottish Symphony Orchestras, Psappha and Red Note Ensembles, EXAUDI Vocal Ensemble, pianist Rolf Hind, percussionist Joby Burgess and cellist Oliver Coates, and has had work performed across the UK and in Europe.
Following a commission for their Wilde Lieder - Marx.Music project commemorating the 200th anniversary of Karl Marx's birth, he was announced as Birmingham Contemporary Music Group's Apprentice Composer-in-Residence for the 2018/19 season.
­Bio for Gareth Mattey
Gareth is a writer, director and filmmaker, originally from the Wirral and now based in London. They first became interested in opera and music theatre while studying at Trinity Hall, Cambridge, especially focusing on contemporary music and the relationship of opera and cinema.
As a writer, Gareth has so far written and developed four chamber operas for performance (with Pedro Lima, Lewis Coenen-rowe, Alex Mills and Canadian new music company FAWN Chamber Creative), as well as several songs and ensemble works, most notably 'Terry Helenson's Revoltionary Dreams' with Robert Reid Allan for BCMG. They are excited to be continuing to develop work with Robert for an upcoming residency with Snape Maltings on a multi-media documentary opera.
Gareth is incredibly keen to find new spaces and new narratives in writing with contemporary music, especially prioritising the role of queer characters, structures and worlds.
As a director, Gareth has directed productions of work by Britten, Stockhausen, Tavener, Sondheim, Dove, Milhaud, Weir and more. They have worked as an assistant director with organisations including British Youth Opera, the Cambridge Arts Theatre and the Royal Academy of Music while recently observing work with Music Theatre Wales, the Manchester Royal Exchange Theatre and the Royal Opera House. They also sit as a trainee board member with the Hebrides Ensemble.
Gareth is also a filmmaker, having written and directed their first short 'Quartet' with Random Acts North (working closely with SHOAL, a Manchester based contemporary music ensemble) and directing and editing a 360-degree short operatic video on a fragment of 'La Boheme' while attending a lab on the relationship of opera and VR at the Banff Centre in Canada. They are currently developing a VR opera with Pedro Lima entitled 'A Certain Sense of Inevitability'.
Bio for Patricia Auchterlonie
Lauded for her "natural charm and grace" (Classical Source) and described by the Guardian as "especially impressive," Patricia Auchterlonie is a young Canadian soprano living and working in London. As passionate performer of new and unheard music, she has performed in many recital and concert settings across the UK. She will be covering a role with Music Theatre Wales in the fall of 2018 in Pascal Dusapin's Passion.
2017/18 saw a performance of Birtwistle's 9 Settings of Celan as part of This is Rattle with the LSO, hailed as a "performance of stunning beauty and understanding" (Classical Source). Other engagements included Miss Donnithorne's Maggot with the Ubu Ensemble, as well as her work co-artistic directing for Borough New Music and 2021 Concerts. Patricia was also the Carne Junior Fellow at Trinity Laban Conservatoire in 2017/18, where she focussed her work on music from the 20th and 21st centuries, presenting three diverse recitals with chamber musicians and organising events for students to showcase their talents.
Recent work has included performances with An Assembly on BBC Radio Three, London Contemporary Music Festival, Filthy Lucre, and recitals in Trinity Laban's Royal Naval Chapel. Other concert performances range from Bach's Magnificat in D with the Village Voices of Walgrave to Purcell song with Toronto's Schola Cantorum, as well as recitals in various venues across the UK including St. John's Smith Square and the Royal Scottish Overseas League. Operatic roles performed include Dido in Purcell's Dido and Aeneas, Giannetta in Donizetti's L'elisir d'amore, First Lady in Mozart's The Magic Flute, and the role of Professor Moran in Brian Hosefros and Leo Doulton's new work The Kairos Beast with the Guildhall Operamakers.​​
Patricia completed her Master's degree at Guildhall School of Music and Drama in 2017. As a student there, she participated in a variety of projects, including several premieres with Wigmore Hall Voiceworks, an LSO pre-concert of Russian Song in the Barbican Hall, and performances with the Ubu Ensemble in the Courtauld Gallery. Before coming to London, Patricia studied at the University of Toronto where she obtained a BMus (honours.) She studied art history and musicology, both topics which still inform her work as a musician. She also supplemented her studies by participating in Songfest at the Colburn School in 2011 and 2014.
Patricia is grateful to the Carne Trust, the Richard Stapley Trust and private donors for their support of her studies and development as a performer.
https://www.patriciaauchterlonie.com/
WEAR-Alistair White / UU Studios / Gemma A. Williams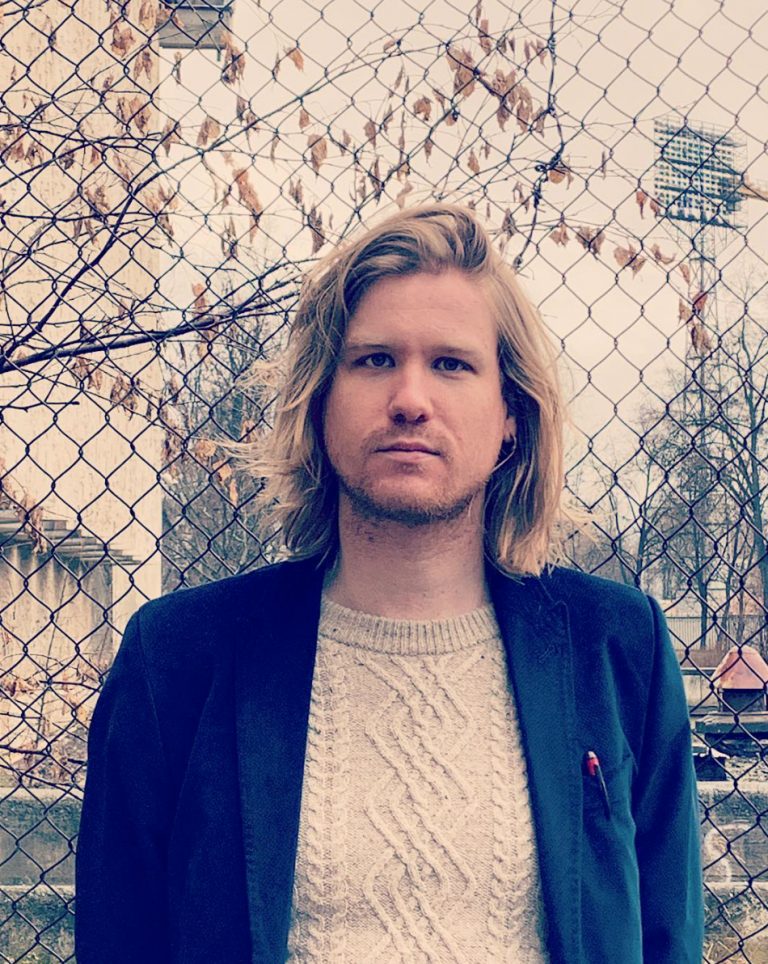 WEAR is an opera that combines High Fashion with a New Complexity through dance, immersive theatre and a fashion presentation. The work's structure was planned by applying ideas from contemporary materialist philosophy to certain techniques within fashion. Relating temporal compositional processes to spatial fashion procedures allowed the piece to examine how, in a world of objects, 'time becomes space.'
I had been working for a while on a sketch for a music theatre piece that explored the relationship between space and time in contemporary experience; the idea being that the primacy of objects transforms how we understand temporality, and therefore processes which are dependent upon it such as subjectivity and history. I began developing this by working with the fashion curator Gemma A. Williams (author of Fashion China) to set the opera in the world of fashion. Research and development with Gemma transformed the initial idea into something far more interesting and complex - building the processes of garment making (such as knitting and weaving) design (such as the cut of silhouettes) and display (such as the theatrical potential and social meaning of a fashion presentation) into both the composition of the music and the drama of the opera. To this end, we began working with Derek Lawlor, (http://dereklawlor.com) whose fashion processes were developed into compositional techniques in line with the original analysis with regard to the spatialisation of temporal experience. Finally, in directing the piece, Gemma and I worked closely with choreographer Alana Everett. Gemma's experience of fashion curation combined with my knowledge of opera and Alana's approach to improvisational dance combined to create an immersive theatre experience that transposed the musical ideas, originally developed from spatial fashion processes, back into a spatial expanse. It was only through these various collaborative procedures that the work was able to achieve its goal of exploring the relation between time, objects and spatial perception: a series of Derek's garments act as a partition of theatrical space, compositional image, and stage design; these, in turn, inspire musical form and processes which dictate temporal and narrative design (which is 'spatialised' by its intersection with these ideas); this then dictates the use of theatrical space, which is structured by Alana's immersive choreography and the collaborative direction between Gemma and myself.