Large scale New Work (11+ performers) sponsored by PRS for Music
Winner: Helen Grime – Woven Space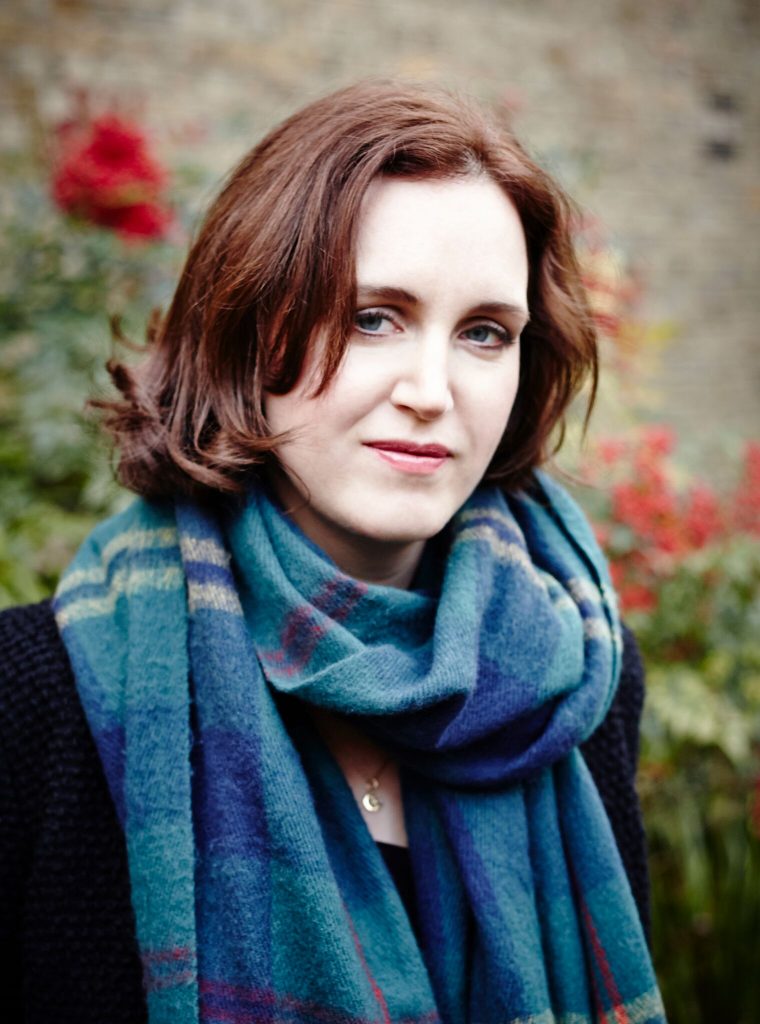 Helen Grime
Born in 1981, Helen Grime studied at the Royal College of Music with Julian Anderson and Edwin Roxburgh (composition) and John Anderson (oboe). She came to public attention in 2003, when her Oboe Concerto won a British Composer Award. In 2008 she was awarded a Leonard Bernstein Fellowship to attend the Tanglewood Music Center where she studied with John Harbison, Michael Gandolfi, Shulamit Ran and Augusta Read Thomas. Grime was a Legal and General Junior Fellow at the Royal College of Music from 2007 to 2009.

Grime has had works commissioned by ensembles and institutions including the London Symphony Orchestra, Barbican Centre, Aldeburgh Music, Birmingham Contemporary Music Group, Britten Sinfonia, BBC Scottish Symphony Orchestra, Chamber Music Society of Lincoln Center and the Tanglewood Music Center. Conductors who have performed her work include Sir Simon Rattle, Pierre Boulez, Daniel Harding, Yan Pascal Tortelier, Oliver Knussen and Sir Mark Elder.
Between 2011 and 2015 Grime was Associate Composer to the Hallé Orchestra. This fruitful period resulted in a series of new works and a recording of her orchestral works released by NMC Recordings. This disc was awarded 'Editors Choice' by Gramophone Magazine on its release and was nominated in the Contemporary category of the 2015 Gramophone Awards. In 2016 her Two Eardley Pictures were premiered at the BBC Proms and in Glasgow, winning the prize for large-scale composition in the Scottish Awards for New Music and a nomination in the British Composer Awards the following year.In 2016 Grime was appointed as Composer in Residence at the Wigmore Hall. Highlights of this period include a day of concerts devoted to her music, as well as the premieres of a Piano Concerto for Huw Watkins and Birmingham Contemporary Music Group conducted by Oliver Knussen, and a song cycle, Bright Travellers, for soprano Ruby Hughes and Joseph Middleton.
Recent works include Woven Space (2017), which was commissioned by the Barbican for Sir Simon Rattle's inaugural season as Music Director of the London Symphony Orchestra, and a Percussion Concerto for Colin Currie, which received its premiere performances with the London Philharmonic Orchestra and Baltimore Symphony Orchestra conducted by Marin Alsop in January 2019.
Between 2010 and 2017 Grime was Lecturer in Composition at Royal Holloway, University of London. In 2017 she was appointed Professor of Composition at the Royal Academy of Music in London.
Web: www.helengrime.com | http://musicsalesclassical.com/composer/short-bio/Helen-Grime
Commissioned for Sir Simon Rattle and the London Symphony Orchestra by the Barbican
Premiere
19 April 2018; Barbican Concert Hall, London; London Symphony Orchestra, Sir Simon Rattle, cond.
Programme note
Fanfares
Woven Space
III. Course
Helen Grime wrote her first orchestral piece, Virga, for the London Symphony Orchestra just over a decade ago, music of spectral luminescence and captivating mystery, suitably named after an upper-sky phenomenon, of shafts of rain that seem to hang in the air, never reaching ground level, because they will have evaporated away. Now, in this bigger composition, her thinking turns from nature to art – though not all the way, for Woven Space takes its title from a structure by Laura Ellen Bacon, whose work, exploding the notion of basketry, is done with fresh willow twigs wound into forms that might echo those of plant growth or water flow. In her choices of both material and structure, therefore, Bacon is an artist of the natural, which would be one reason for Grime to find her work sympathetic. What Bacon does with withies, Grime accomplishes with lines of notes: shapes them into curves, balances their strains, weaves them.
One big difference, of course, is that where Bacon's pieces, often made for specific outdoor locations, are bound to disintegrate within a few years, a musical composition will with time become firmer, as successive performances discover its strengths. Another is that woven space, in music, must be woven time.
The first movement, 'Fanfares', was written for the orchestra's opening concert of the season, back in September. 'Bright, dance-like' is the marking at the start, aptly describing the characters of the two kinds of music set in motion and how they interact: clangs from tuned percussion with rushing woodwind scales are intercut with, then combined with, a springing drive from strings, harp and celeste.
Trumpets and horns, hitherto mostly in the background, spill forwards at an initial climax and stay involved, up to a point where the music becomes 'Submerged, distant'. The cor anglais sets out a line that is threaded through what follows, along with reminiscences, until there comes a full restoration of brilliance in a melding of the musical principles that initiated the movement. The ending, though, is again withdrawn.
'Woven Space', the title the big central movement shares with the whole work, was also the name of a structure Bacon created at Chatsworth in 2009, an enclosure in an enclosure, made of curving walls of interlaced willow twigs within the spaces of an ancient yew.
Grime's music may similarly give a sense at times of enfolding the listener. Its opening is mysterious, a resonance of bells and tam tam sustained by muted brass and lower strings as background for lines winding down in groups of second violins. To these the firsts respond with defined figures, thus re-establishing, in a very different atmosphere, the contrast that sparked off 'Fanfares'. A third item is due, and it comes with a brass chorale. Then everything begins to interweave, to interconnect, and to strengthen in doing so, until the growing tension is released in bright triplet energy, coming first from high woodwind and celesta. Slower music persists on other levels, but the exuberance bounds on. As woodwind solos and duets come forward, the movement arrives at its close, with alternations between steady melodic winding and triplet speed.
The finale also takes its title, 'Course', from a work of Bacon's, a channel of woven willow made to snake down into the river in the grounds of Hall Place, in Bexley. 'Driven' is the marking, for music that maintains its swirling motion of lines upon lines, speeds upon speeds, through a central sequence in which the drive recedes into the distance for a focus on woodwind solos. When the energy comes forward again, impelled by trumpets, something is held in reserve. Then, with earlier ideas rushing back, the music can be let fly.
Programme note © 2018 Paul Griffiths
David Fennessy - Triptych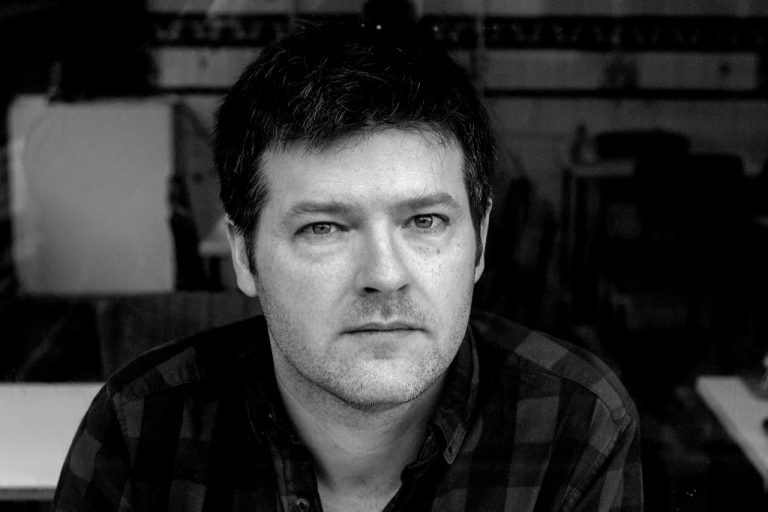 David Fennessy (Maynooth, Ireland 1976) began his musical life as guitarist in a school rock band but had no formal musical training until the age of fifteen when he decided to study classical guitar. He became interested in composition whilst studying for his undergraduate degree at the Dublin College of Music. In 1998 he moved to Glasgow to study for his Master's Degree at the Royal Conservatoire of Scotland with James MacMillan. He was later invited to join the composition faculty and has held a teaching post there since 2005.
Fennessy's music has been performed nationally and internationally by many groups including the BBC Scottish Symphony Orchestra, Munich Chamber Orchestra, RTE National Symphony Orchestra of Ireland, London Sinfonietta, Talea Ensemble, Hebrides Ensemble, Psappha, and Ensemble Modern.
Highlights include Hauptstimme, for solo viola and ensemble premiered by Garth Knox with Rednote Ensemble at the Huddersfield Festival and La Rejouissance, La Paix, written for Ensemble Modern's 30th anniversary celebrations.
Fennessy's music theatre work Pass the Spoon – a collaboration with visual artist David Shrigley – was premièred in Glasgow in November 2011. Since 2012 he has been working on a trilogy of large scale works, Conquest of the Useless, based on the diaries of the German film director Werner Herzog written during the production of the 1982 movie Fitzcarraldo. In May 2016, Sweat of the Sun was premièred at the Munich Biennale.
https://www.universaledition.com/david-fennessy-4082
Premiere: Friday 16 November, 2018, St Canice's Church, Kilkenny
Programme Note:
Hashima Refrain is the final part in a triptych of works beginning with Letter to Michael (2014), followed by Ne Reminiscaris (Remember not) (2017), which I have written for Chamber Choir Ireland and Paul Hillier.
The text for Hashima Refrain comes from two sources - a poem found graffitied on a wall of the abandoned Hashima Island in Japan, and the final entry of the 10th century text Sarashina Nikki, a memoir of a lady in waiting during the Heian Period of Japanese history.
Somewhere in my tangled mind I began to think of the writer of the lines from Sarashina Nikki as a different embodiment of the same persona who wrote the lines of the first piece in the triptych, Letter to Michael, now reflecting at the end of their life. In fact, I started to see the three pieces of the triptych as perhaps the expression of a single consciousness in three states of being - anticipation/ longing, the absolute present, and finally, looking back. Musically, it's a kind of long journey in search of a fluid form of self-expression.
My hope is that once the music reaches the very simple setting of the poem at the end of Hashima Refrain, some kind of catharsis has been achieved.
(Note: David Fennessy-November 2018)
Commissioner: Chamber Choir Ireland with co-commissioners Cork International Choral Festival (1. Letter to Michael & 2. Ne Reminiscaris) and the Netherlands Chamber Choir (3. Hashima Refrain)
Ailie Robertson – Caoineadh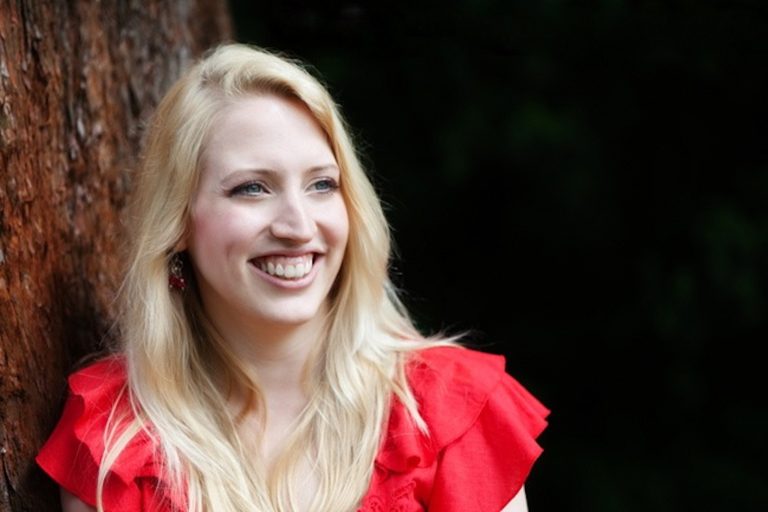 Ailie Robertson
Ailie Robertson (b.1983) is a multi-award winning composer, performer and creative curator whose work crosses the boundaries of traditional and contemporary music. Winner of The Sofia International Composition Competition, the SCO iCompose Prize, and 2nd in the Oslo Grieg Competition, Ailie has received commissions, awards and residences from Creative Scotland, Enterprise Music Scotland, the CCA, Culture Ireland, Celtic Connections,EIFF, and CALQ Montreal. She was chosen for the 2016/17 RSNO Composer's hub, awarded a BBC Performing Arts Fellowship and was winner of the 'Achievement in New Music' prize at the inaugural New Music Scotland Awards.
https://www.ailierobertson.com/
Premiere: Southbank Centre, London
Commissioner: LPO/Leverhulme
Programme Note:
Caoineadh takes it's inspiration from the Gaelic 'keening' tradition. The word 'Caoineadh' or 'Keening' is used to describe mournful cries of people all over the world after a loss. It is a combination of sung improvised text and ritual wailing "weeping", constituted by a variety of unintelligible vocables, sounds, throat songs, screeches and wails etc, expressing praise, blame, anger and sadness. Traversing the parallel worlds of this world and the next, traditionally the keener was believed to use her voice to guide the dead person's soul. For the duration of the funeral the keener entered into a kind of 'divine madness' which allowed her to express "the collective outpouring of grief through her voice and body", helping those present to release grief. Tying into this theme, this piece uses melodic fragments from the Stabat Mater Dolorosa plain chant:
Stabat mater dolorósa
juxta Crucem lacrimósa,
dum pendébat Fílius.
Cuius ánimam geméntem,
contristátam et doléntem
pertransívit gládius.
At the Cross her station keeping,
stood the mournful Mother weeping,
close to her Son to the last.
Through her heart, His sorrow sharing,
all His bitter anguish bearing,
now at length the sword has passed.
– Translation by Edward Caswall, Lyra Catholica
(1849)