The RCS Award for Making it Happen
Winner: Nevis Ensemble
The Nevis Ensemble is different. There's nothing else quite like it in Scotland. Its vision is 'music for everyone, everywhere'. And it means business.
Since its first performance in July 2018, the orchestra has given 120 performances to around 21,000 people all across Scotland, from a farm in the Scottish Borders, to the summit of Ben Nevis in the highlands – and everywhere in between. Concerts have taken place in venues as diverse as swimming pools and children's parks, to homeless centres, museums and train stations. Read more about our previous tours here.
Removing barriers to accessing orchestral music means bringing it to where people are, and when they are there. Just think; 40 young and energetic musicians run out of a bus, instruments in hand, and less than five minutes later the intrigued crowd hears something incredible and unexpected. Everyone leaves feeling uplifted and inspired, proud of the city to which they belong. Full-scale, 40-piece orchestral performances of the best, most diverse music you can imagine: popping up and surprising commuters first thing in the morning; entertaining residents in oft-forgotten parts of the city; guerrilla-style appearances in swimming pools; generating huge public audiences in public spaces.
Running in parallel to a fast-and-furious public pop-up performance schedule, is a carefully plotted patchwork of community-based performances. Partnerships with voluntary and third-sector organisations are nurtured to ensure the most vulnerable and marginalised in our society do not miss out. Our musicians hone their specialist skills in working with the very young, the very old, and those who face challenges in their lives, knowing that access to great live music provides a huge wealth of benefits, particularly to health and wellbeing, social cohesion, and the simple but powerful feeling of joy.
Nevis Ensemble is Scotland's newest orchestra, and has made a big impact since its first performance in July 2018. With new music forming the core of the repertoire (40%), the 40-piece group has given 120 performances to 21,000 people in 18 Scottish local authorities in only 6 months. It has the mission to take music to everyone, everywhere, with audiences ranging from refugee groups in Glasgow; rural communities in the Highlands, to commuters in train stations.
Glasgow Experimental Music Series (Gregor Forbes)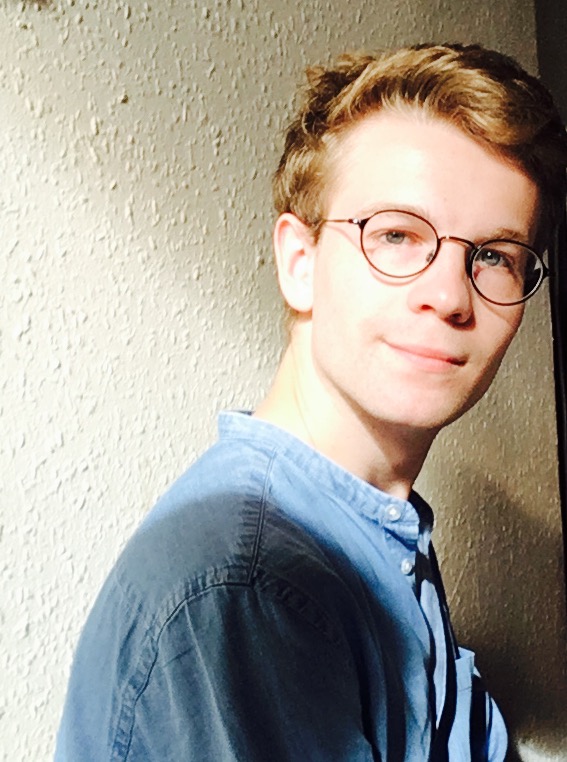 Gregor Forbes (b. 1993) is a composer, pianist and conductor from Scotland. He studied music at the University of Cambridge and completed a Master's Degree in Composition with piano and conducting at the Royal Conservatoire of Scotland in 2016. He has received tutoring in composition from Giles Swayne, Richard Causton, David Fennessy, and Laurence Crane and has had his music workshopped by Britten Sinfonia, Peter Sheppard-Skaerved, the Dante Quartet, the Tippett Quartet and Quatuor Bozzini. Notable performances of his music have included: his winning entries in the Meadows Chamber Orchestra schools' composition competition in 2010-2011in Edinburgh; Vision of Excess, commissioned by the New Edinburgh Orchestra in 2015; Infinite Avenues, performed by RCS MusicLab with Red Note Ensemble and Gary Walker at PLUG 2016; Terraces, written for Psappha's Composing for Piano Scheme;Allotments for eight pianists, written for the RCS Piano Festival and performed twice in 2017 and 2018; and Colour Fields, written for 840 Concert Series in London in 2017 and performed again by Steffen Schleiermacher and Ensemble AvantGarde at the Gewandhaus Musica Nova Series in 2018.
Gregor was chosen as recipient of the inaugural Scholarship and Residency of the Hanns Eisler Haus and the City of Leipzig, which entails living for five months in in the birth apartment of the composer Hanns Eisler and composing music for the Musica Nova Series, along with side projects such as a new work for timpani and string quartet for Ensemble01. Since 2014, Gregor has been the organiser of Glasgow Experimental Music Series, which featured a total of 71 compositions by 34 different composers across 14 concerts, including music from John Cage, Alvin Lucier and Christian Wolff up to young and underrepresented composers in the UK. Helped by funding from Hinrichsen Foundation and Enterprise Music Scotland, the Series also commissioned new pieces by Patrick Shand and Jolon Dixon and hosted a very successful workshop on composing experimental music which was open to everyone, with or without musical skills.
All concert programmes and a lot of videos from concerts can be found here:
https://glasgowexperimentalmusicseries.wordpress.com/concerts/
Nordic Viola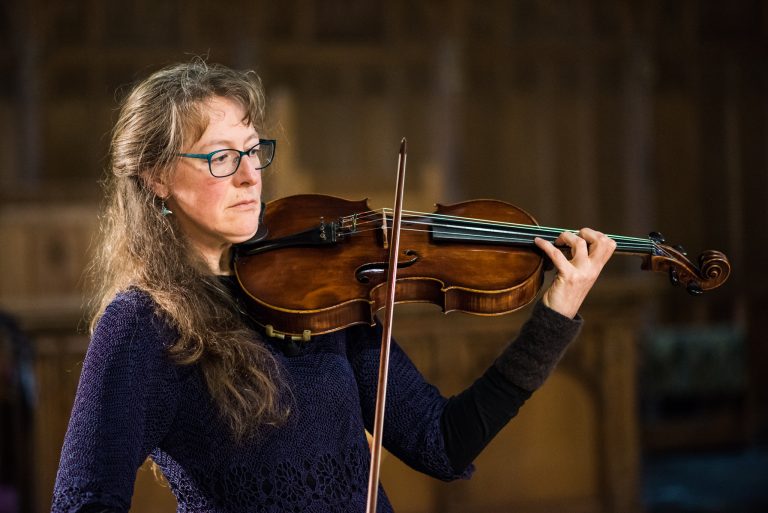 Viola player Katherine Wren studied music at the University of Manchester, specialising in performance and composition where she graduated with a 2.1 On completing her postgraduate year at the Royal Northern College of Music, she freelanced in Manchester working with the Halle and Manchester Camerata amongst others.
In 1995 she moved to Scotland where she freelanced with the Royal Scottish National Orchestra, Scottish Chamber Orchestra, BBC Scottish Symphony Orchestra and Scottish Ballet. Since 1998 she has been a member of the RSNO where, alongside orchestral playing, she has a passion for audience engagement.
She also has a strong interest in contemporary music. She was a founder member of the orchestra's Alchemy Ensemble and is on the selection panel for the RSNO Composers' Hub. She is also involved in developing the orchestra's scheme for composers under the age of 18, "Notes from Scotland."
In 2016 Katherine founded "Nordic Viola", in conjunction with 6 months living and working in the North Atlantic region. She visited Shetland, the Faroes, Iceland and Greenland, forging relationships with local performers, composers and music schools. Nordic Viola is a flexible ensemble from Scotland and the Nordic region performing and promoting music from the Northern Isles and other Nordic countries circling the North Atlantic.
Working with composers and visiting museums and libraries Katherine learned about the common heritage of these countries resulting from the harsh landscapes and centuries of trade between them. She gathered music across a variety of genres as well as writing her own music. In concert the music is brought to life with readings and personal recollections.
Contemporary music is an important part of Nordic Viola's repertoire and they have commissioned 3 pieces influenced by the Nordic countries by British composers Lillie Harris and Anna Appleby and Greenlandic composer, Arnannguaq Gerstrøm.
Since returning to the UK in March 2017, Nordic Viola has performed in the Royal Scottish National Orchestra's Chamber Series and throughout Central Scotland. It was a particular honour to play in the Scottish Parliament in November 2017 as part of the closing reception for the Arctic Circle Conference. In July 2018 the ensemble returned to the Faroes as part of the Summartónar festival and in October 2018 they performed in Aberdeen's Sound Festival in October. In November 2018 they will tour Orkney. Katherine will also return to Iceland in March 2019 and Greenland in July 2019. You can find out much more about Nordic Viola, both past travels and future plans, on our website at https://nordicviola.wordpress.com/
Sponsored by the Royal Conservatoire of Scotland