Recorded New Work
Winner: softLOUDSean Shibe - Delphian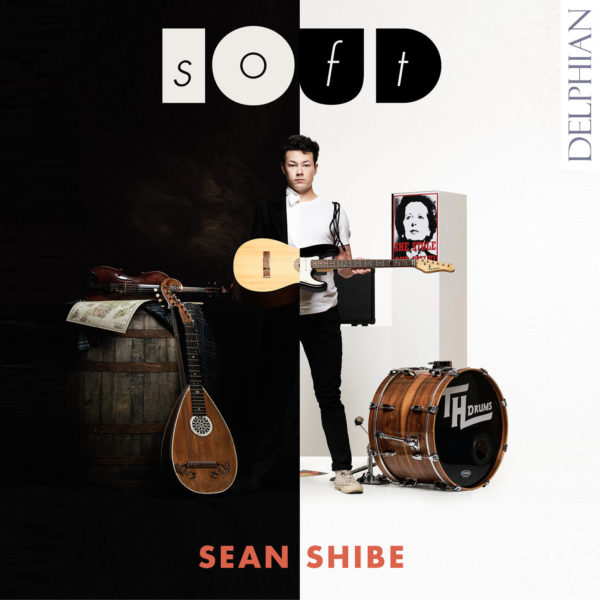 Shortlisted in both 'Instrumentalist' and 'Young Artist' categories at the prestigious Royal Philharmonic Society Awards, Sean Shibe makes his second outing on Delphian with a programme of radical contrasts that showcases virtuosity at both extremes. Where his debut album Dreams & Fancies paid homage to the guitar repertoire created by his great predecessor Julian Bream, softLOUD looks ambitiously forward, with a mix of electric and acoustic, early and modern, whose contradictions and challenges speak to our own times.
The gentle beauty of Scottish lute manuscripts and of two short instrumental solos by James MacMillan is confronted by, and holds its own against, music by New York-based composers Julia Wolfe – a work of cathartic grief and anger originally scored for nine bagpipes – and David Lang, whose electric violin work Killer is iron-clad in its abrupt fury. Shibe has arranged all of this music himself, and presents it here alongside a breathtaking recording of Steve Reich's now classic Electric Counterpoint. 'Have we today forgotten how to speak with grace,' Shibe asks, 'or is the real danger that we aren't screaming loudly enough?'
ANNO:Four Seasons by Anna Meredith & Antonio Vivaldi - Anna Meredith and the Scottish Ensemble - Moshi Moshi Music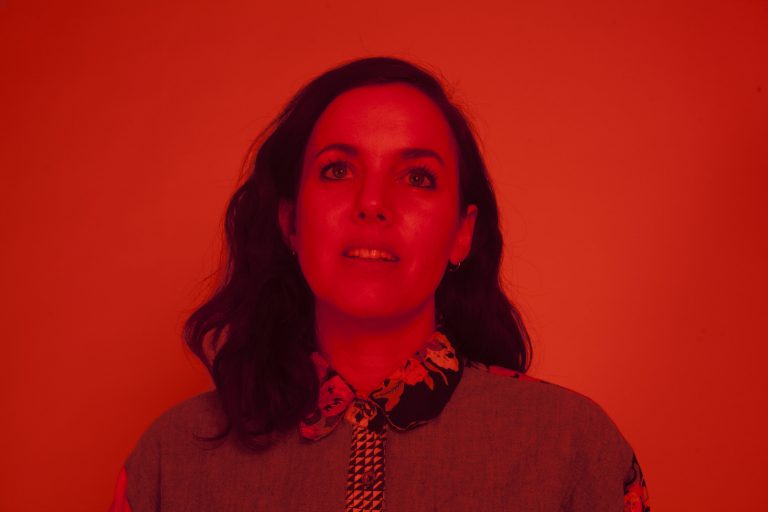 Anna Meredith is a composer, producer and performer of both acoustic and electronic music. Her sound is frequently described as 'uncategorisable' and 'genre-defying' and straddles the different worlds of contemporary classical, art pop, techno, ambient installations and experimental rock - or as the Guardian said: "majestic bangers"...
Her music has been performed everywhere from the BBC Last Night of the Proms to flashmob body- percussion performances in the M6 Services, PRADA, Chloe & Fendi fashion campaigns, Apple adverts, films, installations and documentaries, pop festivals, clubs and classical concert halls worldwide and is regularly broadcast on BBC Radio 1, 2, 3, 4 & 6.
She is published by a new partnership between Warp Publishing & Faber Music Publishing, and is one of the first Somerset House Studios Residents. She was voted Number One in The List's Hot100 (of Cultural Contributors to 2016) and recently was voted No 31 in the 2018 Women's Hour Power List.
Anna has been Composer in Residence with the BBC Scottish Symphony Orchestra and the RPS/PRS Composer in the House with Sinfonia ViVA. She is also a regular presenter for BBC Radio3 and 6Music and a radio and TV guest, judge and panel member on numerous shows including as Goldie's mentor for the TV show Classic Goldie.
She has recently been working on Five Telegrams, a new visuals & orchestra piece with 59Productions, co-commissioned by the BBC Proms, Edinburgh International Festival and 14-18 Now. Five Telegrams was performed by the BBC Symphony Orchestra, the Proms Youth Ensemble and the National Youth Choir of Great Britain both inside and outside the Royal Albert Hall at the First Night of the Proms and outside the Usher Hall as the opening night of the Edinburgh Festival. A VR version of the second movement titled 'Nothing To Be Written' is currently on tour after winning 'Best UK VR Experience at Raindance Fetival'
Anna also recently completed her first film soundtrack for Bo Burnham's film Eighth Grade (produced by A24) which premiered at Sundance and currently on release in the US with worldwide screenings planned for 2019. Her music also features in Yorgos Lanthimos's Oscar nominated film The Favourite.
Anno, her project with the Scottish Ensemble and her sister, illustrator Eleanor Meredith, which features both Anna's new music and Vivaldi's Four Seasons was released in summer 2018 on Moshi Moshi Records.
Her debut album, Varmints was released in March 2016 on Moshi Moshi/PIAS to huge critical acclaim with 4 and 5 star reviews from press and media around the world including Pitchfork's coveted Best New Music. Varmints was Loud & Quiet's Album of the Year 2016 & won the 2016 Scottish Album of the Year (SAY Award).
Anna's two EPs - Black Prince Fury and Jet Black Raider were released in 2012 and 2013 on Moshi Moshi Records to critical acclaim, including Drowned in Sound's Single of the Year.
Her body percussion pieces, Handsfree and Connect It (written with choreographer David Ogle) were featured BBC's award winning Ten Pieces scheme which involved half of all UK Primary school children working on Connect It as well as Anna leading broadcasts, workshops and performances. During the last few years Anna and David have taught Handsfree to youth orchestras everywhere from Germany, to Iceland to the USA.
She collaborates closely with her band, which has a line-up of Anna on clarinet and electronics, plus cello (Maddie Cutter), electric guitar (Jack Ross), tuba (Tom Kelly) and drums (Sam Wilson). After a sell-out Varmints album shows (awarded 5 stars by the Guardian) at London's ICA, Scala and Oval Space the band spent 2016-2017 touring and performing at numerous UK and EU headline shows and festivals including Glastonbury, Field Day, Iceland Airwaves, Latitude, Rewire, End of the Road, & Transmusicales.
In 2017 the band went on their first US tour including performances at SXSW, which the New York Times reviewed as "sheer exhilaration" while NPR described the show as "a stormy, ecstatic, endlessly danceable thrill to behold...the best artist I've seen at SXSW and one of the most creative bands I've seen in years. Music for the head, the heart, the ass and the feet".
They returned to tour the US in 2018 including doing NPR's Tiny Desk which Bob Boilen described as "the most exhilarating [Tiny Desk] I've experienced".
They've recently been working on a Varmints + Orchestra show with orchestral arrangements for band + orchestra. The show, with the Southbank Sinfonia, sold out the newly refurbished Queen Elizabeth Hall and received numerous five star reviews. They later took the show to the Edinburgh Festival and Birmingham Town Hall and are looking to tour a flexible version of the show overseas in 2019.
Anna's other recent projects have included installations for Sleep-Pods in Singapore and Park Benches in Hong Kong, the world's first Concerto for Beatboxer and Orchestra & orchestral arrangements for Laura Marling, The Stranglers, the David Bowie prom and Sigur Ros, an installation for the lifts inbetween M&S and Selfridges for Manchester International Festival, remixes, and an installation for custom whirly tubes and UV lights for the Barbican Centre.
Next up she plans to get back to finishing her second album/follow up to Varmints.
Scottish Ensemble is a group of 12 outstanding musicians who champion music written for strings, crossing genres, styles, periods, and art forms to make new connections.
You might find them playing in a prestigious concert hall, a shopping centre, your local pub or an international music festival; by performing in as many different places as possible, they aim to reach as many different people as possible, letting them experience and enjoy classical music in a way that is relevant to them. Linking each and every event is a commitment to live performance of the absolute highest quality.
Re-defining the string orchestra, Scottish Ensemble inspires audiences in the UK and beyond with vibrant performances which are powerful, challenging and rewarding experiences. Known both in the UK and internationally for its versatility and ambitious programming, Scottish Ensemble reaches out to create rich partnerships across boundaries of genre, geography and musical style.
Founded in 1969 and based in Glasgow, Scottish Ensemble is the UK's only professional string orchestra, built around a core of 12 outstanding string players who perform together under Artistic Director Jonathan Morton. SE's distinctive programming style habitually blends music from different ages, offering new perspectives and making unexpected connections. Performing standing up, the individual players bring an energetic and passionate dynamic to every performance, both in the concert hall and in SE's comprehensive programme of education and outreach activities.
Its work in this area was developed further in 2012 with the launch of the City Residency programme, aiming to engage communities around major Scottish Ensemble touring venues with music of the highest quality, in ways relevant to them. These bespoke residencies have included: late-night events, masterclasses, pop-up performances, coaching sessions, free community performances, collaborative cross-genre projects, and participatory events including tea dances and ceilidhs.
Committed to developing the string repertoire, SE seeks out unusual pieces, and has commissioned a rich catalogue of new works from some of the brightest voices working in music today. In recent years, these have included composers such as Sir John Tavener, James MacMillan, Sally Beamish, Martin Suckling, John Woolrich, Craig Armstrong, Luke Bedford and Thea Musgrave.
SE's first-class reputation attracts collaborations with world-class soloists including trumpeter Alison Balsom; tenor Toby Spence; pianist Gabriela Montero and guitarist Sean Shibe. SE also welcomes collaborations with musicians from different traditions, performing alongside Scottish folk musicians Catriona McKay, Chris Stout, and Aly Bain; DJ and electronic producer Alex Smoke; Finnish violinist Pekka Kuusisto and American bassist Edgar Meyer.
More recently, Scottish Ensemble has become increasingly well-known for its cross-artform collaborations that fuse classical performance with other artforms including visual art, contemporary dance and theatre. Recent collaborators include Toby Paterson, Andersson Dance, Anna Meredith and Vanishing Point.
Alongside performances across Scotland and the UK, recent invitations to tour abroad have resulted in engagements across Europe, China and the USA.
Out of Silence- John Mcleod RSNO Evelyn Glennie Holly Mathieson - Delphian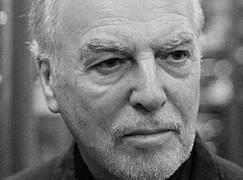 For over 40 years John McLeod has been at the forefront of contemporary Scottish music and is still one of the UK's busiest and most prolific composers. Born and educated in Aberdeen, he has been resident in Edinburgh since 1970. He first studied clarinet at the Royal Academy of Music, London with Jack Brymer, Reginald Kell and Gervase de Peyer, but later changed direction and became a composition pupil of Sir Lennox Berkeley. Subsequently he came under the influence of Polish composer Witold Lutoslawski who became a mentor. Conducting studies were undertaken with Sir Adrian Boult.
John has won important awards for his work including the prestigious Guinness Prize for British composers. In 1989 he was elected a Fellow of the RAM and in 2005 and 2010 was nominated for a British Composer Award. Renowned also as a teacher, he was Director of Music at Merchiston Castle School, Edinburgh for eleven years before holding Lectureships at the RSAMD, RAM and Edinburgh Napier University. Latterly he was Head of Composing for Film and TV at the London College of Music (Thames Valley University) and the Ida Carroll Research Fellow at the Royal Northern College of Music where he specialised in the works of Messiaen, Boulez and Birtwistle.
In June 2016 he was appointed CBE in The Queen's Birthday Honours and in 2018 the University of Aberdeen conferred on him the honorary degree of Doctor of Music.
His brilliantly coloured orchestral and vocal music has been commissioned, performed and recorded in many countries by leading orchestras including the Philharmonia Orchestra, the Halle Orchestra, the RSNO, the SCO (who made McLeod their Associate Composer from 1980-82), the Orchestra of the Staatstheater, Saarbrücken and the Nashville Symphony (USA). The BBC SSO has broadcast 12 of his major orchestral works over the years and in 2015 the National Youth Orchestra of Scotland achieved the 22nd performance of a McLeod work by featuring his Piano Concerto (conducted by the composer and with James Willshire as soloist) in concerts in Glasgow and Dundee. In 1994 he travelled to Poland to conduct the Polish Radio and TV Symphony Orchestra of Krakow in a CD of his orchestral music entitled Visions from the North.
Soloists such as Evelyn Glennie, Colin Currie, Jane Manning, Benjamin Luxon, Raimund Gilvan, Peter Donohoe, Murray McLachlan, Sam Haywood and Mark Tanner have all performed his music and conductors including Sir Charles Groves, Sir Alexander Gibson Neeme Järvi, Janos Fürst, Takuo Yuasa, Yasuo Shinozaki, Rumon Gamba, Garry Walker and a host of younger conductors have all included McLeod's works in their programmes.
His music has also been featured at international festivals including the London Proms, Edinburgh, Aldeburgh, City of London, Canterbury, Perth, Aberdeen's 'Sound' Festival and St Magnus (Orkney). Most of his works have also been heard on BBC Radio 3, Classic FM, BBC TV and Channel 4.
McLeod's compositions cover most musical genres – orchestral (including concertos for piano, percussion, clarinet, guitar and three symphonic song-cycles), choral works, church music, songs, instrumental and chamber music as well as scores for film and TV. Described by The Scotsman as 'a major force in contemporary Scottish music', McLeod is the subject of a new article by Francis Morris in the latest Grove Dictionary of Music and Musicians.
In the past few years his output and performances have increased dramatically, culminating in 2014 when his music was heard at the St. Magnus and Aldeburgh Festivals as well as at the BBC Proms where he scored a big personal success with the London premiere of The Sun Dances played by the BBC Scottish Symphony Orchestra conducted by Donald Runnicles. Also in 2014 pianist Murray McLachlan commissioned and performed McLeod's latest Piano Sonata No.5 and gave over 30 performances of it all over the UK and in France, Greece, Poland, Sweden, Australia and the Canary Islands.
In January 2015 the Scottish Chamber Orchestra, under Joseph Swensen, gave three performances of his latest orchestral work Out of the Silence in Perth, Glasgow and Edinburgh. 2015 also saw the release, to critical acclaim, of Moments in Time – a major new CD of McLeod's chamber music by the award- winning Delphian label and played by the outstanding Red Note Ensemble.
Recent commissions have included a new percussion work for Dame Evelyn Glennie's 50th birthday, a song-cycle for Live Music Now and a new work Nordic Fire for the Scottish Chamber Orchestra and Jane Atkins (viola).