Dorico Award for Small / Medium Scale Work sponsored by Steinberg (1-10 performers)
Winner: James Dillon – Quartet No. 9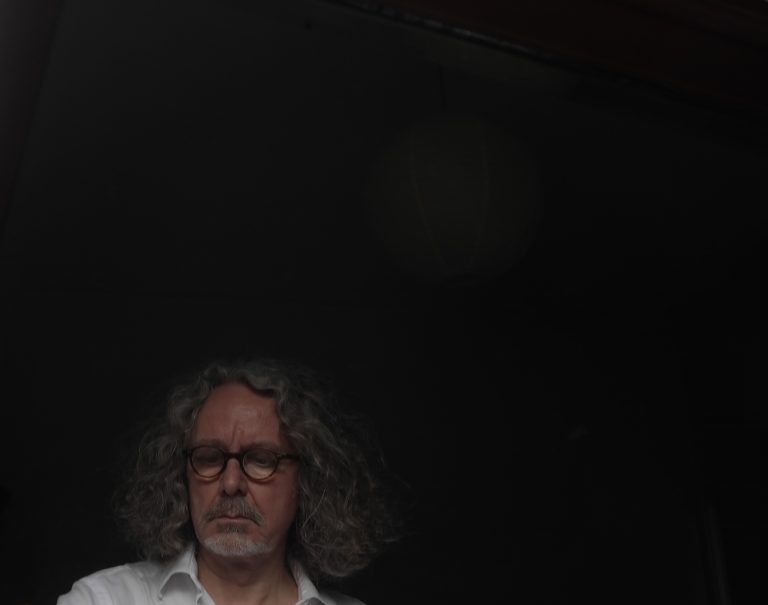 James Dillon is one of the UK's most internationally celebrated and performed composers. The recipient of a number of prizes and awards including the Kranichsteiner Musikpreis and the Japan Foundation Artist Scholarship, he has also won an unprecedented five Royal Philharmonic Society Awards for composition, most recently winning the Chamber-scale Composition category for Tanz/haus : triptych 2017.
In 1983, Dillon's First String Quartet received its premiere with the Arditti Quartet at the Huddersfield Contemporary Music Festival. The Arditti Quartet has remained closely involved with the composer, having premiered and widely performed Dillon's subsequent quartets and giving the first performance of The Gates, for string quartet and orchestra, at Donaueschinger Musiktage in 2016. Huddersfield is one of the many festivals to regularly feature Dillon's music. Physis I & II and Stabat Mater dolorosa were first performed at the 2014 festival whilst Dillon was composer-in-residence, the world premiere of Tanz/haus : triptych 2017 opened the festival's 40th edition with Red Note Ensemble in 2017, and 2018 saw the UK and world premieres of his String Quartet No.8 and No.9 respectively.
As a composer often thinking in terms of large-scale, complementary forms, Nine Rivers, an enormous three-and-a-half hour sequence of works composed over more than two decades, was first performed by the BBC Scottish Symphony Orchestra in 2010 and subsequently heard in New York and at the 2013 Holland Festival to great acclaim. In the mid-1980s, Dillon began a 'German Triptych', a set of works based on the idea of 'illumination as the emanation from darkness', which Richard Toop described as 'a music full of figures which, like the stars, are intense, yet seem almost infinitely far away'. Other grouped works include L'évolution du vol, a song cycle for female voice and ensemble, and The Book of Elements, a cycle in five volumes for piano.
Dillon's music has been published exclusively by Peters Edition since 1982.
Title: String Quartet No.9
Duration: 21'
Premiere info: 25 November 2018, St Paul's Hall, Huddersfield Contemporary Music Festival
Claire McCue – I Regret Your Sex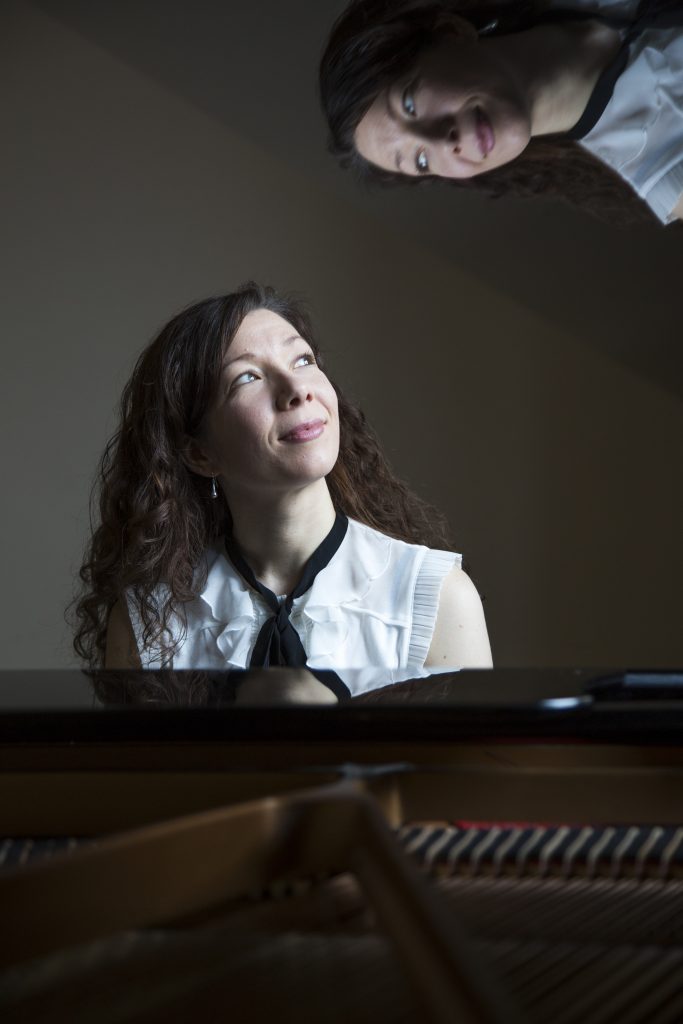 Claire McCue
Born in Glasgow, Claire McCue originally gained a first class BSc(hons) in Maths Statistics & Management science before returning to her passion for music. With support from the Ian McGlashan trust fund, she completed a BA Applied Music, studying a range of subjects including piano, trombone and composition, and playing in the university orchestra and Big Band. She graduated with 1st class honours and was awarded the Alexander Stone award in her final year.
Following that, she then studied composition at Masters level, with Rory Boyle, at the Royal Conservatoire of Scotland (RCS), thanks to two generous scholarships from RCS. She graduated in 2011 with MMus Composition, (distinction) and several prizes. During her final year, Claire composed a piece for PLUG 2011 at BBC Hear & Now, which was conducted by Ilan Volkov and received a BBC Radio Three broadcast.
Claire also enjoys collaborative work and working with other artforms, particularly dance (having always danced as a hobby). She initiated collaborations with several choreographers on the BA Modern Ballet, creating works which were performed at RCS PLUG new music festival.
This led to a further collaboration with choreographer Anna Clifford, by invitation from the Dance School of Scotland, with performance in 2012 and 2 other pieces performed at RCS later that year.
Other commissions & performances include a piece for The Astrid quartet with guest RSNO principal trombone Davur Juul Magnussen for the Made-In-Scotland Edinburgh Festival Series, a piece for SATB & solo clarinet for Old St.Paul's church in Edinburgh, a song for soprano and voice for the composers concert at the International Kodaly Institute Symposium in Hungary, (where she also had the privilege of taking masterclasses with Professor Gyula Fekete, from The Liszt Academy In Budapest), and a Capella piece for children's choir in Ohio. A successful new collaboration was developed with choreographer /dancer Marc Brew, and visual artist Rachel Gadsden, involving a 20 minute sound creation (live percussion, electronic and re-recorded material music and soundscape) for "Cube of Curiosity" performed at the Liberty festival, part of National Paralympics day at Olympic Park, London (September 2013. In 2014/15 she worked again, individually, with both collaborators. With Marc Brew on his new solo dance piece, "For Now: I Am", which previewed at Lilian Bayliss Studio, Sadlers Wells, & premiered at Tramway in May 2015 and went on to a run at the Edinburgh fringe festival, as well as in UK and abroad. And with Gadsden on a visual art / short film / live cello performance collaboration, "Shamal", performed in Liverpool and London.
Following success in the 2015 string quartet competition she had her quartet premiered by the Royal Scottish National Chamber Orchestra, with a follow-up performance in their own series of chamber concerts. In recent years, work includes Composer in Residence at SoundThought festival 2016, with ensemble Glasgow New Music Expedition (GNME) and new collaborative work with visual art and choreography. She also recently completed a commission of several children's songs for the National Youth Choir Of Scotland. Earlier in 2018 Claire composed for the brand new production "Tell Us Who We Are" created for the first collaboration between the National Youth Arts Compaies - NYCoS, NYOS, Scottish Youth Theatre and Y-Dance, and is currently composing a commission for The Night With series, for London based Vocal trio "Juice". Other compositions have been performed by The Fidelio Trio, Red Note Ensemble, Musiclab, Alba Brass, The Astrid Quartet, Flercussion and Flutes En Route amonist others.
Work details:
- title: "I Regret Your Sex"
- duration: c.14'
- premiere: 13th November 2018, The Hug and Pint, Glasgow
-commissioner: The Night With... (Matthew Whiteside)
Alongside composing, Claire is an active music educator interested in the Kodaly teaching approach for developing musicianship skills and specialising in early years and middle years education. She teaches piano on the Royal Conservatoire of Scotland's Early Years programme, and practical musicianship for the Junior Conservatoire. and has worked on a range of music education and outreach projects for Scotland's National Youth companies, Glasgow Concert Hall's, NYCoS, YMI Falkirk and Wee Inspiration Festivals. (please see education & participation page)
Lisa Robertson - The Inimitable Brightness of the Air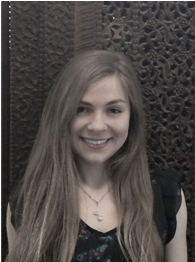 Lisa Robertson is a composer from the West Highlands of Scotland. Upcoming performances of her pieces include by the BBC Scottish Symphony Orchestra and Thomas Dausgaard, the Slovak Sinfonietta and Inchcolm New Music Ensemble. Previous performances of her pieces include by the Czech Philharmonic Orchestra, Red Note Ensemble, Karlovy Vary Symphony Orchestra, Cappella Nova, Hebrides Ensemble, Rolf Hind, Brodick Quartet, St Salvator's Chapel Choir and the Beckett Quartet in festivals including West Cork Chamber Music Festival, Sound Festival, Edinburgh Fringe Festival, PLUG Festival and on BBC Radio 3. Her piece was recently selected for the APC Modern Pibroch Library. She participated in PRS for Music's 'Wild Plum Songbook Workshop'.
She participated in masterclasses with Brian Ferneyhough at the Ferienkurse Darmstadt, Sir James MacMillan at the Theoartistry Scheme in St Andrews, Deirdre Gribbin, Liza Lim, Ashley Fure, Nicolas Hodges, Cathy Miliken, Graeme Jennings, and Graham Fitkin and workshops with Royal Northern Sinfonia, Bozzini Quartet, Juice Vocal Ensemble and Ligeti Quartet, who recently recorded her piece.
Awards include joint-winner of the West Cork Chamber Music Festival Composers' Competition and runner-up in the Cappella Nova Composers' Competition and the Walter and Dinah Wolfe Competition. She is an Associate Member of the London Symphony Orchestra Soundhub.
She is undertaking a PhD at the Royal Conservatoire of Scotland under the supervision of Gordon McPherson and Emily Doolittle.
https://twitter.com/Lisa_Robertson1
the inimitable brightness of the air
Instrumentation – flute, viola, cello
Duration – c.5'00''
Premiere – by Red Note Ensemble at the Sound Festival, St Andrew's Cathedral, Aberdeen on 27th October 2018