The ISM Prize for Collaboration
Celebrating collaborative new music in 2019, including projects that are cross-genre, cross-art- form, multi-disciplinary, or those that bring together unique combinations of partners. Collaboration should have taken place between two or more active parties to the extent of which the work would not exist without the partnership.
Winner - Diversions
Diversions was the result of a unique collaboration between Drake Music Scotland, Hebrides Ensemble and the Queen's Hall in Edinburgh, aimed at addressing some of the barriers facing autistic or neurodivergent people who want to attend live music events. The result was an exceptional programme of new music by disabled composers presented with adaptations that made the environment welcoming for all audiences. Curated by composer Ben Lunn, associate artist with Drake Music Scotland and trainee artistic director of Hebrides Ensemble, the event was inspired by the idea that autism-friendly programming should "change the space, not the content", proving that artistic integrity and accessibility are not mutually exclusive.
Diversions featured new works for Hebrides Ensemble by Siobhan Dyson, Rylan Gleave, Lucy Hale, Ewan Mackay, Joe Stollery and Benjamin Teague, alongside works for digital harp and iPad Ensemble, and the premiere of Symphonies of Instruments, a new commission by Ben Lunn for Hebrides Ensemble and Drake Music Scotland's Digital Orchestra. Consideration was given to the audience through the provision of BSL interpretation throughout, chill-out spaces available inside and outside the concert hall, sensory backpacks offered, and dyslexia-friendly programmes.
Physical Education
This piece is an innovative collaboration between composer Robert Reid Allan, filmmaker/director Sasha Balmazi-Owen and actor/dancer Richard Court which meditates on the hypermasculine, violent environment of childhood P.E. lessons through music, poetry, dance and live- and pre-recorded film.
Robert Reid Allan: music & text
Robert Reid Allan is a Scottish composer and pianist based in East London. He creates visceral, innovative and hard-hitting music with a focus on interdisciplinary, collaborative and multimedia work touching on themes of violence, sexuality and politics.
A graduate of the Guildhall School of Music and Drama and the Royal Conservatoire of Scotland, he has worked with a number of distinguished performers and ensembles including Ensemble Modern, the Royal Scottish National and BBC Scottish Symphony Orchestras, Psappha and Red Note Ensembles, EXAUDI Vocal Ensemble, pianist Rolf Hind, and cellist Oliver Coates.
Recent projects include include Terry Helenson's Revolutionary Dreams, a cantata commissioned by Birmingham Contemporary Music Group to commemorate Karl Marx's 200th anniversary; Physical Education, a work for actor, video and ensemble developed as BCMG's Apprentice Composer-in- Residence 2018-19, which explores the violence, patriarchy and homophobia implicit in the high school gym class experience; Anthems for Queer Youth, an interdisciplinary project exploring the meaning and importance of queerness to historical and contemporary artmaking, which was nominated for the Collaboration Prize at the Scottish Awards for New Music 2019; and Bermondsey, 1983, an ongoing documentary opera project examining the events surrounding the 1983 Bermondsey by-election, which saw the closeted bisexual Simon Hughes gain the seat following a bitter, violent and deeply homophobic campaign run against the openly gay Labour candidate Peter Tatchell.
Sasha Balmazi-Owen: videography
Sasha Balmazi-Owen grew up on Stravinsky and Shostakovich in Wales and has worked in Europe for the past four years as a filmmaker, director, and designer. Sasha's work primarily focuses on opera and dance, and regularly addresses themes of memory, prophecy, justice and horror.
Being influenced by Walt Disney and George A Romero films from an early age, Sasha is passionate about resurrecting the genres of the opera-film and ballet- film for the screen. Successfully directing his first short opera-film for Random Acts in 2018, "Death Visits Mererid" based on Modest Mussorgsky's "Serenade", Sasha's next project will include Lombard Street, sleeping bags, and twerking.
Graduating from Kingston School of Art, Sasha has worked in art direction and sound for the film industry, and regularly collaborates with director Loré Lixenberg and composer Rolf Hind. He has worked with notable companies and
artists, including the BBC, Channel 4, FOX, National Geographic, Mahogany Opera Group, Copenhagen Opera House, St John Smith's Square, David Toop, Jonathan Goddard, Florence Kennard, Alexandra Toomey, Zoë Martlew, Lone Madsen, Lidia Baich, Tanja Zapolski and Kristina Reiko Cooper.
Richard Court: actor, dancer & choreography
Richard had an early training in dance, theatre and music. Initially choosing to focus on dance he graduated from the London Contemporary Dance School. Since that time he has worked as a multi disciplined performing artist touring nationally and internationally in varied works ranging from contemporary dance to live art, theatre and music theatre. Amongst the directors, choreographers and companies he has worked with are Mark Baldwin, Kim Brandstrup, Michael Clark, Sarah Fahie, Richard Jones, Duncan Macfarland, Wayne McGregor, Hanbury & Groves and Gestalt Arts.
As an assistant director, Richard has worked with choreographer and director Duncan Macfarland on Francesca Zambello's production of "Carmen" at the National Centre for Performing Arts, Beijing and in Taiyuan as associate director with Macfarland's Wild Geese Productions for the Taiyuan Dance Troupe, creating the full-scale dance concert, "Wild Geese". While in Beijing, Richard also studied at the National Academy of Chinese Theatre Arts, learning Chinese Folk Dances and Jingju (Peking Opera) styles. Richard studies vocally with Quentin Hayes (RNCM) with coaching from Mark Packwood (ROH). Notable appearances include "Tracing Gestures" 1, 2 and 3 for Stephanie Schober and Dance Company, the role of Publio in Giornata Operas "La clemenza di Tito", as a participant in Tino Seghal's These Associations at the Tate Modern, London, "The Unsung Heroes of the Planet" and "Liquid History" with Gestalt Arts, dancing the vocal role of the Mechanical Nightingale in John Barber's "The Nightingale" and singing the title role in "EXTRAORDINARY: A Celebration of the Life and Music of George Butterworth". Future plans include new work with Gestalt Arts as a physical performer and singer, at Snape Maltings, and an actor/dancer role in a new production of La damnation de Faust with Richard Jones and Sarah Fahie, at Glyndebourne.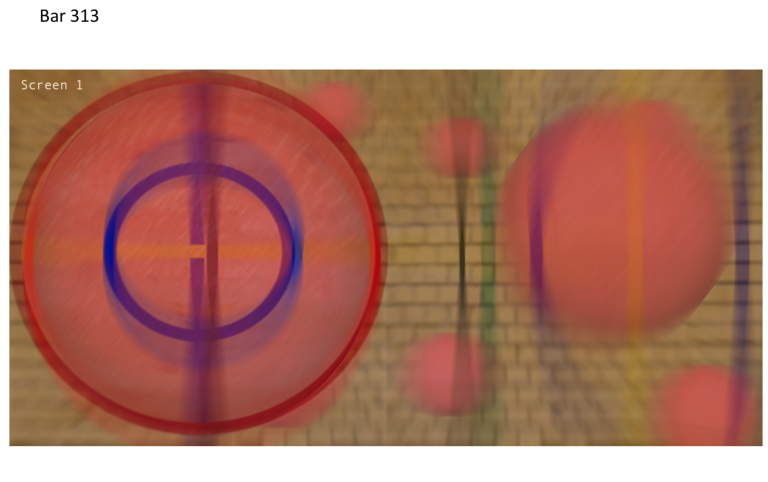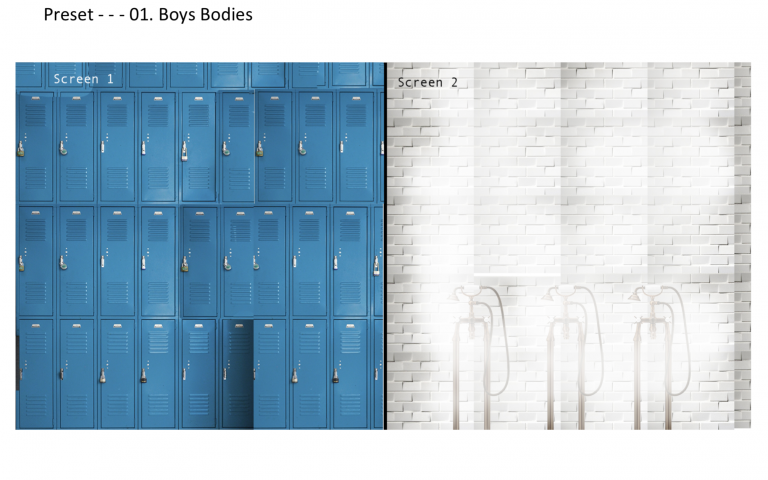 Rough Breathing
Through the Rough Breathing project vocalist Nichola Scrutton and clarinettist Alex South have been investigating the role and use of breath as an improvising tool in live performance. Their collaborative exploration to date has focused on a) the psychoacoustic and sonic relationships between voice and clarinet, and b) breath and bodily breathing processes as potential material and/or structural devices within free improvisation. One line of inquiry, for example, centres on how the breath might sculpt the dynamic flow of sound-making in performance. The performance at Tectonics Glasgow 2019 had two connected movements - the first incorporated electronics with the individual performers sited at each side of the space, and the second was an acoustic free improvisation with the duo located together in the centre.
Nichola Scrutton is an award-winning composer, vocalist and sound artist who focuses on distinct but interlinking fields of experimental voice/performance, improvisation, studio sound and soundscape composition, interdisciplinary or participatory collaborations with writers and performance-makers. Nichola's work has been broadcast and performed internationally. She was awarded a PhD in electroacoustic composition from the University of Glasgow in 2009
Alex South is a highly active participant in the diverse and lively Glasgow music scene, specializing in contemporary, experimental and improvised music: he plays with Glasgow Improvisers Orchestra and Collective Endeavours, is a founder member of the Scottish Clarinet Quartet, and belongs to the avant- garde folk group The One Ensemble. He is currently engaged in PhD research into the relationship between humpback whale song and human music, as part of an interdisciplinary project at the RCS Glasgow and the University of St Andrews. This research has led to the composition of new solo and ensemble works which have been performed across Scotland and abroad.
Sponsored by the Incorporated Society of Musicians