Community/Education project
Winner - Tinderbox Collective

"Tinderbox is a diverse collective of young people, musicians, artists, youth workers and volunteers. We aim to ignite a spark in young people – one which fills them with confidence, imagination and a sense of possibility, and which enables people to achieve things they never thought possible. Founded in 2010 as a modern and alternative youth orchestra, Tinderbox now works with hundreds of young people each year. From grass-roots youth work to award-winning music productions, we have a number of programmes that cross over with each other and come together wherever possible. These include our flagship Tinderbox Orchestra, a number of weekly youth clubs, a digital arts hub, and a programme of workshops in Schools and Hospitals. We work with children and young people from complete beginners to young professionals and all levels in between; from local communities in Edinburgh & Scotland through to international collaborators in China, Chile, Croatia and Bosnia. Our work helps break down barriers between people & communities, providing exciting opportunities to those who need them most, and supporting young people to build their confidence, skills, self-esteem, and professional experience."
Winner - SCO Soundmoves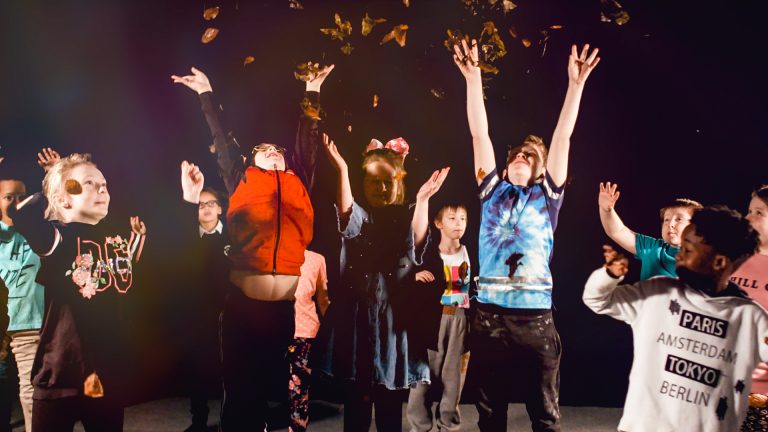 SCO SOUNDMOVES is a unique music and movement project for primary schools, produced as part of the Scottish Chamber Orchestra's Wester Hailes Residency. During a series of workshops, each class invents a narrative and co-creates a performance piece which brings together ideas from the whole group. Every child is involved, either as a musician or as part of the choreographed movement.
Led by composer Matilda Brown and movement specialist Ana Almeida, Soundmoves uses collaborative, playful methods to ignite children's interest in creating and playing music and to introduce and explore movement vocabulary. The project aims to develop individual strengths and interests by giving pupils a forum to contribute to - and influence - creative decisions, and to enhance critical thinking, teamwork, focus and confidence.
In 2019, six classes from Clovenstone, Canal View and Sighthill Primary Schools developed their Soundmoves pieces into unique short films, presented at a public screening and live performance event delivered in partnership with Edinburgh International Film Festival and Edinburgh International Festival.
"… genuinely one of the best Creative Learning projects I have seen."
Caroline Donald, Head of Engagement and Learning, Edinburgh International Festival
"A whole new place for them to be."
www.sco.org.uk/latest/1683-soundmoves-music-movies
Teacher, Canal View Primary School
Sound Symphony - Ellie Griffiths with Sonia Allori, Shiori Usui and Greg Sinclair (musicians-composers), designed by Katy Wilson and lit by Colin Grenfell
Sound Symphony is a new sound-performance made for young audiences with complex autism and their families.
The piece is a journey through music, sound and silence. Weaving together cello, singing and object noises, Sound Symphony is designed to create a sensory-rich environment, where the audience can feel the music through their whole body.
This highly interactive performance aims to give audiences with complex autism aged 8+ access to high-quality theatre.
Music for Sound Symphony was composed and performed by Sonia Allori, Greg Sinclair and Shiori Usui with young people from St Crispin's School and Action for Children in Edinburgh.