Environmental Sustainability
Winner - Nevis Ensemble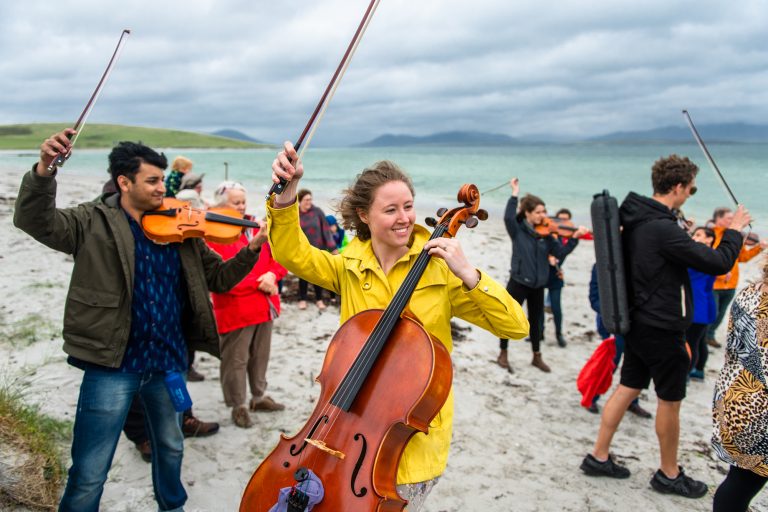 As a new organisation, we at Nevis have been able to incorporate sustainable practice into our way of working to help ensure that it is embedded into the way we work, the way our musicians approach their music-making, and how our audiences interact with us.
During our August 2019 tour of the Outer Hebrides with new commission GEILT (a number of ways) by Rufus Elliot in collaboration with the Royal Conservatoire of Scotland, we embarked on a 'Green Nevis' campaign to take practical and tangible measures to improve our footprint as a touring orchestra. Some of these actions are small, but cumulatively have a significant effect on what we leave behind in the communities we visit. We make sure our audiences know about what we do, and we hope that it influences them too.
Tours are planned in a circular route to ensure minimum driving miles, and everyone travels together on one coach; any journeys by musicians and staff within Europe must take place on buses or trains; our meals – as far as possible – are completely vegetarian; disposable coffee cups and water bottles are banned; musicians bake for the tour and snacks are bought in bulk rather than individual packets; any waste is kept and sorted for recycling. After tours we calculate our miles and offset it by helping to restore peatland – seen as more effective than planting trees.
We also work with a number of other organisations and companies to highlight what they do, as well as improve our own practice, including Scottish Water, Creative Carbon Scotland, Nevisport, Save Some Green, E-coffee cups, Cubby's Salves and Less Waste Laura.
If projects are seen to have a detrimental impact on the environment, we work to minimise it, or change it completely.
Below the Blanket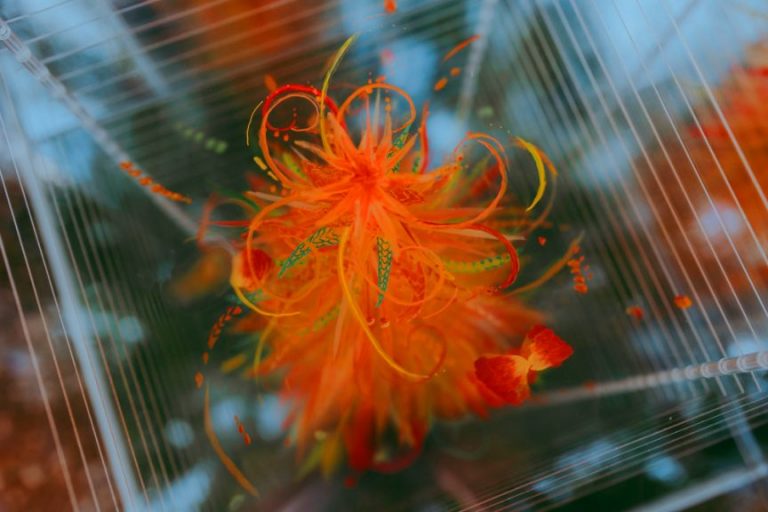 Marking twenty-five years of 'ravishing the senses', Cryptic presents Below the Blanket, a series of new artworks installed throughout the Royal Botanic Garden Edinburgh and inspired by one of Scotland's most extraordinary and unsung natural features.
The Flow Country is the world's largest blanket bog, a vast mass of peat and Sphagnum moss, shot through with hundreds of lochs, that covers 200,000 hectares in Caithness and Sutherland. Home to many rare animals, birds, insects and plants, the peat also acts as a natural store for carbon, helping to offset the effects of climate change.
Under the Creative Direction of Cathie Boyd, artists Kathy Hinde, Luci Holland, Hannah Imlach, Heather Lander, Matthew Olden and composer Malcolm Lindsay have made work responding to the Flow Country's wildlife and soundscape, the gradual process of peat formation, and even the way the blanket bog 'breathes' as it expands and contracts. Visitors to the gardens will encounter artworks that are evocative, contemplative and beautiful – and will come away enlightened about this unique Scottish landscape.
www.cryptic.org.uk/portfolio/below-the-blanket/
Chamber Music Scotland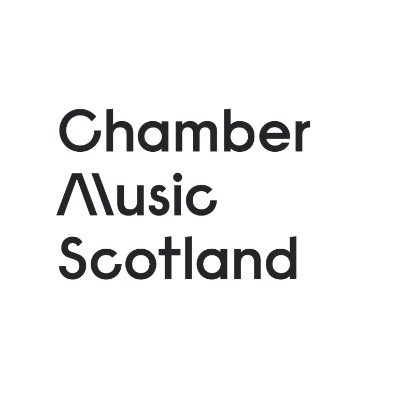 Environment is a key area of our work which we actively explore through creative projects and commissioning new work. We want to creatively explore Scotland and its relationship with its landscape, people, and natural resources, including sustainability and protecting the wider environment.
https://www.chambermusicscotland.com/
https://www.chambermusicscotland.com/projects/music-and-environment
Relevant current environment activities include:
Shiori Usui Commission
Premiered by the Kapten Trio at Sound 2019, Colour of Drifters looks at the impact of plastic pollution on our oceans.
https://vimeo.com/377004736
Emily Doolittle Commission
Also premiered by the Kapten Trio at Sound, Bowheads is based on the Bowhead whale song.
https://vimeo.com/377719998
https://www.chambermusicscotland.com/musicians/bowheads
Transplanted 2019
Supported by Grow Wild UK, Sonia Cromarty and Alice Rickards delivered a new version of their Transplanted project which celebrates Scottish plantlife through music. This version, taken to secondary schools in urban areas of Scotland, develops young people's creativity and knowledge of composition Scottish plantlife. It worked in partnership with local green spaces to include a site visit and guided tour for the young participants.
https://www.growwilduk.com/blog/transplanted-discovering-scottish-plant-life-through-music
https://www.highheelsandhorsehair.com/transplanted
The Flood by Esther Swift
2019 saw repeat performances of this co-commission with Music in Peebles which considered the impact of environmental issues on a community. It reached a larger audience at Celtic Connections festival in January 2020 as part of Coastal Connections.
https://vimeo.com/324196132
https://www.celticconnections.com/event/1/coastal-connections-festival-in-a-day
https://www.peeblesshirenews.com/news/16596527.swift-siblings-showcase-the-flood-in-peebles/
Matilda Brown, Alongside Autumn
CMS supported "Alongside Autumn: A Composer's Walk", which formed part of Matilda's 500 mile walk through Scotland, featuring music composed en route.
http://www.matildabrownmusic.co.uk/projects/alongsideautumn/
Euan Stevenson, Classic Music Live Falkirk Co-commission
A new work is being developed which explores memories, pathways and the natural environment in an urban context in and around Falkirk. Due to premiere in 2020.
Esther Swift, Rewilding
A new commission taking inspiration from the environment and noise pollution due to premiere in 2020.