The RCS Award for Making it Happen
Award for an emerging, innovative Scottish promoter, performer, ensemble, composer, artist, organisation or individual, who has not been professionally active for more than 5 years. This is intended to celebrate emerging talent within new music and may be a person involved in a single event, a series of events, or the development of an organisation.
Winner - Ben Lunn (Diversions)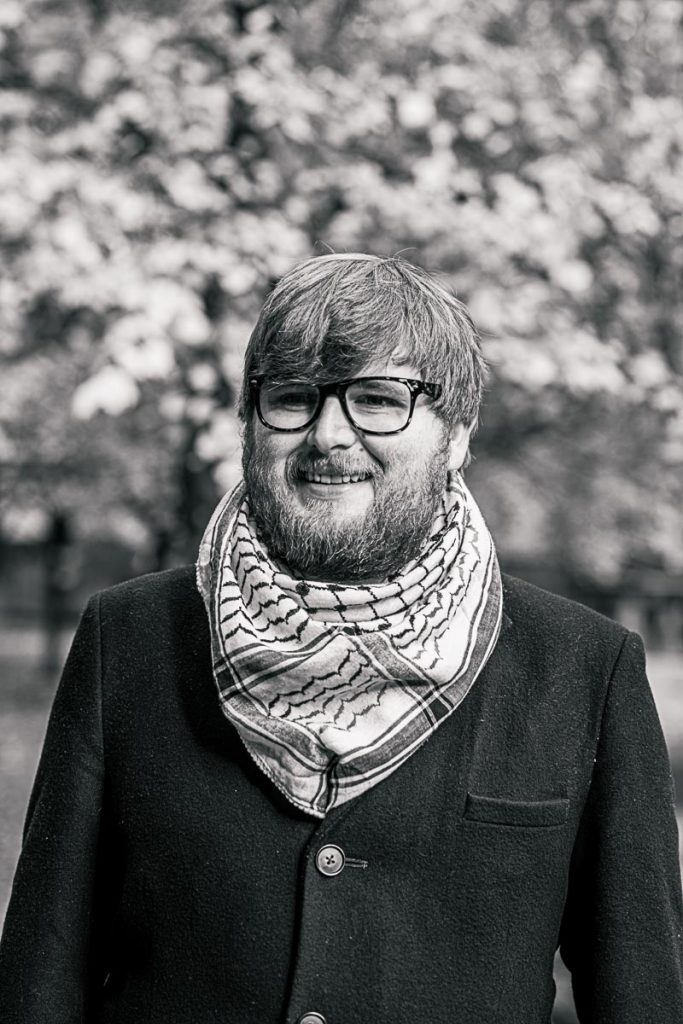 Three leading organisations - Drake Music Scotland, Hebrides Ensemble and The Queen's Hall - have come together in a ground-breaking collaboration which will lead to the Edinburgh music venue becoming one of the UK's most autism friendly concert halls it was revealed today (insert date)
The project is being led by rising composer Ben Lunn, who is himself autistic. Currently trainee Artistic Director with the acclaimed classical music group, Hebrides Ensemble, Lunn is researching the challenges facing autistic people in orientating themselves through the physical, sensory, and emotional experience of concert going and how venues could address these concerns.
The project coincides with a musical collaboration which will see Drake Music Scotland's celebrated Digital Orchestra and Hebrides Ensemble give the World Premiere of Lunn's work Symphonies of Instruments at The Queen's Hall on 12 December made possible with a grant from the City of Edinburgh Council and Royal Edinburgh Military Tattoo Fund.
Ben Lunn is a Mackem composer who studied in the Royal Welsh College of Music and Drama under the guidance of Peter Reynolds, as well as studying in the Lithuanian Academy of Music and Theatre with Marius Baranauskas. He has also received guidance from Param Vir and Stuart MacRae. Since graduating from his Master's he now resides in Glasgow, working in various elements including conducting, musicology, teaching and composing.
His work has been featured in many leading international festivals including Vale of Glamorgan, London New Wind Festival, Druskomanija, DaDaFest, Arēna Festivals, Leeds Leider+, Zilele Muzicale Aniversare, HASS FEST, Toronto Contemporary Music Lab, and Occupy the Pianos. He has had the privilege of working with leading international ensembles and soloists like N.A.M.E.S, Sofia Soloists, Lithuanian National Symphony Orchestra, Quarda Quartet, Ensemble Synaesthesis, Music Theatre Wales, Lore Lixenberg, Ligeti Quartet, OeNM, Ensemble X and Y, Nikolai Matsov, Rolf Hind, Francoise-Green Duo, Garth Knox, Lore Lixenberg, Ember Septet, Zubin Kanga, Martynas Levickis, JVLMA, and Jauna Muzika.
As musicologist, his specialities focus around Baltic Music, Horaţiu Rădulescu, and Composing and Disability. He has had the honour of lecturing in some of the world's leading academic institutions including Fordham University, Mozarteum, RWCMD, Royal Conservatoire of Scotland, Komitas Conservatory, Durham University and Amsterdam Conservatoire. His articles have been published in Germany, UK, US, Russia, Lithuania, and collected by the Arvo Pärt Centre. He has also delivered written work for the Music Information Centre of Lithuania and Latvia.
Currently he has been made an associate artist for Drake Music and Drake Music Scotland. In October 2017 he was appointed Trainee Artistic Director of the Hebrides Ensemble. Ben Lunn is also featured in the British Music Collection and the British Council's Disability Arts Online as a featured artist. His music is published by Orianna Publications
The Night With...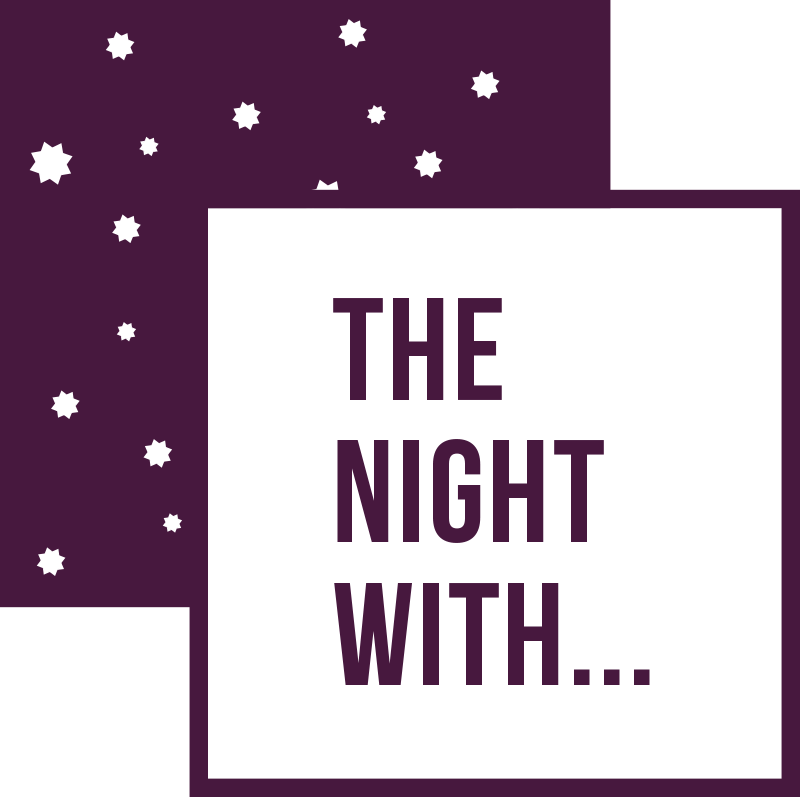 The Night With… is a charity based in Glasgow presenting salon style concerts of interesting music in intimate, informal venues across Scotland and further afield. Run by Matthew Whiteside, it provides development and commissioning opportunities for young and emerging composers.
Since 2016 there has been 43 concerts with 25 world premières in Glasgow, Edinburgh and Aberdeen. Performers have included Red Note Ensemble, Garth Knox, Ensemble 1604, Juice Vocal Ensemble, James Turnbull, Wooden Elephant, Joanna Nicholson, Frances Cooper and Carla Rees. Premièred composers have included Claire McCue, Linda Buckley, Matthew Grouse, George Stevenson, Diana Salazar, Emily Doolittle, Timothy Cooper, Sheena Philips, Matthew Whiteside and Samuel Beagles.
The Night With… runs a yearly Call for Scores for self-defined emerging composers with no age limit. In 2017 this was for the Aurea Quartet and won by George Stevenson, in 2018 this was for Juice Vocal Ensemble and won by Sheena Phillips and in 2019 for the Hermes Experiment won by Rurai Patterson-Achenbach.
In October 2018 The Night With… was founded as a Scottish Charitable Incorporated Organisation with a board consisting of Carol Main (chair), Andy Saunders (secretary), Matthew Whiteside (CEO & Artistic Director), Miranda Heggie and Nicholas Bone.
Nordic Viola
Founded in 2016, Nordic Viola is a flexible ensemble of woodwind and string players forming musical and cultural connections in the North Atlantic Region with an emphasis on contemporary music and its relationship with traditional forms as well as on performing in rural areas. They have commissioned music from emerging composers Lillie Harris, Anna Appleby (UK), Orkney composer Gemma McGregor and Arnannguaq Gerstrøm (Greenland) as well as performing pieces by more established composers such as Danish composer Poul Ruders, Faroese composers Kristian Blak, Kári Bæk and Sunleif Rasmussen and Scottish (based) composers Emily Doolittle and Judith Weir. In 2019 the ensemble was shortlisted for the Scottish Awards for New Music "Making it Happen" award.
Nordic Viola's profile in the North Atlantic region has increased markedly during 2019 with many new partnerships being formed. In March and April 2019 Katherine toured as Nordic Viola in Iceland, performing alongside pianist Arnhildur Valgarðsdóttir in Fella- og Hólakirkja, Reykjavik and Charles Ross in the renowned contemporary arts venue Mengi in Reykjavik and in Slátarhusið, Egilsstaðir. September 2019 saw our first concert in the Hebrides with a performance for the Isle of Coll Music Group.
Following a residency in Orkney in 2018, Nordic Viola has formed an especially strong relationship with Gemma McGregor. Katherine and Gemma presented at UHI's Shetland conference on the rural arts in September 2019, showcasing work from creative improvisation workshops carried out in Orkney schools. They also premiered Gemma's new work for flute and viola, "Carry His Relics" which is inspired by the Saint Magnus Way in Orkney. This piece will receive its second performance at the Orkney Science Festival 2020 alongside a new commission for clarinet quartet by Linda Buckley on Orcadian/Icelandic links through the Norse Sagas.
At the UHI conference, Katherine also met Renzo Spiteri, percussionist, composer and sonic artist now resident in Shetland. The two plan to collaborate on a new project with Scottish visual artist Orla Stevens. Nordic Viola is also collaborating with Arbroath poet Lesley Harrison and composer/clarinettist Alex South on a project exploring whale song and historic whaling trips from Scotland up to Greenland in the 18th and 19th century as part of Arbroath 2020. It is hoped that Nordic Viola will tour these two new programmes of work to the Northern Isles, Faroes and Iceland in future years.
Nordic Viola Blog: https://nordicviola.wordpress.com/
Twitter: @kathviolaplayer
Facebook: https://www.facebook.com/katherine.wren.33
Soundcloud: https://soundcloud.com/user-567297431
Education and outreach are a key part of Nordic Viola's work. In 2019 Katherine returned to Egilsstaðir Music School in East Iceland to give a masterclass and in 2020 existing partnerships will be strengthened with Anderson High School Lerwick performing with Nordic Viola in April in a piece they improvised together in 2016. Nordic Viola will visit AHS again in September as well as Baltasound JHS in Unst, whose pupils performed with us in 2016. These projects aim to give young people the opportunity to explore their culture and surroundings through improvised sound and music.
Sponsored by The Royal Conservatoire of Scotland