New Music Performer(s) of the Year
An award to celebrate musicians who perform new music at the highest standard. This could be the best one-off performance or a number of performances that adds to a portfolio of work over 2019.
Winner - Scottish Ensemble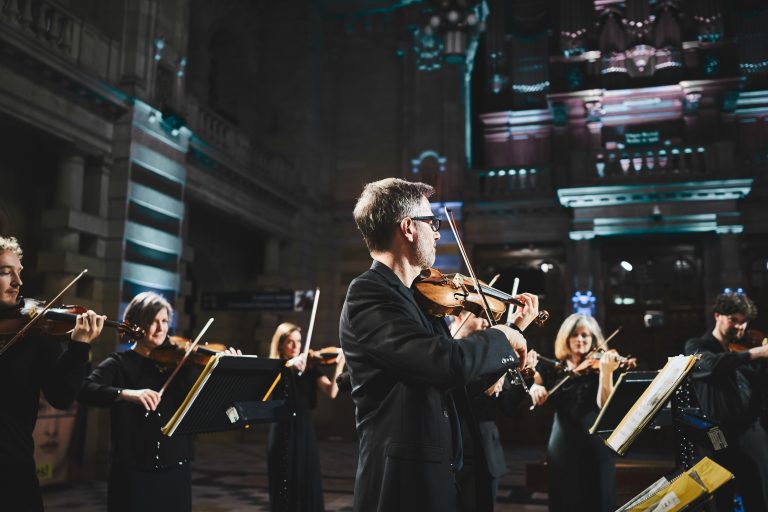 Scottish Ensemble is a pioneering string orchestra based in Glasgow and regularly performing across Scotland, the UK and the globe. A constellation of exceptional musicians led by Artistic Director Jonathan Morton, SE champions music for strings, promoting the rich diversity of the string repertoire, exploring adventurous ways through which it can be presented and shared, and seeking out thoughtful ways of connecting it to contemporary life.
Through its imaginative concert programmes, SE presents well-known pieces alongside new or more rarely performed works with the aim of introducing audiences to new works which may challenge, surprise or inspire them. Alongside an extensive recording catalogue, including releases on the EMI Classics, Linn and Moshi Moshi labels, SE is also committed to expanding the string repertoire, commissioning new works from distinctive voices. In recent years, this has included pieces by Sir John Tavener, Sir James MacMillan, Sally Beamish, Martin Suckling, John Woolrich, Craig Armstrong, Luke Bedford, Thea Musgrave, Anna Meredith and Gabriela Montero.
As well as celebrating all-things-strings, through all of its live events SE harnesses the power and possibility to be found in creative collaboration. Whether with classical soloists, musicians from other genres and traditions, artists from other art forms, or guests from outside the musical sphere, SE regularly collaborates with a wide variety of other creative minds and partners, devising imaginative, innovative live experiences which blur the boundaries between genres and forms, opening classical music up to new audiences.
SE's ethos of connecting music with everyday experiences and societal challenges is extended through SE's year-round programme of creative learning and community activities – delivered through city- wide Residencies in some Scottish regions and targeted partnerships in others. SE shares music with as broad a range of people as possible, focusing on those who are unlikely or unable to experience live music.
Taking workshops and bespoke, locally-informed events across Scotland – delivered in partnership with local organisations including schools, hospitals, care homes, charities, museums, art hubs and more – SE creates new ways to share the positive benefits and sense of well-being that listening to and playing music can stimulate. Recent events have included Music and Mindfulness sessions with Maggie's Centres, a two-day composition-focused event for people new to Scotland hosted by Maryhill Integration Network, music-and-movement workshops with professional contemporary dancers, performances in hospital wards, projects with residents of Camphill Communities and more.
In 2019, SE turns 50 – marking half a century since founders John Calder (publisher) and Leonard Friedman (violinist) established a dynamic string group to act as the house band for Ledlanet Nights – a multi-arts festival in Ledlanet House, Kinross-shire. Cross-artform adventures remain firmly at the core of SE's mission today.
Richard Craig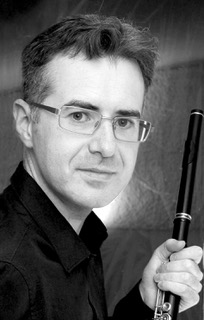 Richard Craig studied flute at the RSAMD (now the Royal Conservatoire of Scotland) with Sheena Gordon and later with Richard Blake. After graduating with honours, he continued his studies at the Conservatoire de Strasbourg, France, with Mario Caroli.
Richard has performed with groups such as ELISION, Musikfabrik, Klangforum Wien, The Estonian Radio Choir, the RTÉ Orchestra and Das Experimentalstudio Ensemble, which has taken him to international festivals such as Maerzmusik Berlin, Wittener Tage für Neue Musik, the Venice Biennale, Huddersfield Contemporary Music Festival, the Festival D'Automne in Paris and the Lincoln Center Festival New York. Equally active as a soloist, Richard has given recitals throughout the world performing new works and presenting his collaborations, working alongside musicians such as Rohan de Saram and Roberto Fabbriciani. At the centre of Richard's work in contemporary music is the development of new repertoire for the flute, and he is involved in commissions that expand the role of performer and instrument. As a chamber musician, Richard has performed with Distractfold Ensemble, the winners of the 2014 Kranisteiner prize, and was a member of the Spanish ensemble SMASH. Currently residing in Scotland, Richard is often invited to perform with groups across the UK (including Explore Ensemble, Uproar, Ensemble Octandre and the Riot Ensemble).
As a lecturer he has given masterclasses and seminars in University Maryland Baltimore, Huddersfield University, St Andrews University, Aberdeen University, the Royal Northern College of Music, the Royal Scottish Conservatoire, Lawrence University Wisconsin, and was appointed as Visiting Fellow in Performance at Aberdeen University 2009-11. From 2012-2014 he was a visiting lecturer on the Post-Graduate performance course at Huddersfield University, and further to this he was appointed as Honorary Research Fellow at the same University 2014 -2019. During 2015 -2019 Richard was a lecturer and Head of Performance at Bangor University, Wales.
He has recorded for the BBC, WDR Cologne, YLE Finland, Radio France, Radio Nacional de España, Swedish Radio, ARTE, Icelandic RUV, Wergo, FirstHandRecords and Another Timbre. His solo debut disc INWARD was released on the Métier label in 2011 to critical acclaim. His second solo disc with Métier VALE was released in 2017: it included premiere recordings of new works by Esaias Järnegard, Richard Barrett, John Croft, Brice Pauset, Evan Johnson and Fabrice Fitch, with support from Creative Scotland. Other CD releases of note include the composer John Croft's monograph disc Seirenes in 2019 ( released by FirstHandRecords). Also active as an improviser, he has performed with Barry Guy, the Glasgow Improvisers Orchestra and recorded with the group alongside Evan Parker.
Sarah Watts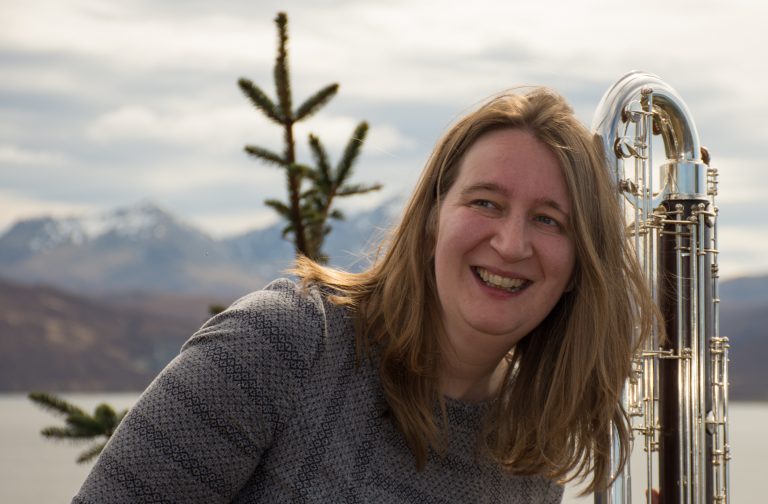 Sarah Watts studied clarinet at the Royal Academy of Music with Angela Malsbury and Victoria Soames Samek (bass clarinet). Sarah then decided to specialise in the bass clarinet and continued her studies at the Rotterdam Conservatorium bass clarinet with Henri Bok, funded by the Countess of Munster Musical Trust and a Leverhulme Trust Studentship. Sarah was awarded the Exxon prize for the best classical music student in Rotterdam.
Successes include: Winner, UK Howarth Clarinet Competition 2000; Winner, Hawkes Clarinet Prize (RAM) 2001; Winner, Sir Arthur Bliss Chamber Music Prize (RAM) 2000; Winner of wind section and Faber Prize, UK Performing Australian Music competition, 2001 (her clarinet and bass clarinet recital was broadcast on ABC radio); Finalist, Wind section, Royal Overseas League Competition 2000.
Sarah specialises on the bass clarinet and has gained an international reputation as an artist, teacher and researcher on the instrument. She has performed solo repertoire across the UK, Ireland, Asia, Europe and the Americas and has attracted composers including Sir Harrison Birtwistle, Piers Hellawell and William Sweeney to write works for her. In January 2003, Sarah performed a solo bass clarinet recital in London's Purcell Room as part of the Park Lane Group Young Artist Series.
Sarah teaches bass clarinet at the Royal Northern College of Music and is Director Performance at Sheffield University. Sarah has run music courses on the Isle of Raasay since 2009, attracting participants from all over the world.
Sarah performs with Hard Rain SolistEnsemble, rarescale and SCAW.
Sarah has completed a PhD in bass clarinet multiphonic analysis at Keele University and has published 'Spectral Immersions; A Comprehensive Guide to the Theory and Practice of Bass Clarinet Multiphonics' via Metropolis publishers.
Sarah is an Henri Selmer Paris artist, a Vandoren UK artist and a Silverstein Ligature artist.
In 2016, she was made an Associate of the Royal Academy of Music (ARAM), London.