The SMIA Award for Creative Programming
An award to celebrate Creative Programming. This could be a one-off production/commission, a festival programme, a programme series, or an audience development initiative that has been of an exceptional standard and demonstrates genuine imagination in its execution.
Winner - The Night With... - Matthew Whiteside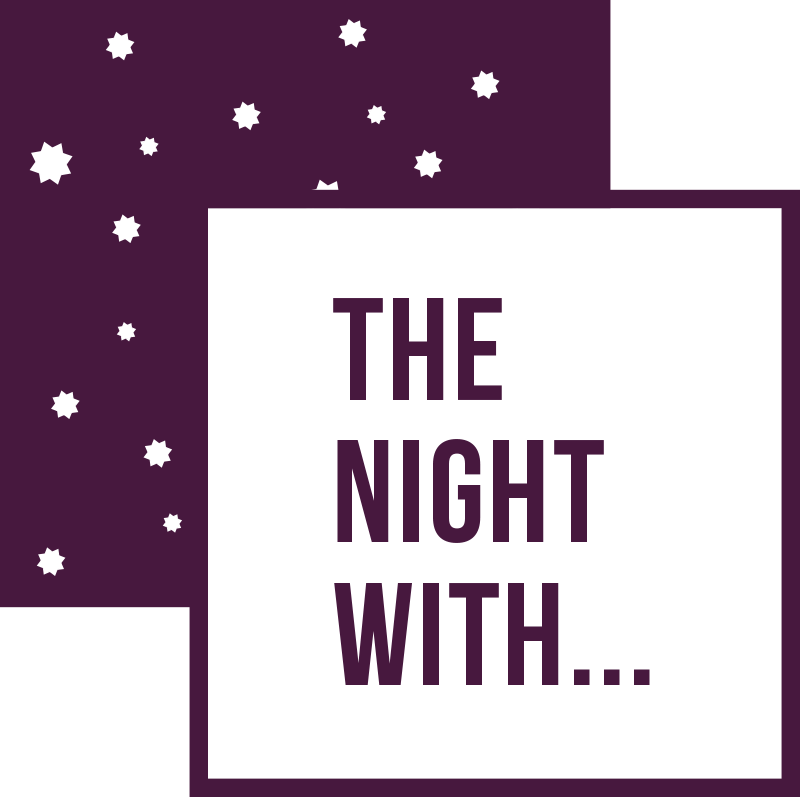 The Night With… is a charity based in Glasgow presenting salon style concerts of interesting music in intimate, informal venues across Scotland and further afield. Run by Matthew Whiteside, it provides development and commissioning opportunities for young and emerging composers.
Since 2016 there has been 43 concerts with 25 world premières in Glasgow, Edinburgh and Aberdeen. Performers have included Red Note Ensemble, Garth Knox, Ensemble 1604, Juice Vocal Ensemble, James Turnbull, Wooden Elephant, Joanna Nicholson, Frances Cooper and Carla Rees. Premièred composers have included Claire McCue, Linda Buckley, Matthew Grouse, George Stevenson, Diana Salazar, Emily Doolittle, Timothy Cooper, Sheena Philips, Matthew Whiteside and Samuel Beagles.
The Night With… runs a yearly Call for Scores for self-defined emerging composers with no age limit. In 2017 this was for the Aurea Quartet and won by George Stevenson, in 2018 this was for Juice Vocal Ensemble and won by Sheena Phillips and in 2019 for the Hermes Experiment won by Rurai Patterson-Achenbach.
The 2019 season featured performances by Garth Knox, the Hermes Experiment, Ensemble 1604, Ensemble Offpsring, Duo van Vliet, Turning the Elements and Tom Poulson, Danielle Price and Timothy Cooper with premières from Linda Buckley, Timothy Cooper, Joanna Nicholson, Matthew Whiteside, Nora Marazaite, Matthew Grouse, Paul Mac and Jane Stanley.
In October 2018 The Night With… was founded as a Scottish Charitable Incorporated Organisation with a board consisting of Carol Main (chair), Andy Saunders (secretary), Matthew Whiteside (CEO & Artistic Director), Miranda Heggie and Nicholas Bone.
Diversions - Benn Lunn, Drake Music Scotland's Digital Orchestra & Hebrides Ensemble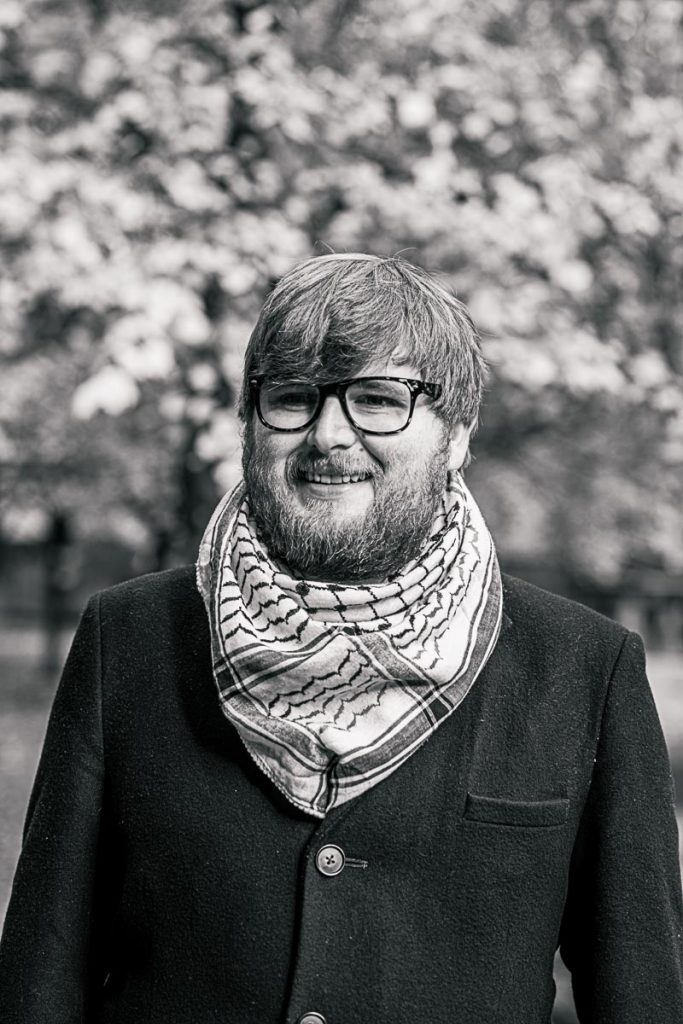 Three leading organisations - Drake Music Scotland, Hebrides Ensemble and The Queen's Hall - have come together in a ground-breaking collaboration which will lead to the Edinburgh music venue becoming one of the UK's most autism friendly concert halls it was revealed today (insert date)
The project is being led by rising composer Ben Lunn, who is himself autistic. Currently trainee Artistic Director with the acclaimed classical music group, Hebrides Ensemble, Lunn is researching the challenges facing autistic people in orientating themselves through the physical, sensory, and emotional experience of concert going and how venues could address these concerns.
The project coincides with a musical collaboration which will see Drake Music Scotland's celebrated Digital Orchestra and Hebrides Ensemble give the World Premiere of Lunn's work Symphonies of Instruments at The Queen's Hall on 12 December made possible with a grant from the City of Edinburgh Council and Royal Edinburgh Military Tattoo Fund.
Ben Lunn is a Mackem composer who studied in the Royal Welsh College of Music and Drama under the guidance of Peter Reynolds, as well as studying in the Lithuanian Academy of Music and Theatre with Marius Baranauskas. He has also received guidance from Param Vir and Stuart MacRae. Since graduating from his Master's he now resides in Glasgow, working in various elements including conducting, musicology, teaching and composing.
His work has been featured in many leading international festivals including Vale of Glamorgan, London New Wind Festival, Druskomanija, DaDaFest, Arēna Festivals, Leeds Leider+, Zilele Muzicale Aniversare, HASS FEST, Toronto Contemporary Music Lab, and Occupy the Pianos. He has had the privilege of working with leading international ensembles and soloists like N.A.M.E.S, Sofia Soloists, Lithuanian National Symphony Orchestra, Quarda Quartet, Ensemble Synaesthesis, Music Theatre Wales, Lore Lixenberg, Ligeti Quartet, OeNM, Ensemble X and Y, Nikolai Matsov, Rolf Hind, Francoise-Green Duo, Garth Knox, Lore Lixenberg, Ember Septet, Zubin Kanga, Martynas Levickis, JVLMA, and Jauna Muzika.
As musicologist, his specialities focus around Baltic Music, Horaţiu Rădulescu, and Composing and Disability. He has had the honour of lecturing in some of the world's leading academic institutions including Fordham University, Mozarteum, RWCMD, Royal Conservatoire of Scotland, Komitas Conservatory, Durham University and Amsterdam Conservatoire. His articles have been published in Germany, UK, US, Russia, Lithuania, and collected by the Arvo Pärt Centre. He has also delivered written work for the Music Information Centre of Lithuania and Latvia.
Currently he has been made an associate artist for Drake Music and Drake Music Scotland. In October 2017 he was appointed Trainee Artistic Director of the Hebrides Ensemble. Ben Lunn is also featured in the British Music Collection and the British Council's Disability Arts Online as a featured artist. His music is published by Orianna Publications
Sound Festival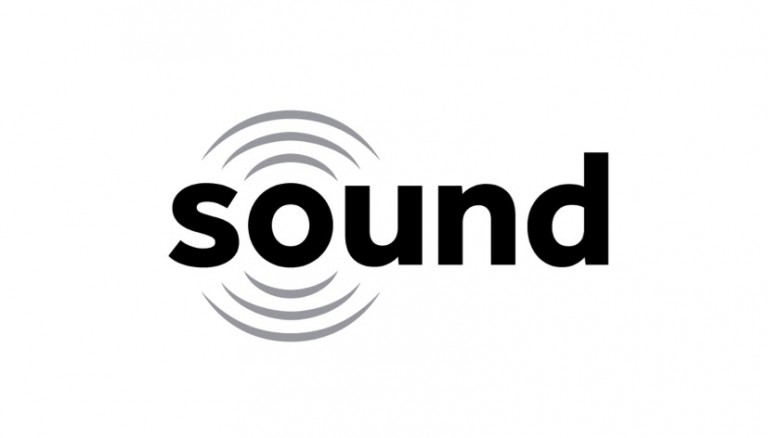 sound is a new music incubator based in north-east Scotland encouraging new music creation and discovery. We run the annual soundfestival, as well as year-round activity supporting a wide range of composers, engaging with local communities and providing educational opportunities.
sound aims to give composers the opportunity to experiment, develop and create new works, and to have these works performed and heard. We encourage audiences of all ages and backgrounds to experience all kinds of new music and cross-art form experimentation.
We are strongly influenced by our geographic location, covering both urban areas and remote rural communities, and respond to its specificities and gaps in provision. We often work closely with local arts and other community organisations to share ideas and deliver joint activity to the benefit of the local area.
What we do:
Promotion and Production
We commission, co-commission and produce a number of new works each year, which are performed during soundfestival and at other times of the year. Some of these go on to tour in the UK and abroad. We have an ongoing relationship with Musiques Démesurées, a new music festival in France, and have also toured works to Belgium, the Netherlands, Germany and China, as well as closer to home in Edinburgh and London.
soundfestival takes place between late October-early November in Aberdeen and Aberdeenshire. The festival presents a broad range of new music including classical, jazz, electroacoustic, and sound art, showcasing the variety of innovative music being created today.
Throughout the year we work with other local festivals and organisations such as Techfest, Dancelive, Mayfest, the Barn, Aberdeen Art Gallery, the University of Aberdeen, Grampian Hospital Arts Trust and Aberdeen Performing Arts to present joint performances, some of which are cross-art form.
Over the years we have worked with and encouraged local music promoters to programme new music. A number of music clubs and other organisations now programme contemporary works as part of their year-round programmes, which we help publicise.
Nurture Talent
sound provides opportunities for emerging and established composers and musicians through our soundcreators programme which offers supported commissioning opportunities, workshops, short residencies and a 3-year Composer-in-Residence scheme.
Get Composing is an annual composition programme for young people aged 12-19. Led by professional composers and musicians, it gives young people from the North East and other more remote areas in Scotland the opportunity to develop compositional ideas in a stimulating out-of-school environment.
We also support our local music community, giving them opportunities where possible to develop their practise and enjoy new music opportunities. We recently set up a new music ensemble responding to a request from local musicians.
Learning & Participation
We regularly work in schools both in Aberdeen and Aberdeenshire to allow young people to discover new music and be creative.
We work with secondary school music teachers to support them in teaching composition.
We regularly organise participative opportunities, both for the amateur new music community and for the general population as a whole, to discover the excitement of rehearsing and performing new works.
"sound continues to triumph, demonstrating that imaginative, cutting-edge yet accessible programming and inspired commissioning can produce radical results." The Scotsman, 2016
Sponsored by the SMIA