Recorded New Work
A recording of new music for commercial release in 2019 for CD/LP, TV, film, digital/online platforms, or another audio-visual medium. This may include the recording of an existing work released within the calendar year.
Winner - Airs from Another Planet: Chamber Music and Songs by Judith Weir - Hebrides Ensemble/Delphian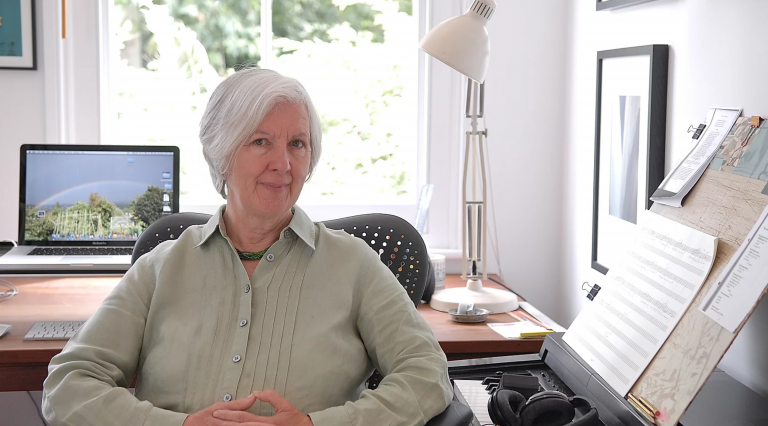 Judith Weir was born into a Scottish family in 1954, but grew up near London. She was an oboe player, performing with the National Youth Orchestra of Great Britain, and studied composition with John Tavener during her schooldays. She went on to Cambridge University, where her composition teacher was Robin Holloway; and in 1975 attended summer school at Tanglewood, where she worked with Gunther Schuller. After this she spent several years working in schools and adult education in rural southern England; followed by a period based in Scotland, teaching at Glasgow University and RSAMD.
During this time she began to write a series of operas (including King Harald's Saga, The Black Spider, A Night at the Chinese Opera, The Vanishing Bridegroom and Blond Eckbert) which have subsequently received many performances in the UK, Germany, Austria, the Netherlands, Belgium and the USA. The most recent opera is Miss Fortune, premiered at Bregenz in 2011, and then staged at the Royal Opera House Covent Garden in 2012.
As resident composer with the City of Birmingham Symphony Orchestra in the 1990s, she wrote several works for orchestra and chorus (including Forest, Storm and We are Shadows) which were premiered by the orchestra's then Music Director, Simon Rattle. She has been commissioned by the Boston Symphony Orchestra (Music Untangled and Natural History) the Minnesota Orchestra (The Welcome Arrival of Rain) and the London Sinfonietta (Tiger under the Table); and has written concert works for some notable singers, including Jane Manning, Dawn Upshaw, Jessye Norman and Alice Coote. Her latest vocal work is Good Morning, Midnight, premiered by Sarah Connolly and the Aurora Orchestra in May 2015.
She now lives in London, where she has had a long association with Spitalfields Music Festival; and in recent years has taught as a visiting professor at Princeton, Harvard and Cardiff universities. Honours for her work include the Critics' Circle, South Bank Show, Elise L Stoeger and Ivor Novello awards, a CBE (1995) and the Queen's Medal for Music (2007). In 2014 she was appointed Master of The Queen's Music in succession to Sir Peter Maxwell Davies. In January 2015 she became Associate Composer to the BBC Singers.
Much of her music has been recorded, and is available on the NMC, Delphian and Signum labels. In 2014-15 there were releases of The Vanishing Bridegroom (NMC) and Storm (BBC Singers/Signum). Judith Weir's music is published by Chester Music and Novello & Co. She blogs about her experiences of cultural life in the UK at judithweir.com.
Panopticon - David Fennessy / Psappha / Hebrides Ensemble / Ensemble Modern / Münchener Kammerorchester / NMC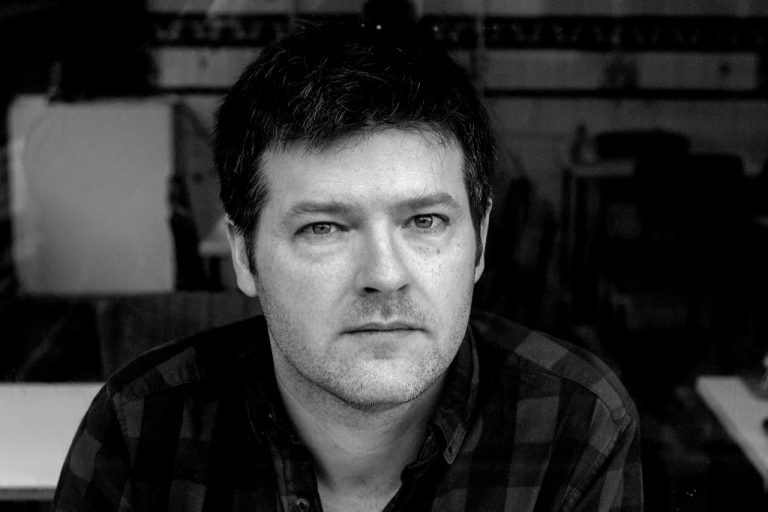 David Fennessy (b. 1976 Maynooth) began his musical life as guitarist in a school rock band but had no formal musical training until the age of fifteen when he decided to study classical guitar. He became interested in composition whilst studying for his undergraduate degree at the Dublin College of Music. In 1998 Fennessy moved to Glasgow to study for his Masters Degree at the Royal Scottish Academy of Music and Drama with James MacMillan. He was later invited to join the composition faculty and has held a teaching post there since 2005.
Fennessy was shortlisted for the Gaudeamus Music Prize in Amsterdam in both 2000 and 2006 and was a finalist for the Philharmonia's composition prize in 2004. His music has been chosen to represent Ireland at the International Rostrum of Composers.
In 2006/2007 Ensemble Modern awarded Fennessy a scholarship to study at their prestigious International Academy in Frankfurt. A Dewar Arts Award (Scotland) enabled him to live in Germany for 12 months where he created several works in close collaboration with the musicians of the Academy.
In 2010, he composed BODIES, written for the RTE National Symphony Orchestra of Ireland, and La Rejouissance – La Paix commissioned by Ensemble Modern for their 30th Anniversary celebrations, and also received a prestigious Paul Hamlyn Foundation Award. This British award, providing significant support over three years, aims to give artists the freedom to develop their creative ideas and contribute towards their personal and professional growth. In 2010/2011 he was a Fellow of the Akademie Schloss Solitude in Stuttgart.
Fennessy's music theatre work Pass the Spoon – a collaboration with director Nick Bone and visual artist David Shrigley – was premièred in Glasgow in November 2011. The creation of the work was made possible by a Vital Sparks Award from Creative Scotland.
Following a first contract with Universal Edition for his orchestral work This is How it Feels (Another Bolero), David Fennessy signed a major agreement in 2011 for his main catalogue of works.
Recent significant works include 5 Hofer Photographs for solo violoncello and Haupstimme, a work for solo viola and ensemble premiered by Garth Knox with Rednote Ensemble at last year's Huddersfield Festival. Since 2012 he has been working on a trilogy of large scale works based on the diaries of the German film director Werner Herzog written during the production of the 1982 movie Fitzcarraldo. In May 2016, Sweat of the Sun was premièred at the Münchener Biennale.
Fennessy's music has been performed nationally and internationally by many groups including the Royal Scottish National Orchestra, BBC Scottish Symphony Orchestra, BBC Symphony Orchestra, Ensemble Modern, Hebrides Ensemble, London Sinfonietta, RTE National Symphony Orchestra of Ireland and the RTE Concert Orchestra.
Sensations of Travel: Chamber Music by Nigel Osborne - Hebrides Ensemble/Delphian
Nigel Osborne studied composition with Kenneth Leighton, his predecessor as Reid Professor of Music at Edinburgh University; with Egon Wellesz, the first pupil of Arnold Schoenberg; and with Witold Rudzinski. He also studied at the Polish Radio Experimental Studio, Warsaw.
Nigel Osborne was the winner of the Opera Prize of Radio Suisse Romande and Ville de Geneve, the Netherlands Gaudeamus Prize, the Radcliffe Award, the Koussevitzky Award of the Library of Congress, Washington and the British Composer Award for Inspiration.