The Dorico Award for Small / Medium Scale Work sponsored by Steinberg (1-10 performers)
A piece of new music, of any style or instrumentation, written and/or performed in 2019 by 10 performers or fewer.
Winner - The Tuning - Martin Suckling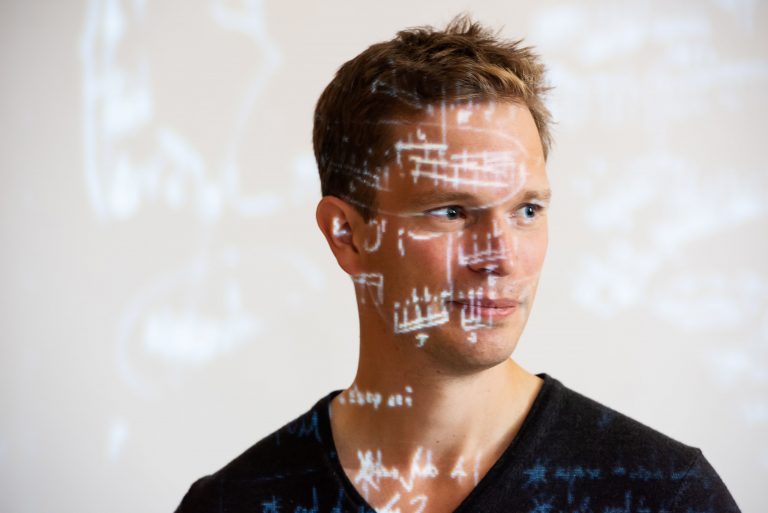 Martin Suckling was born in Glasgow in 1981. After spending his teenage years performing in the National Youth Orchestra of Great Britain and in ceilidh bands around Scotland, Suckling studied music at Clare College Cambridge and King's College London. He was a Paul Mellon Fellow at Yale University from 2003-5, undertook doctoral research at the Royal Academy of Music, and subsequently became a Stipendiary Lecturer in Music at Somerville College, Oxford. His teachers include George Benjamin, Robin Holloway, Paul Patterson, Martin Bresnick, Ezra Laderman, and Simon Bainbridge. He has benefited from residencies at the Royal Shakespeare Company, Aldeburgh Festival, Aspen, and IRCAM, and has won numerous awards including the 2008 Royal Philharmonic Society Composition Prize and a Philip Leverhulme Prize. He is Senior Lecturer in Composition at the University of York.
Suckling has been championed by many leading orchestras and ensembles including the London Symphony Orchestra, Scottish Ensemble, Deutsches Symphonie-Orchester Berlin, and the London Contemporary Orchestra. His music has been performed at the Cheltenham Festival, Ultraschall (Berlin), and the 2007 ISCM World Music Days in Hong Kong. In 2011 Suckling's critically acclaimed Candlebird for baritone and ensemble, to poems by Don Paterson, was premiered by Leigh Melrose and the London Sinfonietta.
From 2013-18 Suckling was the Scottish Chamber Orchestra's Associate Composer, a partnership which resulted in Six Speechless Songs (premiered by Robin Ticciati and later revived by Oliver Knussen), a Piano Concerto, and Meditation (after Donne) for chamber orchestra and electronics. Other orchestral works include Release (2013) premiered at the Tectonics festival by Ilan Volkov and the BBC Scottish Symphony Orchestra, and The White Road (2017) a flute concerto for Katherine Bryan and the Royal Scottish National Orchestra.
Suckling also enjoys a close relationship with the Aurora Orchestra. A tour of Candlebird, conducted by Nicholas Collon, was followed by two commissions: Psalm for harp and spatialised ensembles premiered at the Royal Academy of Arts as part of Edmund de Waal's 'white' project in 2015, and the String Quintet Emily's Electrical Absence, the result of a collaboration with Poet in the City and Frances Leviston premiered in 2018. Other chamber works include Nocturne, a 2013 duo for violin and cello for Pekka Kuusisto and Peter Gregson, and a clarinet trio Visiones (after Goya) which premiered at the Aldeburgh Festival by Mark Simpson, Jean-Guihen Queyras and Tamara Stefanovich in 2015.
Suckling's recent projects include an orchestral work, This Departing Landscape, for the BBC Philharmonic and The Tuning, a song cycle setting poems by Michael Donaghy, commissioned by Oxford Lieder.
Faber Music, January 2020
Two Panels for String Quartet - Alastair White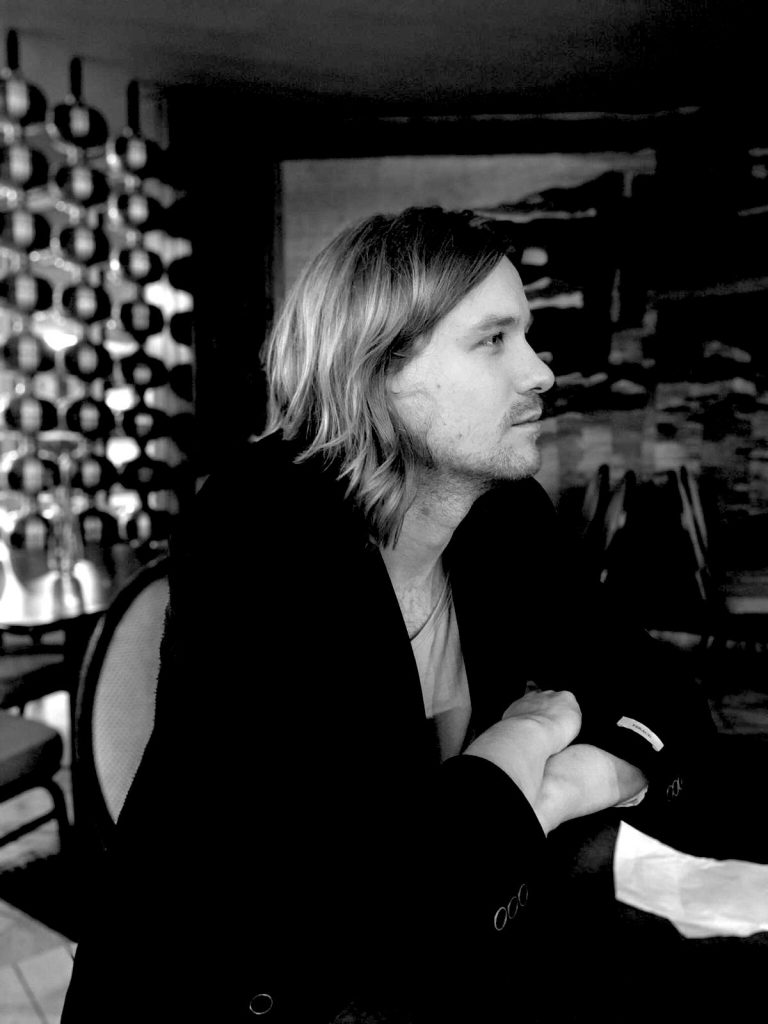 Alastair White is a Scottish composer and writer. Described as "spellbinding" (Boulezian), "beautiful" (730 Review), "virtuosic" (Winnipeg Free Press) "deftly manic" (American Record Guide) and "passionately atonal" (Gramophone), his work is characterised by a lyrical complexity which draws influence from technology, science, politics and philosophy. Past engagements include the opera festivals Tête-a- Tête and Opera in the City, the international festival STanza, The Scottish School of Contemporary Dance, The Scottish Poetry Library, and a score for the feature film Treasure Trapped. His music has been supported by Help Musicians UK, the Hinrichsen Foundation and the Goldsmiths Graduate Fund and Music Research Committee; he was nominated for a Scottish Award for New Music in 2018 and a Creative Edinburgh Award in 2019, and is a PARMA Recordings Artist. Alastair was a founding member of the Edinburgh-based bands White Heath (Electric Honey) and Blank Comrade (Red Wharf), and has worked as a session pianist and producer. He has published a range of articles on new approaches to musicology, and speaks internationally about his research interests. He is currently undertaking a PhD at Goldsmiths, University of London with Roger Redgate and Lauren Redhead. www.alastairwhite.org
The Wet Desert: a Collection of Highland Perspectives - Lisa Robertson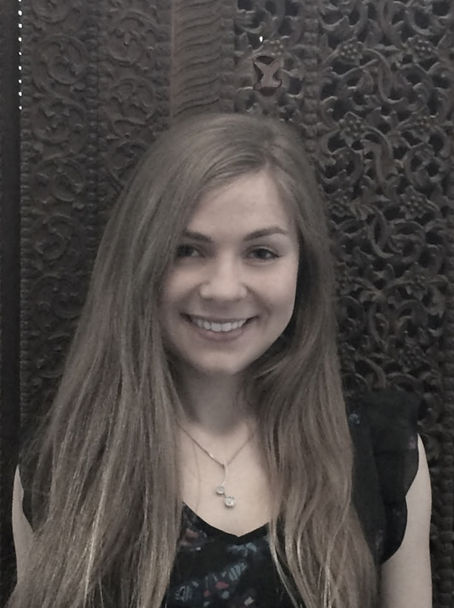 Lisa Robertson is a composer from the West Highlands of Scotland interested in combining sounds from nature and folk music; examining relationships between people and the land and environmental concerns. Upcoming performances of her pieces include by the BBC Scottish Symphony Orchestra conducted by Thomas Dausgaard and the Slovak Sinfonietta. Previously, her pieces have been performed by the Czech Philharmonic Orchestra, Red Note Ensemble, Karlovy Vary Symphony Orchestra, Cappella Nova, Hebrides Ensemble, Rolf Hind, Lucy Schaufer and Huw Watkins, among others, and at festivals including Cheltenham Music Festival, Sound Festival, West Cork Chamber Music Festival, Edinburgh Fringe Festival and on BBC Radio 3 as well as performing her own solo violin piece at Huddersfield Contemporary Music Festival 2019. She was shortlisted for the Scottish Awards for New Music 2019 Dorico Award for Small / Medium Scale Work and was joint-winner of the West Cork Chamber Music Festival Composers' Competition 2018. She is currently undertaking a PhD at the Royal Conservatoire of Scotland with Emily Doolittle and Bill Sweeney and has also gained influence from masterclasses with Brian Ferneyhough at the Ferienkurse Darmstadt, Sir Harrison Birtwistle at Dartington International Summer School, Sir James MacMillan and workshops with Royal Northern Sinfonia, Bozzini Quartet and Ligeti Quartet. She is currently participating in the National Youth Choir of Great Britain's Young Composers Scheme 2019-20.
Sponsored by Dorico/Steinberg