Award for Installation/Sound Art/Electroacoustic New Work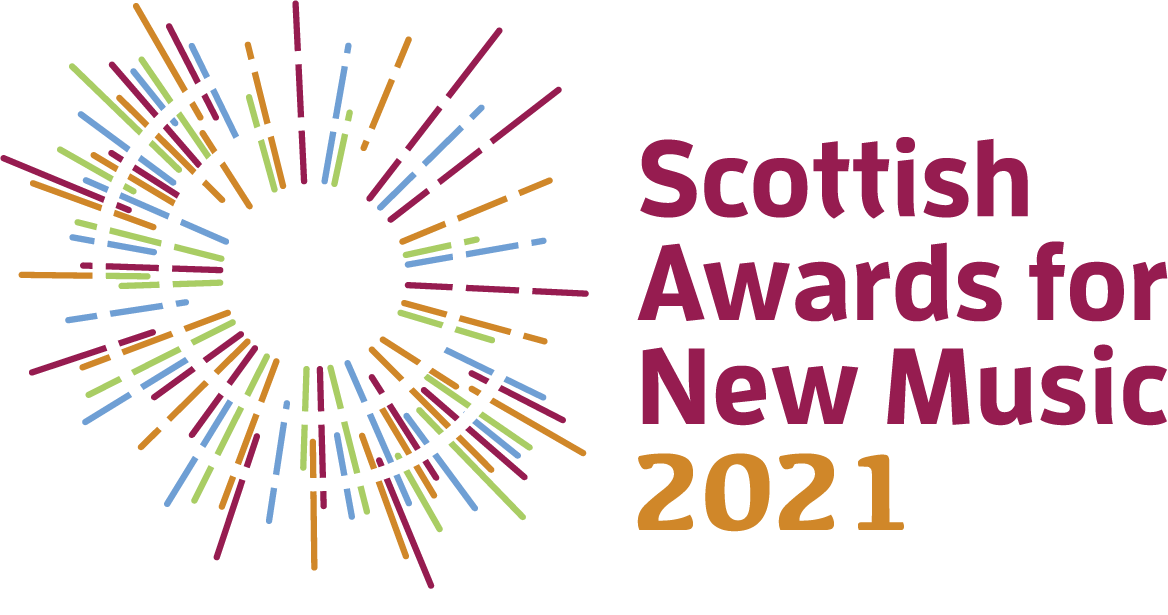 A tricky task for the panel, which ended up taking far longer than expected...because so much of it was enjoyable that the panellists found themselves wanting to watch and listen to things again! Some extremely imaginative concepts here, with a lot of different ways of dealing with the material.
Panel: Vimbayi Kaziboni, Alan Morrison, Kate Ellis, Miranda Heggie
Be Mine In Patience – an embrace in B Minor – Michael Begg, Black Glass Ensemble and Friends
the piece achieves a delicate balance of sound and shape, and is well paced, well crafted, and very compelling. Artistically very impressive, and the all encompassing concept behind the work was very powerful.
https://michaelbegg.studio and https://soundcloud.com/blackglassensemble/be-mine-in-patience-an-embrace-in-b-minor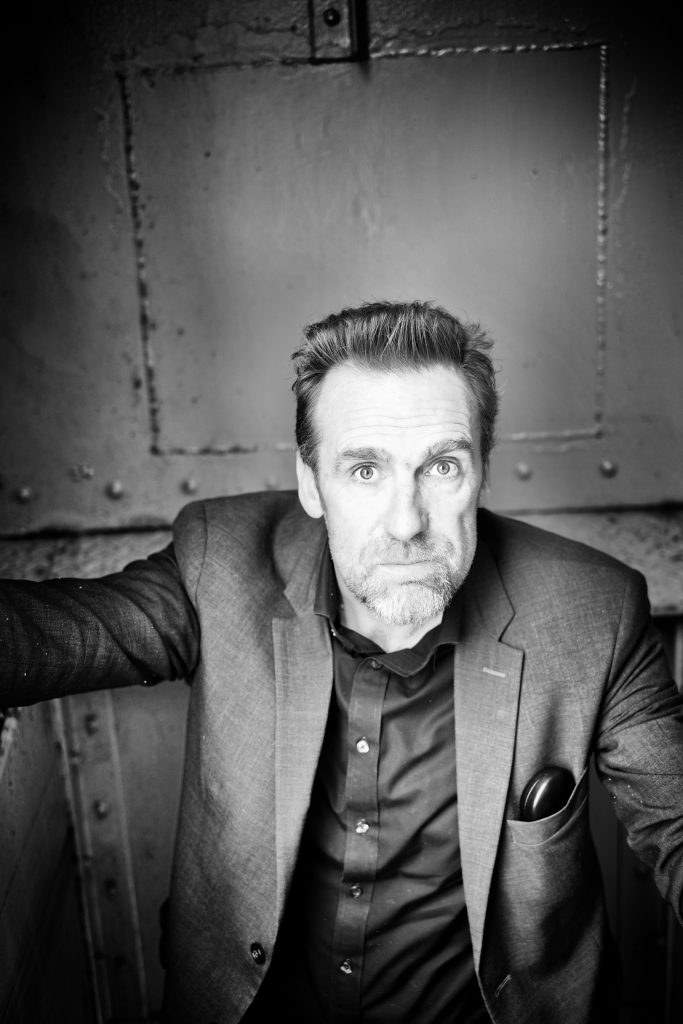 Michael Begg is a sound artist and composer based in East Lothian. He is the musical director of the Black Glass Ensemble, and associate artist in residence at Edinburgh's Queen's Hall. Michael's work is situated in the liminal margins of contemporary classical and ambient electronic experimental music. He is a previous winner of a New Music Scotland award, in 2018, for his Cryptic Sonica commission, Titan.
Programme Note:
Prior to the 20th century, and the emergent dominance of equal temperament, the association of emotions with particular musical keys was common practice.
Just prior to lockdown the Black Glass Ensemble addressed this historical alignment of sound and emotion to offer a brief 'embrace' in B Minor - the key associated with patience.
The embrace, a textured drone featuring the musicians of the Black Glass Ensemble and guest Colin Potter, with whom they were scheduled to perform was well received on social media.
After the lockdown began, Black Glass sought to widen the reach of their embrace to other musicians to make a more comprehensive piece of work. The idea was as provocative as it was simple: Get as many artists as possible from our networks to commit to an embrace, the most natural of human gestures in times of anguish - and the one thing we were forbidden from doing. The submissions for the embrace - in the form of acoustic, electronic, manipulated, processed, twisted, sung, strung, bowed and struck sound material all tuned to the pitches contained within a B minor chord arrived in waves.
The response was unprecedented. 104 musicians returned 247 individual musical tracks to be mixed down by Michael Begg into a restless, swirling Gargantuan expression of solidarity embracing seasoned classical players, key figures in the European electronic Avant-garde, post rock alt. legends, music teachers, students, and hobbyists.
The full 39 minute work, "Be Mine in Patience: an Embrace in B minor" was (and still is) made freely available via Soundcloud and Bandcamp in the hope that this embrace may help in some small way to nurture strength, fortitude and comfort.
Cheap Emotions – Darlene Zarabozo
different tracks resonated with different panellists for different reasons, in a well constructed, artistically excellent work that lived up to the title and programme note perfectly.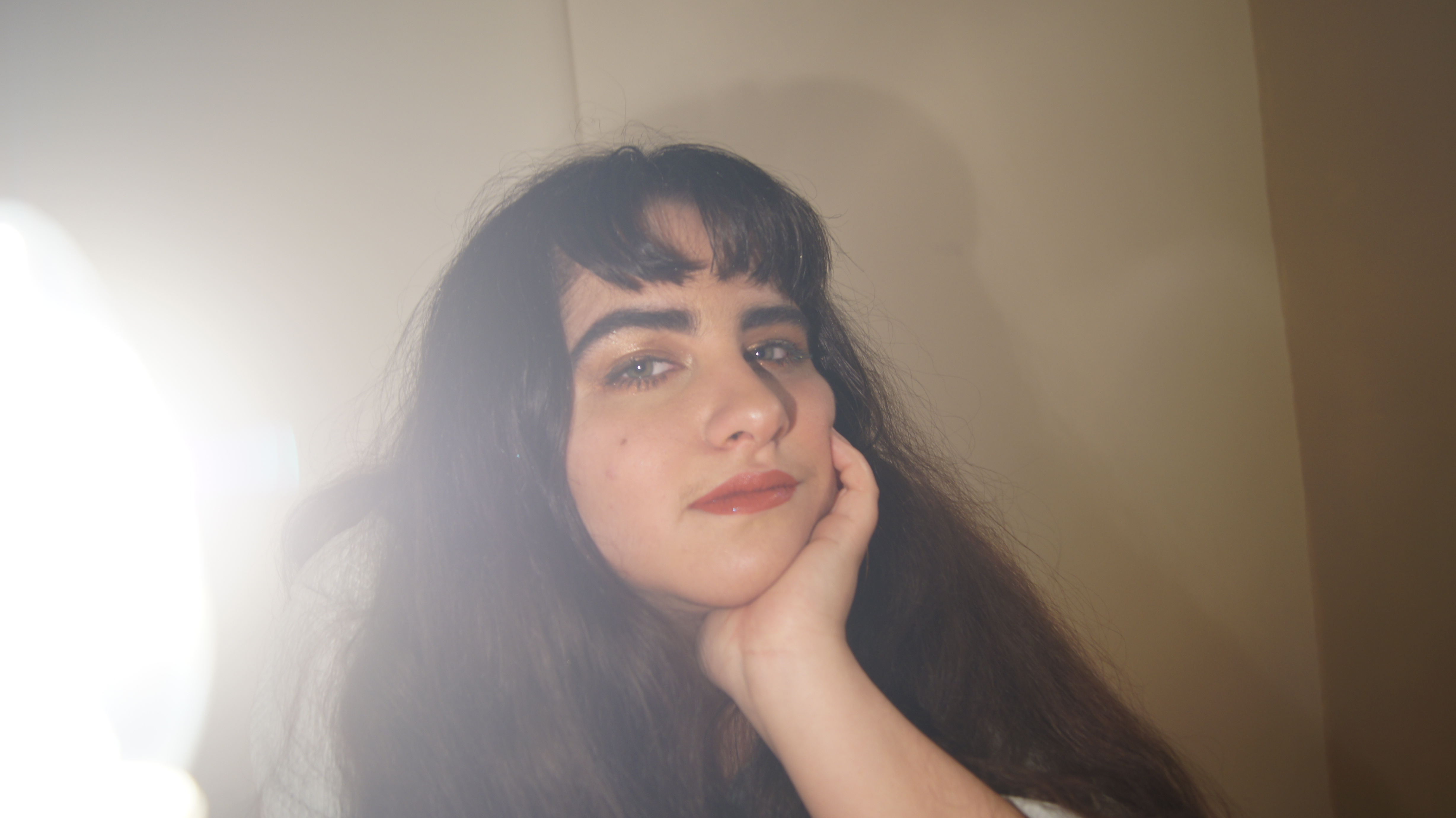 Darlene Zarabozo is a Cuban-American composer, sound artist, musician and collaborator based in Glasgow, Scotland. She's currently finishing her bachelor's in composition at the Royal Conservatoire of Scotland under the tutelage of Linda Buckley. In addition, she's also received support from Alistair MacDonald in her electroacoustic studies.
Unafraid of sacrificing her pride for the sake of vulnerability and art, her music is inspired and influenced by the people around her--especially the people she's collaborated with who have come from different disciplines, levels of training, and backgrounds. However, regardless of whether she works alone or with other people, her mission is to find a balance between the familiar and the unfamiliar; to strike a personal note with something people don't know how to define.
Her favorite works have included: her electroacoustic EP, Cheap Emotions; The Typewriter Manifesto, featured at the University of St. Andrew's Explorathon Festival; music for RCS's, The Bacchae and Winter's Tale; experimental music and sound design for multimedia pieces, Hide/Bound, and My Feet Are Numb From the Cold; her piece, Eventually, Hopefully, but Not Really, performed by the Hebrides Ensemble; and her indie-pop album, This Heart Breaks For You, as Misread.
Recently, she's one of six composers to be shortlisted by New Music Scotland and Scottish Music Centre for ISCM 2021 for her text-spoken electroacoustic piece, "The Inevitable Withdrawal (feat. text by Phoebe McGowan)". She was also featured on BBC Radio Scotland: Introducing for her song, "This Heart Breaks for You", which was broadcasted in March. More recently, her piece, "are You there?", won the violin and electronic commission for The Night With… for violinist Emma Lloyd.
At the moment, Darlene is currently finishing her personal trauma-based project, You (I), which is being informed by a series of free-flow texts she's been writing and her cello improvisations.

Programme Note:
Cheap Emotions is a text-spoken electroacoustic EP that reflects on an ending and the connection between two disconnected people.
Using the immediacy that words lend to music and sound, it fragments and toys with the concept of time as a narrative when you're processing an ending--snapshots of a memory too faded to be concrete but always familiar with the vibrance in the feelings it greedily holds. As if it were something fragile; something cheap enough for it to break the minute it touches the ground.
This exploration of meaning through sound and text wouldn't have happened without the collaboration I did with writer Phoebe McGowan on the lead track, "The Inevitable Withdrawal". The collaborative process and the ideas that were exchanged became the common thread I laced in the rest of the EP. In fact, it still informs my process to this day.
Stolen Voices – Rebecca Collins and Johanna Linsley
an interesting series of snapshots, with a contrasting selection of outcomes. The work was well crafted, with an effective musical shape.
www.yourstolenvoice.com and https://asapjournal.com/stolen-voices-rebecca-collins-and-johanna-linsley/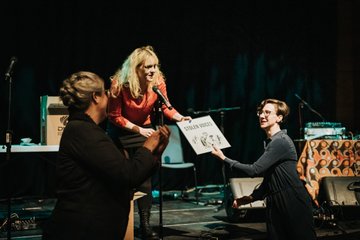 Stolen Voices is a collaboration between Rebecca Collins and Johanna Linsley, artists and researchers based in Edinburgh and Dundee, respectively. The project developed a listening practice with communities in villages along the East Coast of the UK. Field notes, recordings, and interviews were conducted in specific coastal locations: Bournemouth, Felixstowe, Seaham (County Durham) and Aberdeen. Archival documents and secondary research into the histories, industries, and infrastructures such as seaside tourism, container shipping, coal mining, and oil complemented initial findings. Following this, a series of radically collaborative exchanges took place with international composers and sonic artists. The results are compiled here on this album.
The album was mastered by Adam Matschulat with production consultation from Flora Pitrolo. Album design is by Michael Ovaska, after a sketch by 17th century Dutch painter Nicolaes Maes.
Stolen Voices has received support from Arts Council England, Silver City Stories, the Live Art Development Agency, Snape Maltings, Sound & Music, SPILL Festival of Performance, Arts Bournemouth, Helix Arts, East Durham Creates, Aberdeen Performing Arts, University of Edinburgh, University of Aberdeen, and Royal Society Edinburgh.
Emma Bennett, Singing the Space Around It Emma Bennett is an artist, theorist, and teacher of performance. Ode Asiguenolaza, Acoustic Balade
Ode Aseguinolaza is a composer based on the Southwest Coast of France. Barrett's Dottled Beauty, The Lights of St. Cyrus Barrett's Dottled Beauty is what you get when you cross a Kitchen Cynic with a Pefkin.
Pete Stollery, Stolen Voices Pete Stollery is an electroacoustic composer.
Mariam Rezaei, Shanty for a Man with No Friends Mariam Rezaei is an award-winning composer, and DJ.
Stolen Voices with Jan Mertens, Postcards from the Ongoing Investigation Jan Mertens is a musician and sound designer from Ghent, Belgium.
Kitchen Cynics, Strandloopers (live version) Kitchen Cynics is the vehicle for Alan Davidson, compulsive songwriter from Aberdeen.

Programme Note:
Eavesdroppers, overhearers, listeners-in. Join us for the launch of Stolen Voices, a compilation album, sonic miscellany, and collection of dispatches from train stations and hotel lobbies up and down the East Coast of the UK. The launch includes performances from Rebecca Collins & Johanna Linsley, Nichola Scrutton, Mariam Rezaei, Pete Stollery and Barrett's Dottled Beauty. Limited edition vinyl will be available via a conceptual raffle.
Stolen Voices is a creative research project by Rebecca Collins and Johanna Linsley that uses eavesdropping as a framework to ask: What does it mean to live in the UK now? What kind of structures got us to where we are, and how do we seek out levers for change? What are the connections between the Victorian pleasure gardens in Bournemouth, the container shipping port in Felixstowe, the refurbished marina built with EU grant money next to a former coal waste dump in East Durham, and the Aberdeen oil industry in crisis? Can attention to small details, an overheard conversation, one side of a phone conversation, tell us anything about macro dynamics?
The Stolen Voices album compiles a series of collaborations, commissions and valiant efforts to solve the case. The album features work by Ode Aseguinolaza, Barrett's Dottled Beauty, Emma Bennett, Kitchen Cynics, Mariam Rezaei and Pete Stollery. Mastered by Adam Matschulat of The Listening Tower. Production consultation by Flora Pitrolo. Album Design by Michael Ovaska.
these bones, this flesh, this skin – Martin Suckling with Joan Clevillé and Genevieve Reeves. Produced by Scottish Ensemble and Scottish Dance Theatre
artistically extremely high quality, with great music, choreography and filming. The element of control that the audience had was very welcome, and the whole piece became genuinely addictive!
http://thesebonesthisfleshthisskin.com/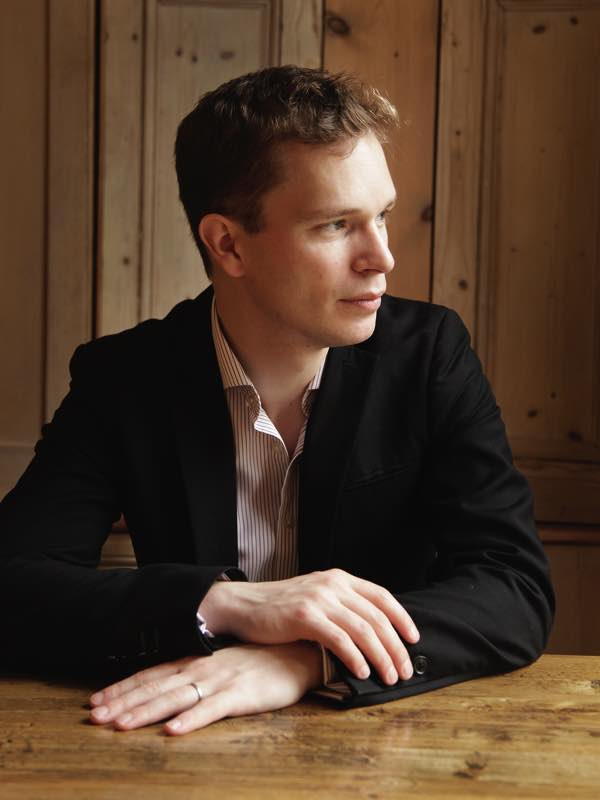 Born in Glasgow in 1981, Martin Suckling is a composer and violinist. His music has been championed by many leading orchestras and ensembles including the London Symphony Orchestra, Scottish Ensemble, Deutsches Symphonie-Orchester Berlin and the London Contemporary Orchestra.
From 2013-18 Suckling was the Scottish Chamber Orchestra's Associate Composer, a partnership which resulted in Six Speechless Songs (premiered by Robin Ticciati and later revived by Oliver Knussen), a concerto for pianist Tom Poster, and Meditation (after Donne) for chamber orchestra and electronics. Other orchestral works include Release, premiered at the 2013 Tectonics festival by Ilan Volkov and the BBC Scottish Symphony Orchestra, and The White Road, a flute concerto for Katherine Bryan and the Royal Scottish National Orchestra (2017). Suckling also enjoys a close relationship with the Aurora Orchestra. A recent tour of Candlebird, conducted by Nicholas Collon, followed two commissions: Psalm for harp and spatialised ensembles premiered at the Royal Academy of Arts as part of Edmund de Waal's 'white' project in 2015, and the String Quintet Emily's Electrical Absence, the result of a collaboration with Poet in the City and Frances Leviston premiered in 2018. Other chamber works include Nocturne, a 2013 duo for violin and cello for Pekka Kuusisto and Peter Gregson, and a clarinet trio Visiones (after Goya) which premiered at the Aldeburgh Festival by Mark Simpson, Jean-Guihen Queyras and Tamara Stefanovich in 2015. Suckling received a Scottish Award for New Music for his song cycle The Tuning, commissioned by Oxford Lieder and premiered in 2019 by mezzo-soprano Marta Fontanals-Simmons.
Suckling's latest orchestral work This Departing Landscape, commissioned by the BBC Philharmonic and completed in 2019, gives its name to a critically acclaimed orchestral portrait disc released by NMC in 2021. Suckling is published by Faber Music and is Professor of Composition at the University of York.

Programme note:
"Suddenly we see so much in our daily landscape: the light, the textures, nature sneaking through the cracks… We can also notice a different sense of time, or rather different times co-existing in and around us."
Developed in collaboration between Scottish Ensemble and Scottish Dance Theatre, these bones, this flesh, this skin is a digital work for solo violin and solo dancer by composer Martin Suckling, choreographer Joan Clevillé and cinematographer Genevieve Reeves. Through a bespoke online platform, the audience is invited to combine different audio and visual layers to decide how they want to experience the work in multiple iterations.
Born out of a unique period in our lives, the piece explores how heightened attention can reveal different experiences of time in our bodies and the environment around us. This layering of simplicity and complexity also manifests in the way that the viewer / listener is invited to make decisions. With every new iteration we discover new perspectives, new nuances waiting for us in the spaces in between music, cinematography and dance, between the traces of our own memories and the aliveness of our attention.
See http://thesebonesthisfleshthisskin.com/ then click 'about' and 'background' for more details.