The RCS Award for Making It Happen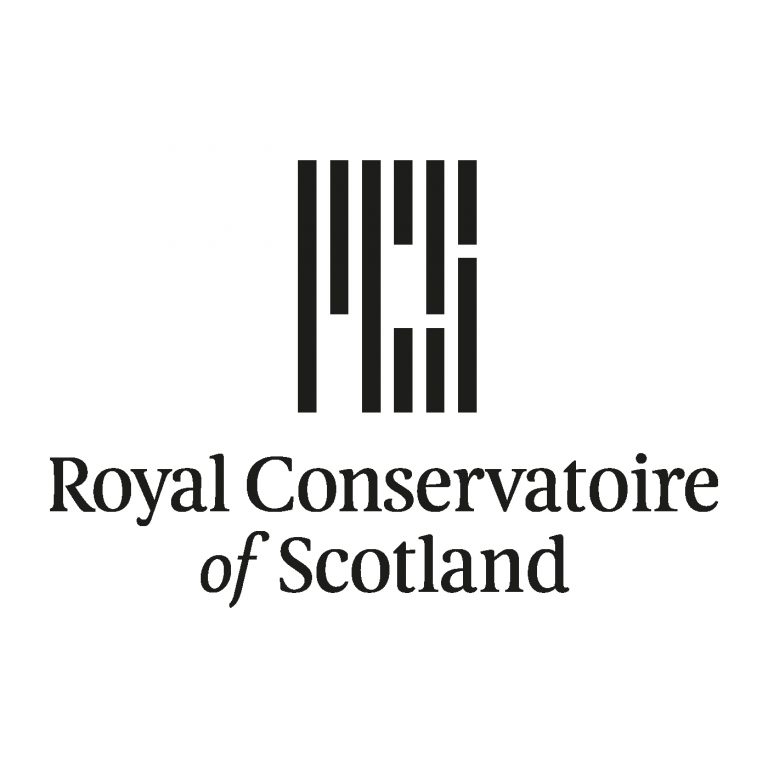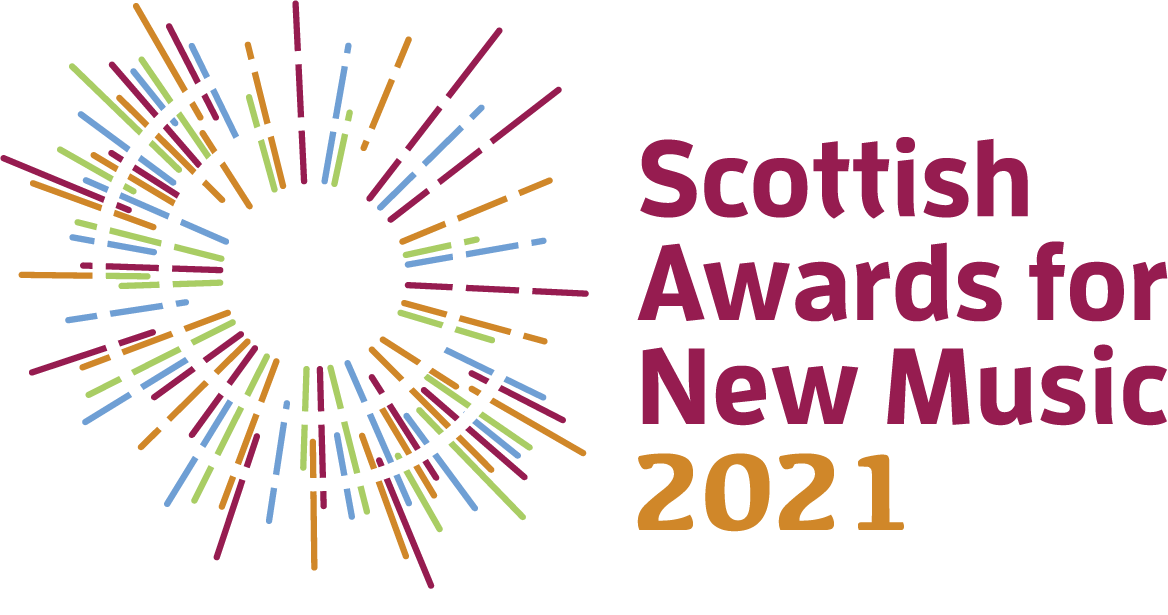 Professor Jeffrey Sharkey, Principal of the Royal Conservatoire of Scotland, said: "The Scottish Awards for New Music are a celebration of the innovative artists whose work is such a vital part of our cultural identity. Congratulations to this year's nominees whose creativity, particularly throughout such a challenging period, has not only enriched lives but our nation's musical landscape."
Panel: Eve O'Donnell, Vimbayi Kaziboni, Allisson Kruusmaa, Fergus Linehan
Aileen Sweeney and Ben Eames - Ear to the Ground
this series has an international reach, and artistic integrity. It is interesting, well curated, professionally produced, and does an excellent job of walking the line between specialist knowledge and expertise, and interest from an audience perspective
https://www.eartothegroundscotland.com/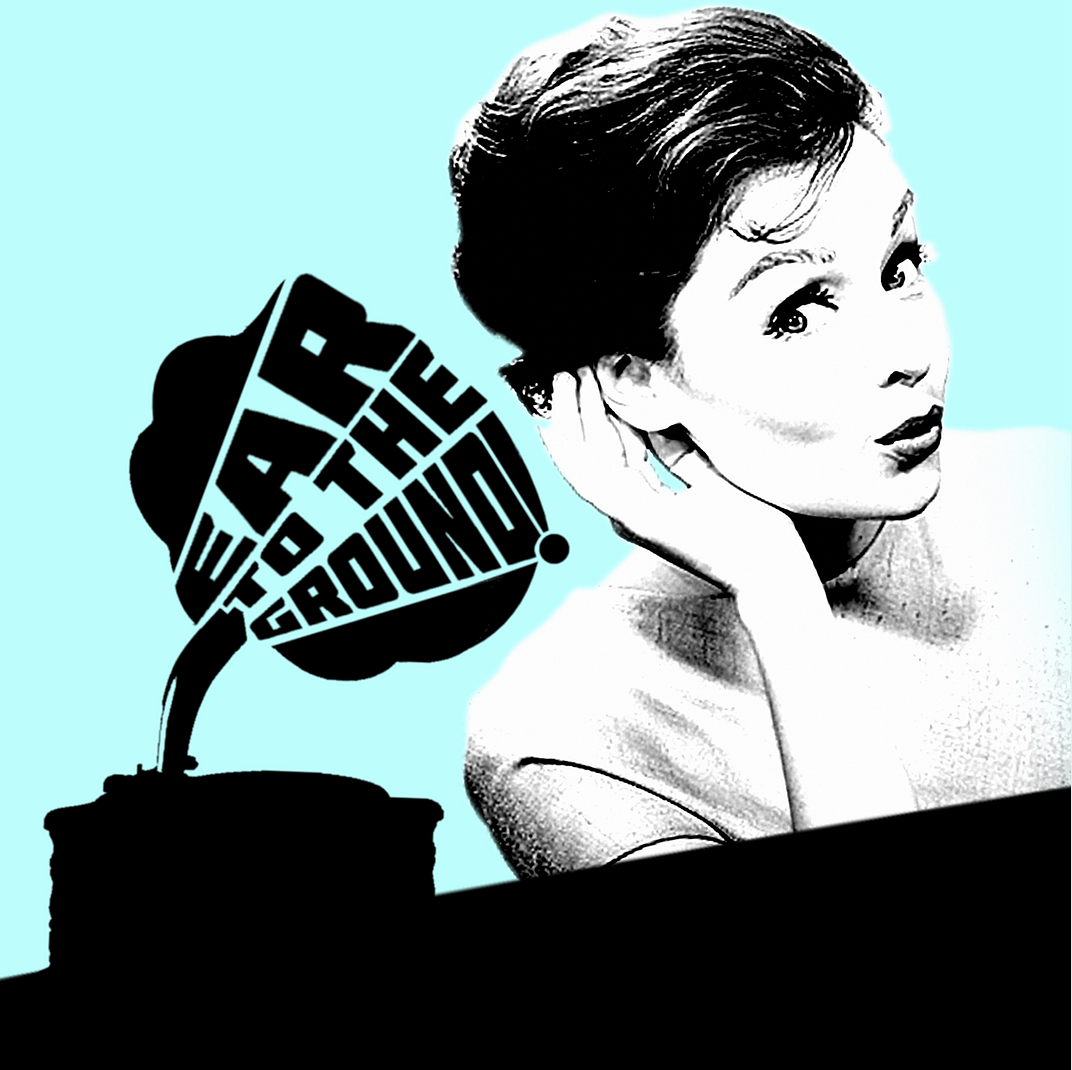 'Ear to the Ground' keeps you in the loop with the interviews and gig alerts from Scotland's top-notch composers. We dig deep to find out what makes these composers tick, hearing the processes behind their latest compositions and finding out why on earth someone would want to be a composer!
The podcast was co-founded by Aileen Sweeney and Ben Eames, and in 2021, we entered into a partnership with New Music Scotland. As the hosts, we are responsible for curating each episode which involves a thorough preparation process. Together, we research the music, background and career of each guest speaker to ensure that the interviews are as insightful and compelling as possible, presenting the guest in the best possible light. We liaise with NMS regularly to arrange suitable guests, ensuring we have a diverse range of people and music being presented. Our episodes have included composers from a variety of different backgrounds, creating a well rounded image of what a composer is in the 21st century. There is an important administrative elements to each episode, sending contracts to the relevant performers/organisations to obtain permission to play any music. After hosting the interview, there is a lengthy editing process where we sew together the highlights of the interview, threading music through the discussion to create an immersive and engaging episode. The edited episode is then sent to Mia Eames for mastering, making sure that the audio quality is of the highest standard before releasing. Once the episode is live, we create and circulate engaging social media content that aims to drives new listeners to the podcast.
The idea to start the podcast was born out of our desire to connect with Scottish/Scottish-based composers and promote and share their music with wider audiences. The music being made in Scotland is rich and varied and our aim is to give composers a platform to showcase their music and share the inner workings of there compositional processes and ideas. Our conversations are light and accessible meaning that listeners from any musical background can feel welcomed and included in the contemporary classical scene. We hope that they may introduce listeners to new music and influences and provide inspiration and confidence for young composers. Our episodes have raised awareness of Scotland's rich music scene by reaching many people both within Scotland and globally, with listeners in Europe, America and Asia.
Ollie Hawker and Scott Morrison - Owen Wilson Elegies
interesting project, well thought out and imaginatively presented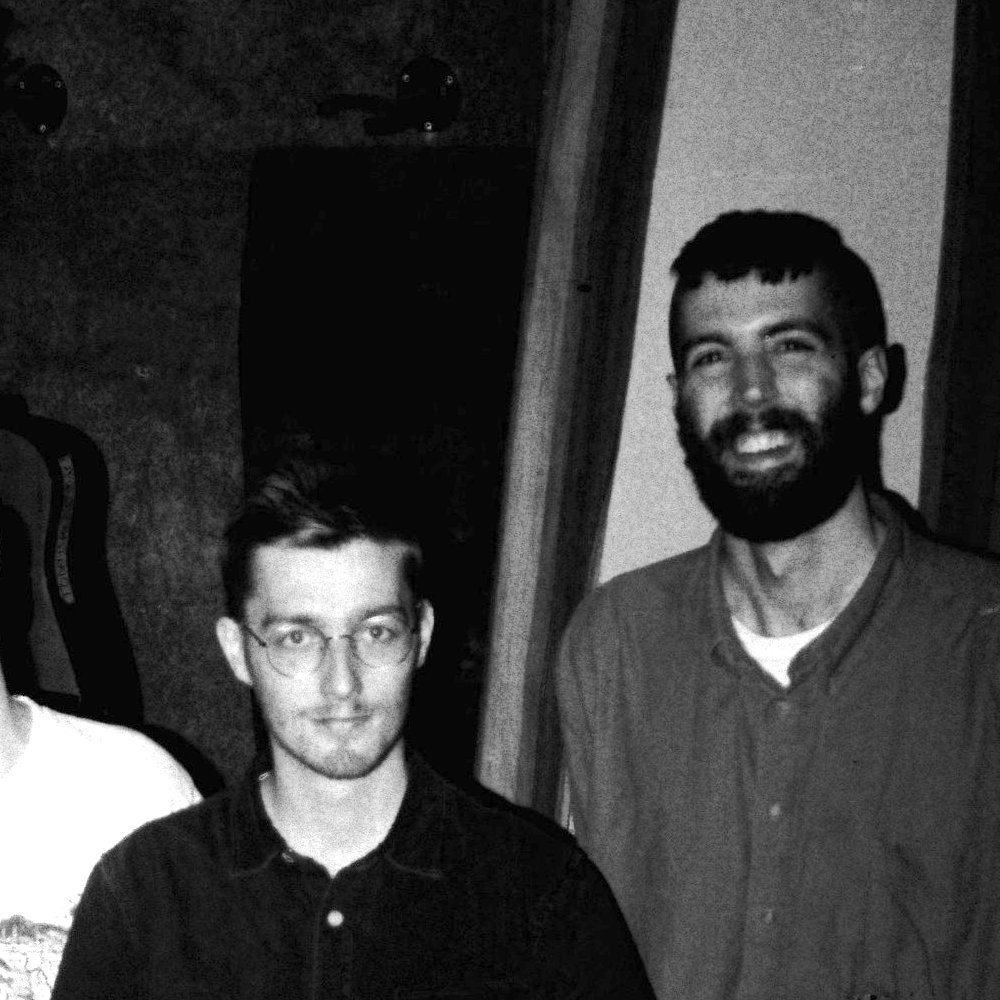 The Owen Wilson Elegies is an audiovisual project by Instruction Manual, a duo made up of Scott Morrison (harp, piano, accordion) and Ollie Hawker (live electronics and visuals). Based on a throwaway joke from an interview with the eponymous actor, The Owen Wilson Elegies traverses through unique, miniature soundworlds that are equal parts humorous and emotive, beautiful and sad. It subtly explores notions of online identity and communication, toeing the line between sincerity and irony and considering the effects of repetition, obscurity and clarity on how we perceive the meaning of utterances. The project began in 2017 as a small-scale installation piece, and culminated in a commission for a live stream of the piece as part of the Cryptic Bites series in 2020.
Myself (Ollie) and Scott have been working on this project for over four years now, and it has been a lesson in perseverance and gradual improvement. Our persistence in working on and improving the piece through regular rehearsal and gigging over the duration of its creation led to a piece that was remarkably different from it's first version, and even it's second, third etc. It is also important to note how much of a product of its environment the piece is, as many changes came about due to necessity with the spaces and mediums we were working with. I think this lack of preciousness over it and an ability to adapt with the piece's needs and contexts as an ever-shifting practice rather than a solid 'work' has paid off not only in the final piece you see now, but also in making it an incredibly rewarding creative experience.
Instruction Manual is the name Ollie Hawker and Scott Crawford Morrison give their work combining acoustic instruments with live electronics. Processing piano, harp, accordion and saxophone improvisations through MaxMSP, they create distinct, miniature soundworlds that flicker between the humorous and the emotive, the banal and the profound.
Rufus Isabel Elliot – OVER / AT
behind this eye-catching series is a really strong concept which provides a valuable platform with artistic integrity whilst also exploring a narrative that is relevant and important today.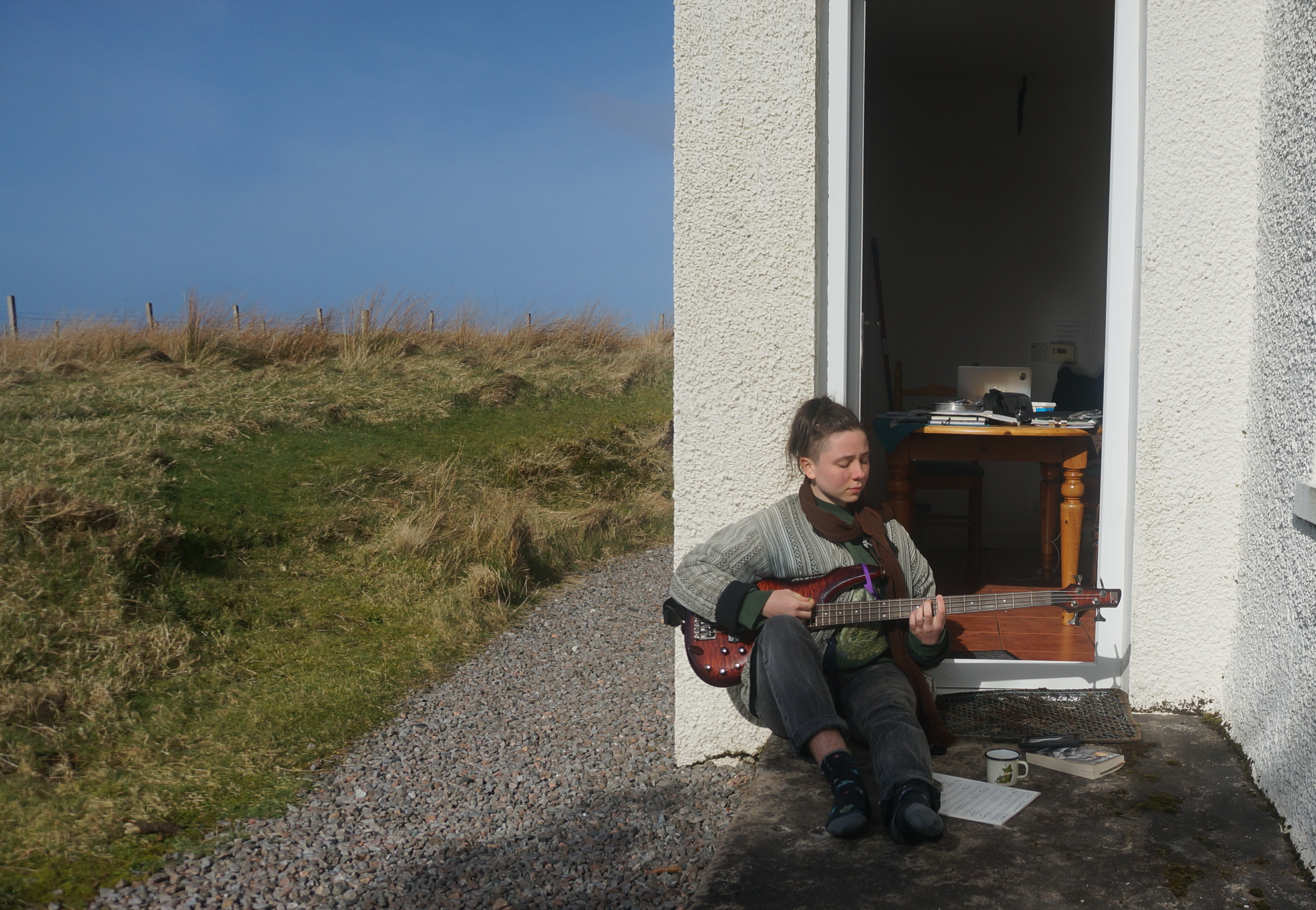 OVER / AT is a trans, non-binary, and gender-diverse music-making world, devised, founded, and developed by composer Rufus Isabel Elliot. It is interested in trans, non-binary, and gender-diverse voices in the literal sense – the ways in which we speak, sing, howl, and are silent. The project encompasses a whole imagined world, and has incorporated live performances, new commissions, recording projects, workshops, learning resources, and more.
Rufus Isabel Elliot is a composer and musician from Tower Hamlets, based now near Gairloch. Rufus has written funerary music for doomed spaceships and orchestral music about rotting seaweed. It cares about honesty and openness. Its work is concerned with testimony, the conditions in which one speaks out, and how those stories are passed on. ​ In the last couple of years, Rufus has worked with the likes of sound festival scotland, Red Note Ensemble, Magnetic North, Knockvologan Studies, ATLAS Arts, CRIPtic, and the Nevis Ensemble, with whom it was composer-in-residence in 2019. Current projects include a new album with composer/violinist Harry Gorski-Brown, and a new longer-form piece with singer Quinie. ​ In addition, Rufus produces OVER / AT, a trans, non-binary, and gender-diverse music-making world, which encompasses live touring projects, recording projects, workshops, online learning resources, and more. ​ Rufus recently completed a masters degree in composition at the Royal Conservatoire of Scotland, studying with David Fennessy. Its postgraduate studies were supported by the EMI Sound Foundation and by a postgraduate scholarship from the RCS Trust. In 2017, Rufus was awarded a degree in English Language and Literature from the University of Oxford with first class honours.