Award for New Music in Media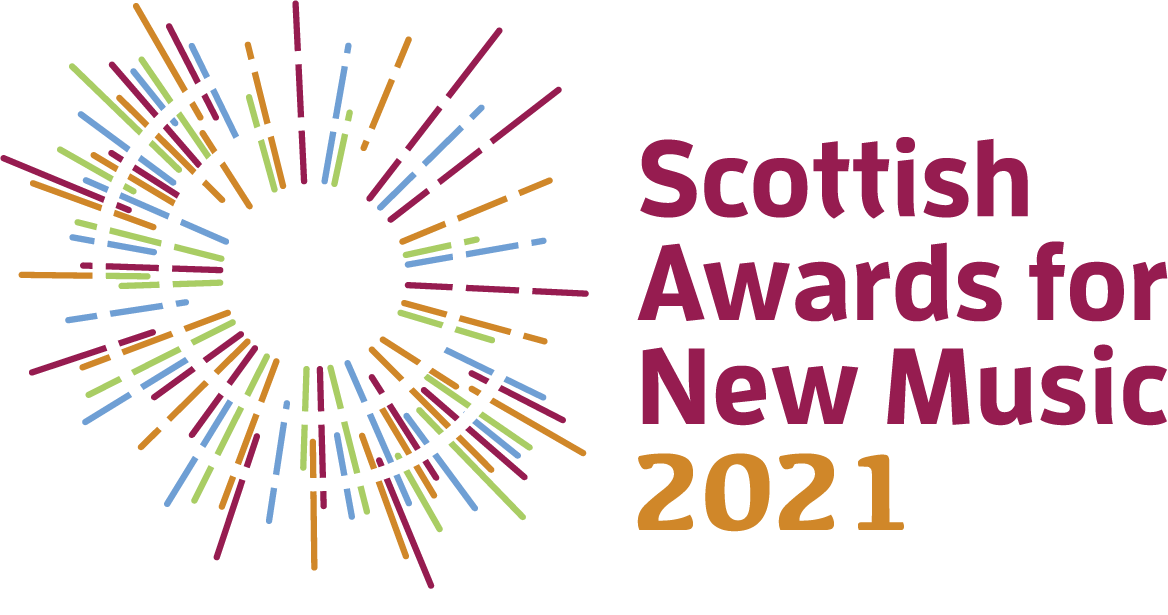 An interesting selection of soundtracks that consistently reflected the content and subject matter of the filming. The panel were impressed by the high level of craft on show in all of the nominations.
Panel: Eve O'Donnell, Ceiri Torjussen, Lenny Sayers, Saeunn Thorsteinsdóttir
The Trial of Alex Salmond - Francis Macdonald
very complimentary score that underlined the content of the documentary and was well written to picture. A well crafted, sensitive score.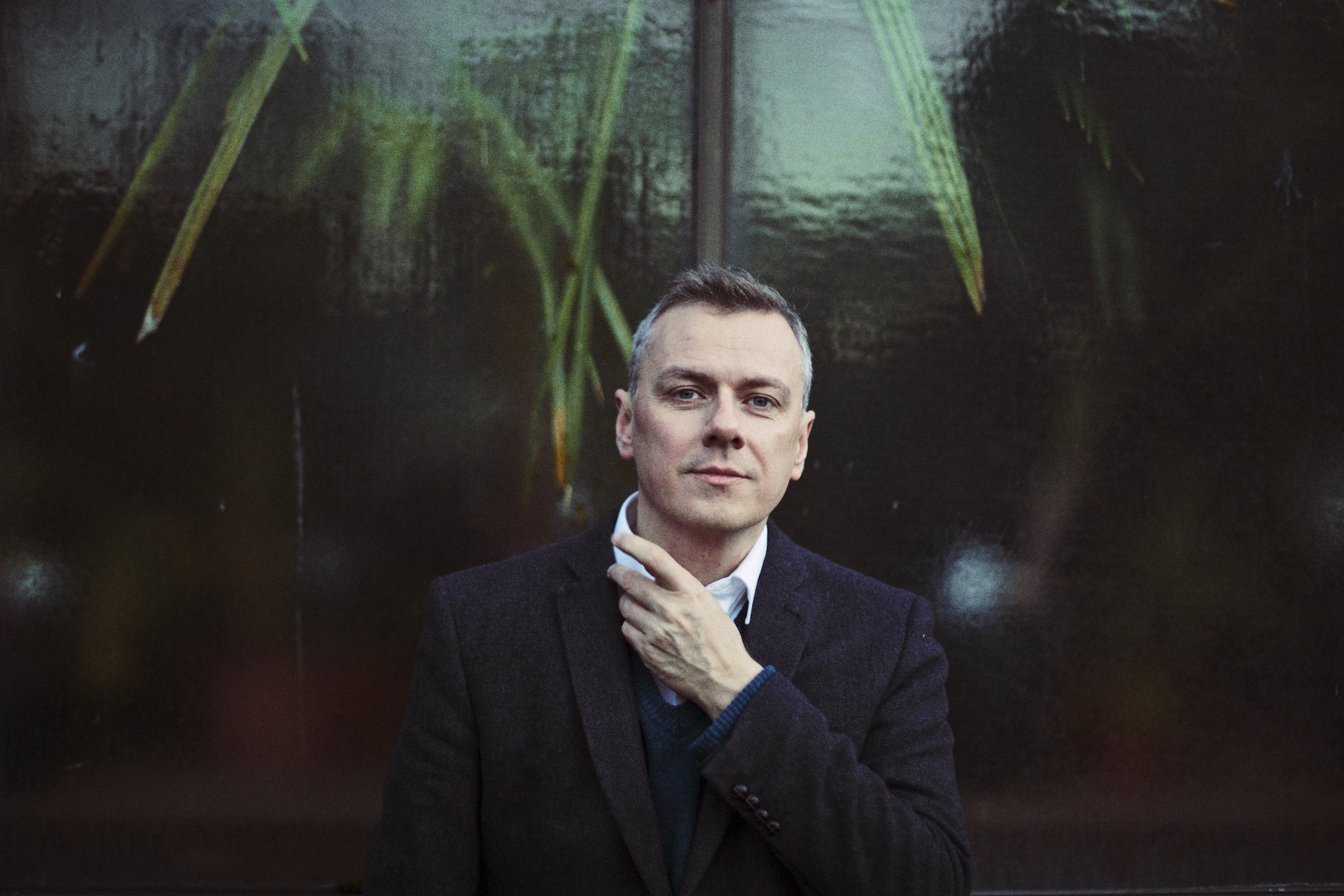 Francis Macdonald is a Glasgow-based composer for film/TV. He also drums with Teenage Fanclub. His album "Music For String Quartet, Piano & Celeste" - recorded with soloists from Scottish Ensemble - was described as "Sublime, minimalist classical music" by Classic FM and his album "Hamilton Mausoleum Suite" - recorded with soloists from The Scottish Festival Orchestra - won praise for its "Pretty miniatures" (The Guardian),
"Fragrant pastoral passages" (The Scotsman) and "Stirring, solemn beauty" ★ ★ ★ ★ (Mojo). Francis arranged "Dùn" - featuring vocals by gaelic singer Julie Fowlis - for string orchestra and harp, featuring on the Number One Classical Album "The Lost Songs Of St Kilda (Decca Classics). Most recently Francis composed the titles music for "Inside Culture With Mary Beard (BBC TWO) and is working on music for a CBBC series called "Show Me The Honey".
Henry Glassie Field Work - Linda Buckley
very effective, gentle score that reflected the visual images beautifully and brought an additional dimension to the film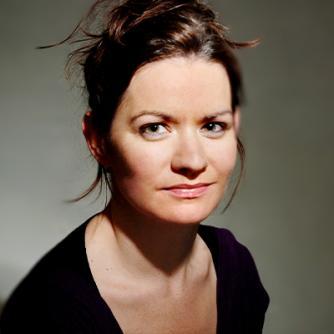 Linda Buckley is an Irish composer based in Glasgow who has written extensively for orchestra (BBC SO, Dresdner SO, RTE NSO), and has a particular interest in merging her classical training with the worlds of post punk, folk and electronica. She is "one of the leading figures in the thriving Irish new music scene" (Christopher Fox, Tempo) with her work being described as "sublime and brilliant" (Tom Service, BBC Radio 3) "strange and beautiful" (Richard Dyer, Boston Globe), and "engaging with an area of experience that new music is generally shy of, which, simplified and reduced to a single word, I'd call ecstasy" (Bob Gilmore, Journal of Music).
Music for theatre includes work by Enda Walsh (Bedbound), film by Pat Collins (Living in a Coded Land, Henry Glassie: Field Work) and Tadhg O'Sullivan (Solas Céad Bliain, To The Moon), dance by Liz Roche Company (I/Thou) and installation with Clare Langan (The Human Flock).
Awards include a Fulbright scholarship to New York University, a Civitella Ranieri Fellowship, the Frankfurt Visual Music Award and Gold at the New York Festivals Radio Awards (Mother's Blood, Sister Songs documentary with Athena Media).
Recent collaborations include work with experimental folk duo Anna & Elizabeth, poet Doireann Ní Ghríofa as well as premieres by Contempo Quartet, Icebreaker, Iarla O'Lionaird, Joby Burgess (Barbican commission), Ensemble Mise-En and Crash Ensemble. In 2019 she was invited by John Schaefer's New Sounds Live (WNYC) to present the New York premiere of a live score to the silent horror film Nosferatu (co-composed with Irene Buckley) at Brookfield Place. Linda holds a Music Degree from University College Cork, a Masters in Music and Media Technologies and PhD in Composition from Trinity College Dublin, and lectures in Composition at the Royal Conservatoire of Scotland. In September 2020 her NMC record, From Ocean's Floor was released.
Sayo - Luci Holland
well paced, evocative score that almost felt like another character in the film in its own right, complimented the picture, and had artistic integrity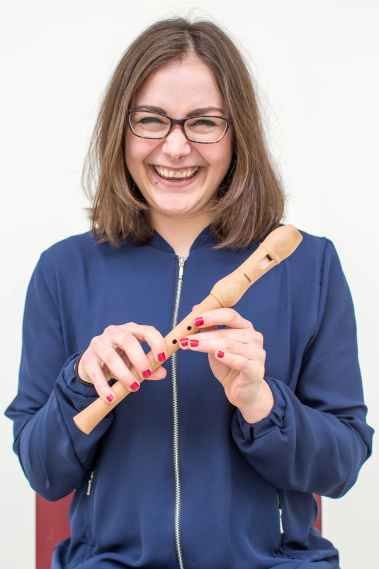 Luci Holland is a Scottish (Edinburgh-based) composer and sound artist who composes and produces music and audiovisual art for film, games and concert.
Luci composed the original dynamic/responsive game music for Blazing Griffin's 2018 release Murderous Pursuits, live action fantasy film Sayo (2020), and has recently been working on music for VR game experience BearHammer. Luci also arranges, performs and releases video game music covers, appearing on Materia Community albums such as Otherworld (Oct 2020), Pattern (2016), and Joystuck, a game music cover album produced with her music-for-media band Mantra Sound (2018). Currently she is also composing bespoke game music tracks for Skyrim mod Lordbound and other films, games and interactive media.
In 2019 Luci joined new(ish) classical music station Scala Radio to present The Console, a weekly one-hour show dedicated to celebrating great music in games. She was also a BAFTA Scotland Game juror in 2016, 2019 and 2020; a BAFTA Game Music juror in 2021; a former IGDA Scholar; is an Ambassador with the Women in Games Ambassador programme; and joined the BAFTA Games Crew in 2021.
Luci also builds and designs interactive sonic art installations – designing sonic installations like Refraction (March 2018), and CITADEL (2017). She was among 8 artistic practitioners selected to participate on Serious Music's Learning & Participation career development programme (LEAP), and in February 2019 visited CMMAS in Mexico as a resident audiovisual artist, spending two weeks exploring digital art & vocal improvisation techniques.
In addition to her compositional career, Luci also works regularly as an arts producer, musical director and youth worker for a range of arts communities & charities, such as Tinderbox Collective and Absolute Classics, exploring and teaching the crossover of games, art and music.