ISCM 2024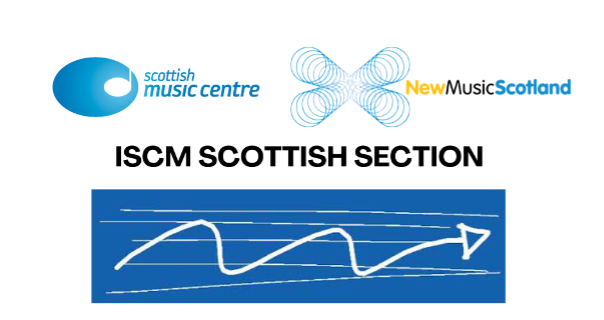 ISCM 2024
The Scottish Music Centre and New Music Scotland are pleased to announce the composers and works selected by the Scottish Section of the International Society of Contemporary Music (ISCM) to represent Scotland at the World Music Days 2024, taking place in the Faroe Islands in June next year.
The Scottish panel selected a shortlist of six composers' works as the official submission for the consideration of the international jury.
At least one of the six works included in our national submission will be performed during the festival.
34 submissions were received from Scottish and Scottish-based composers, across 14 categories. World New Music Days 2024 will provide an important platform for the selected composer, and an important opportunity for Scotland-based creators to engage more widely with an international audience and raise the profile of Scotland's new music scene.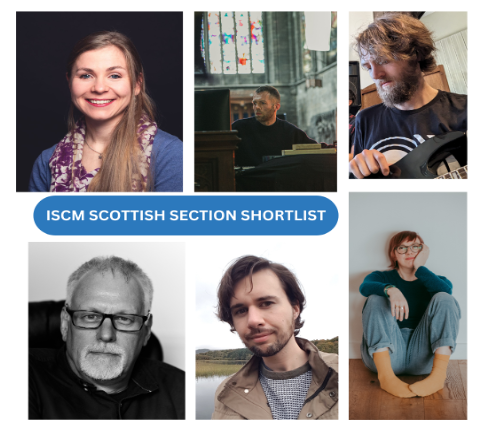 Lisa Robertson
Lisa Robertson is a composer from the West Highlands of Scotland. She is particularly interested in relationships between people and the environment.
Recently featured in BBC Music Magazine's 'Rising Stars' column, her music has been performed by the Czech Philharmonic Orchestra, the RSNO, Red Note Ensemble, Psappha, EXAUDI, Lucy Schaufer and Heather Roche, among others, at festivals including Huddersfield Contemporary Music Festival, Cheltenham Music Festival, Sound Festival, and on BBC Radio 3.
Four times shortlisted for the Scottish Awards for New Music, she was selected for NYCGB's Young Composers Scheme and the RSNO Composer's Hub. Lisa has also gained a PhD in composition from the RCS.
Find out more about Lisa Robertson and her work at https://www.lisarobertsonmusic.com/
Alex Smoke
Alex Smoke is a musician and composer, operating in various fields of sound including electronic production, sound installation and instrumental composition. While previously Alex toured globally as an electronic artist, he now largely focuses on composition and installation work under both his natural and professional names. His main interest is in creating works of immersion that elicit a response in the consciousness of the listener, using traditional ideas alongside modern technique.
Alex has worked with Scottish Ballet, The Scottish Ensemble and NHS Lothian, amongst others, and is an associate artist with Cryptic.
Find out more about Alex Smoke and his work at
https://alexsmoke.com/
Simon Hellewell
Born and raised in Edinburgh, Scotland, experimental composer Simon Hellewell takes a keen interest in visual aesthetics in his musical scores. He creates flexible pieces which invite the performer to explore the available material through unusual and very open structures. His recent work shows a wide range of interests, from visual art and concrete poetry through mountaineering and the Scottish scenery, to fantasy roleplaying game Dungeons & Dragons. Following a short pause while completing his PhD at the University of Manchester, Simon's practice has also extended into collaboration and improvisation through his experimental ambient duo 'Dronehopper'.
Find out more about Simon Hellewell and his work at https://simonhellewell.com/
Pete Stollery
Pete Stollery studied composition with Jonty Harrison at the University of Birmingham, where he was one of the first members of BEAST in the early '80s. He composes music for concert hall performance, particularly acousmatic music and more recently has created work for outside the concert hall, including sound installations and internet projects.
He has collaborated with practitioners from other artistic disciplines, particularly dance and sculpture and has produced music and sound design for a number of UK visitor attractions including Dynamic Earth in Edinburgh, UK, Magna in Rotherham, UK and St Patrick's World in Downpatrick, Northern Ireland. Until 2022, he was Professor of Composition and Electroacoustic Music at the University of Aberdeen, Scotland, delivering courses on the creative applications of technology in music and music education to students, schoolchildren and the general public.
In 1996, along with Alistair MacDonald, Robert Dow and Simon Atkinson, he established the group invisiblEARts whose aim is to perform acousmatic music throughout Scotland and to promote Scottish acousmatic music to a wider audience, both within Scotland and abroad. He is also Chair of the sound festival, Scotland's annual new music festival.
His music is published by the Canadian label empreintes DIGITALes.
Find out more about Pete Stollery and his work at https://www.petestollery.com/
Tom Irvine
Tom Irvine is a Scottish composer, songwriter, and performer working across multiple genres and disciplines. Based in Copenhagen, and recently graduated from a masters in rhythmic composition at Det Jyske Musikkonservatorium, his work explores the boundaries between classical and non-classical music. Recent projects include string quartet arrangements for the award-winning kora-player Dawda Jobarteh, a new piece premiered by DJMs Symfoniorkester, and ongoing work with his new 'chamber-pop sinfonietta' The Open-Source Orchestra alongside his long-running band Urvanovic, who will release their second studio album in 2024.
Listen to Pete Stollery's work here: https://soundcloud.com/tomirvinemusic
Amble Skus
Amble is a composer and sound artist who uses body sensor technology, spoken word interviews and electronics to create her sound works. She is interested in the interface between the body and the exterior world, and has explored this through numerous sound walks using her wheelchair. Amble's work Divergent Sounds uses interviews with Neuro Divergent people, electronics, body sensors and a 13 piece orchestral ensemble. It was premiered at the Queen Elizabeth Hall at the Southbank. She was an International Creative Entrepreneurship Fellow, a BBC Performing Arts Fellow, a Mimu Glove research resident, and won a Special Commendation Daphne Oram Award.
Find out more about Amble Skus and her work here: https://ambleskuse.net/