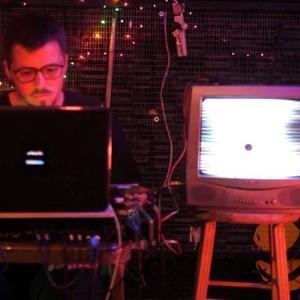 Boris Allenou
Creator, Educator, Performer (individual)
Biography
Born in 1989, in the suburb of Paris, France, Boris Allenou is an independent sound artist based in Glasgow, Scotland.
After a few years of classical guitar studies in a music school as a teenager, Boris decided to learn music theory, computer-assisted composition and musicology.
In 2013 he earned his Bachelor's degree in Musicology at Evry University (FR) under the supervision of Jean-Yves Bernart and Michel Bertier.
And In 2016 he earned his Master's Degree in musical theory, creation and research at Paris 8 University under the direction of Anne Sedes and Makis Solomos.
During ten years, as an electronic musician, Boris collaborated, improvised composed and performed with a wide range of musicians, filmmakers and artists from different background from South Korea, Europe, the U.K and the U.S.A.
In 2017 he decided to explore the limitless forms of sound art by connecting his projects to the field of Sound Ecology.
Boris Allenou's researches use interactive sound installations, talks, workshops and sound exploration events as mediums to reflect on, propose and conceptualize possible roles, places, meanings, interactions and aesthetics of sounds in our societies.

Website
---
Residence/Main Office
Glasgow
---
Contact email