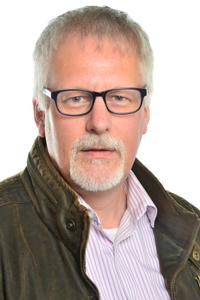 Pete Stollery
Creator, Educator, Technical
Professional skills
Sound engineering, Event management, Research, Sound editing
---
Technical Specialisms
sound mapping
---
Biography
Pete Stollery (born 1960) studied composition with Jonty Harrison at the University of Birmingham, where he was one of the first members of BEAST in the early '80s. He composes music for concert hall performance, particularly electroacoustic music and more recently has created work for outside the concert hall, including sound installations and internet projects.
He has collaborated with practitioners from other artistic disciplines, particularly dance and sculpture and has produced music and sound design for a number of UK visitor attractions including Dynamic Earth in Edinburgh, Magna in Rotherham and St Patrick's World in Downpatrick (Northern Ireland).
He is Professor of Composition and Electroacoustic Music and Director of the Electroacoustic Music Studio at the University of Aberdeen (Scotland), delivering courses on the creative applications of technology in music to students and the general public.
In 1996, along with Alistair MacDonald, Robert Dow and Simon Atkinson, he established the group invisiblEARts whose aim is to perform acousmatic music throughout Scotland and to promote Scottish acousmatic music to a wider audience, both within Scotland and abroad.
He is also Chair of sound, a new music incubator in NE Scotland, a position he has held since 2012.
His music is published by the Canadian label empreintes DIGITALes.
publisher - empreintes DIGITALes
research group - SERG
work - University of Aberdeen
---
Residence/Main Office
Monymusk, Aberdeen
---
Year of birth
1960
---
Contact email