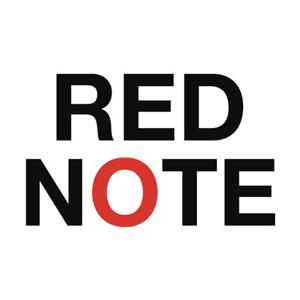 Red Note
Performer (ensemble)
Description
Since its formation Red Note Ensemble has taken up a leadership position as Scotland's contemporary music ensemble, performing and developing an extensive, highly-varied and critically-acclaimed programme of new music to the highest standards, and taking new music out to audiences across Scotland and internationally.
Red Note performs the established classics of contemporary music, commissions new music, develops the work of new and emerging composers and performers from Scotland and around the world, and finds new spaces and new ways of performing contemporary music to attract new audiences. Within Scotland the ensemble has performed from the Outer Hebrides to the Borders in concert halls, bothies, pubs, clubs and aircraft hangars, amongst other unusual settings. Outwith the UK it has a growing international reputation, performing to great acclaim at festivals in France, Germany, Belgium, Holland and Australia in recent years. The ensemble also undertakes an extensive programme of Access, Engagement and Participation (AEP) work, focusing particularly upon working with younger and older people, people with multiple disabilities, people living in areas of multiple deprivation, and also working to address inequalities of access and representation due to race/ethnicity and gender imbalances. We also undertake an extensive performer and composer development programme within schools, universities and conservatoires nationally and internationally.
Red Note's work in 2019 included the touring of Maja S.K. Ratkje and Kathy Hinde's Aeolian to Norway (Ultima festival) and Scotland (Lammermuir Festival); a Spring Community Tour with new commissions by Aileen Sweeney and Misha Doumnov touring to underserved communities in Easterhouse, Methil and Paisley targeted by our 5 Places project; the UK premiere at Sound festival of new commissions by Luke Styles, Tansy Davies and Linda Buckley; and a new collaboration with Artlink in the framework of Nick Cave's exhibition at Tramway with an immersive performance tailored to people with profound learning disabilities. In 2019 we also placed the development of new talent at the centre of our programme, supporting young composers of all ages through Red Note Advanced Academy (new works by Rufus Elliot, Matei Gheorghiu, Rodrigo G. Bacelar), a residency for Scottish-based composers in partnership with Sound (new works by Gillian Walker, Kevin Leomo, Ewan Mackay, Andrew Blair and Harry Gorski-Brown), a new edition of Noisy Nights, and our regular creative learning projects Go Compose and New Music Makers.
Red Note is Associate Contemporary Ensemble at the Royal Conservatoire of Scotland in Glasgow and Associate Ensemble of the sound festival Aberdeen.
Red Note is a Delphian Records recording artist, recently releasing CDs of music by Eddie McGuire, John McLeod and David Wilde to great acclaim, and a 4th CD – of music by Lyell Cresswell – released in 2018.
Red Note has also recently become a PRS Foundation Talent Development Partner .
---
Articles
News and New Projects
'New Normal' Workshops with soundstreams
---
Year of birth/founding
2009
---
Contact email