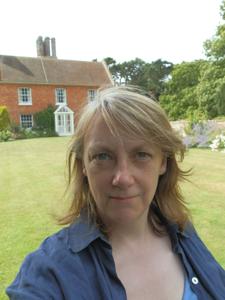 Rebecca Rowe
Creator
Professional skills
Arranging, Orchestration
---
Biography
Rebecca Rowe - composer website
Rebecca Rowe showreel of soundtracks on Vimeo
Composer Rebecca Rowe is passionate about bringing contemporary music to new audiences in a way that is exciting, challenging, yet meaningful and accessible. She is interested in presenting music in new ways, and in new spaces, particularly interdisciplinary projects involving musicians, artists, filmmakers and writers.
Rebecca has composed soundtracks for animated films and theatre productions and has worked collaboratively with directors and poets in setting their images and words to music, most notably with celebrated Fife poet, the late Brian Johnstone.
Commissions, performances and CD releases include: The Dunedin Consort, Cappella Nova, The Hilliard Ensemble, Canty, viola da gamba player Ibrahim Aziz, CHROMA ensemble, recorder virtuoso John Turner, contemporary ensemble ONE VOICE, Northern College Aberdeen, singer Steven Griffin, vocal group Fliskmahoy! and The Allegri String Quartet.
Rebecca is a cellist and pianist, and graduated with a BMus (Hons) from Hull University. In addition, she holds an MMus degree in Composition from Edinburgh University, having studied with Nigel Osborne. Rebecca is a founder member of The Squair Mile Consort of Viols, and is a former Artistic Director and conductor of Edinburgh University Contemporary Music Ensemble.
Known also as a skilled conductor and interpreter of contemporary music, she has conducted chamber orchestras, contemporary music ensembles and large choirs, ranging from children's school choirs to university ensembles.
Her work has been broadcast on BBC Radio Scotland, BBC Radio 3 and The World Service. Films Rebecca scored have been broadcast on STV and BBC1.
She was awarded The English Poetry and Song Society Prize, for the 1994 work No Sad Songs.
In 2005 Rebecca was invited to be a panel-member at StAnza, (St. Andrews' Poetry Festival) where she took part in an illuminating debate on Words and Music.
Rebecca's collaborative project 'Three Pieces for Soprano and Clarinet', for Frances Cooper and Joanna Nicholson, included texts commissioned from prominent Scottish poets. It premiered at Aberdeen's SOUND Festival in 2015 and was subsequently performed at the innovative and award-winning series 'The Night With…'
Her work, 'About The Cauldron Sing', a setting of the witches' scenes from Macbeth was commissioned and premièred by Fliskmahoy! in March 2019.
Rebecca's piece 'Journeying' for viola da gamba player Ibrahim Aziz appeared on his acclaimed solo CD Risonanze in 2019.
During the challenges of 2020, Rebecca wrote five songs for children's chorus which she taught remotely, unable to work with live choirs together. The children each recorded their parts individually then the songs were then mixed and comprised the musical for school children, 'Moving Online', a terrific, uplifting team effort amidst such a difficult and uncertain time.
In 2021, she was delighted to be invited to contribute a cello solo on the single 'Two Hearts' by singer-songwriter Ewan Patrick.
During this period, the large commission for Glasgow School of Art Choir as part of the ground-breaking Composeher project, was completed. A setting of six poems by Kathleen Raine, 'Within The Living Eye' for large unaccompanied chorus, is scheduled for première, recording and commercial CD release by the choir in May 2023.
Ⓒ Rebecca Rowe 2022
bio
---
Residence/Main Office
Edinburgh, Scotland
---
Year of birth
1970
---
Contact email
Works
See the full list of works by Rebecca Rowe