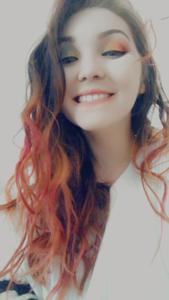 Siobhan Dyson
Creator, Performer (individual)
Instruments
Flute, Piano
---
Professional skills
Arranging, Sound engineering, Film making, Sound editing, Orchestration
---
Biography
Siobhan Dyson is a Masters student at the Royal Conservatoire of Scotland. She graduated with her undergraduate from the same university , studying with Composer Dr. Oliver Searle.
Born in Macclesfield, she developed a passion for composing when her grandfather gave her a keyboard where she was self-taught on piano and starting writing at the early age of ten.
During her school days she developed her piano and composition skills and decided that she wanted to pursue a career in composition.
During her time at the RCS Siobhan has been enthusiastically involved in many thrilling projects; including "Not For Sale" a student run project where she created music for a dancer; ICP where she was the Musical Director and Composer for a show which had a game theme vibe throughout the performance – the performance was to represent torture in the modern day world, she composed game show styled and emotional music; Film music for two student films, both differing from another; two ballet dancers (different pieces) which was premiered in 2016. She also has experience in writing for strings which performances in 2014,2015 and 2018. Her recent works consist of:
Solo violin, long sharp winds, which was performed as part of the Diversions performance.
Her most recent performances of her pieces 13 and Anticipation were cancelled due to the current situation.
She can improvise on piano and this aids in her compositional skills. She has networking experience as she has many contacts throughout RCS and around Scotland. She has always been creative in more ways than most and thrives of making music for film, concert band and dance.
She has also performed many of her pieces live and composed a piece for her Concert band (at the time) West Dunbartonshire's Schools' Wind Band. She is currently organising a recording session with Strathclyde University Concert Band where they will perform her newest Wind Band work, the 45.
---
Residence/Main Office
Glasgow
---
Year of birth
1996
---
Contact email
Works
See the full list of works by Siobhan Dyson
Events
| | | |
| --- | --- | --- |
| Date | Title | Venue |
| 14 Jun 2022, 7 p.m. | Drake Music Scotland and Hebrides Ensemble present ECHOES, a concert of new music by disabled composers. | The Queen's Hall, Edinburgh, Scotland, UK |
| 9 Feb 2022, 8 p.m. | The Night With... New Antonine Brass Quintet | Black Box, Belfast, Northern Ireland, UK |
| 10 Feb 2022, 8 p.m. | The Night With... New Antonine Brass Quintet | Drygate, Glasgow, Scotland, UK |
| 11 Feb 2022, 8 p.m. | The Night With... New Antonine Brass Quintet | Summerhall, Edinburgh, Scotland, UK |
| 12 Feb 2022, 8 p.m. | The Night With... New Antonine Brass Quintet | Belmont Film House, Aberdeen, Scotland, UK |