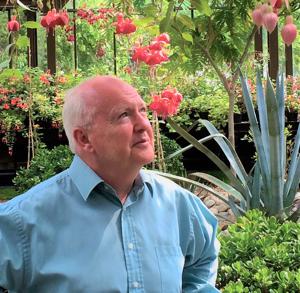 Eddie McGuire
Creator
Biography
_
Edward McGuire - short biographical note:
Glasgow-born Edward (Eddie) McGuire studied with James Iliff (RAM) and Ingvar
Lidholm (Sweden). He received a British Composers Award in 2003 and has been featured
composer at many festivals including Bath International Guitar Festival, International Viola
Congress and Scottish International Flute Summer School. The BBCSSO London Proms
performance of
Calgacus
was selected for BBC Music Magazine's CD 'The Very Best of the
BBC Orchestras' (1997). Commissions and broadcasts have included those from St Magnus
Festival, Edinburgh International Festival, Lorient Festival, Glasgow Festival Strings,
Scottish Chamber Orchestra, Ulster Orchestra, Scottish Ballet and BBC National Orchestra
of Wales. He writes for and plays with The Whistlebinkies folk group. Both his CD
collections (Delphian Records) achieved 'Editor's Choice' in Gramophone Magazine -
Eddie
McGuire: Music for Flute, Guitar and Piano
(2006) and
Entangled Fortunes
(2015).
---
Year of birth
1948
---
Contact email
Works
See the full list of works by Eddie McGuire
Events